This year, AUVSI has curated some of the unmanned and autonomous industries' top talent to serve as educational faculty for its live XPONENTIAL gathering. Running from August 16-19, the Atlanta program is designed to include discussions of the latest industry advancements and developments, with concurrent presentations focusing on assured autonomy, enterprise and government solutions, and a wide range of quick-hit solutions. Here's what some of the industry leaders scheduled to be on-site will share about the current challenges, benefits and impact that will influence the future of our community.
The Environmentalist, Dean Bushey
Vice President, Hitachi Global Social Innovation Business, Americas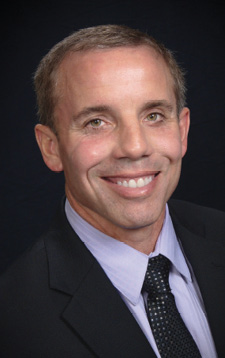 Hitachi, a global giant with 860 business units worth more than $60 billion, co-creates solutions with worldwide partners and customers across multiple industries. Its objective is to establish new markets and next-generation digital business models that create environmental, social and economic value. Dean Bushey, the company's vice president of global social innovation business (GSIB), passionately advocates for sustainable unmanned and autonomous systems for societal good.
A retired United States Air Force colonel with more than 4,500 flight hours across seven manned and unmanned aircraft platforms, Bushey holds a Ph.D. from Clemson University in Computer Science. He explained Hitachi's focus in the Americas as "enabling transportation companies and transit authorities to optimize their fleets and enhance their customers' experience, all while preparing them for the transition to electric vehicles. We also offer solutions around logistics, smart farming, smart manufacturing, outcome-based insurance and regenerative medicine."
Bushey strongly believes in the potential of unmanned systems—with a caveat. "The possibilities for unmanned systems are endless, as long as we get public acceptance," he said. Dispelling the perception of some that drones are unsafe, irritating toys that will invade privacy must become an industry priority. Showing the true value proposition of drones requires education, transparency, safety, and a focus on achieving environmental and societal goals.
"We all know drones have positively impacted everything from smart agriculture to building inspections and public safety," he said. "We need to get into schools and educate the workforce of tomorrow so that they understand the value proposition of the drone industry and want to be a part of it." Drone pilots, Bushey advised, need to proactively communicate with their communities about the operations they plan to perform, and then perform those missions safely.
While unmanned systems can revolutionize society, Bushey cautioned the drone industry not to oversell itself. "Drones are not a be-all, end-all panacea to solve the world's problems. A drone is a tool in our tool kit. We've come far, but still have a long way to go." Regulations, particularly around BVLOS and drone deliveries, need to be created to propel the industry.
In the end, Bushey posited, good business means generating positive benefits to society and the environment.
Dean Bushey will describe steps to take both immediately and in the future to achieve specific environmental goals at his session, "Green Light: Environmental Considerations," on Thursday, August 19, from 1:45-2:15 p.m.
The Assurer, James Bellingham
Executive Director, Johns Hopkins Institute for Assured Autonomy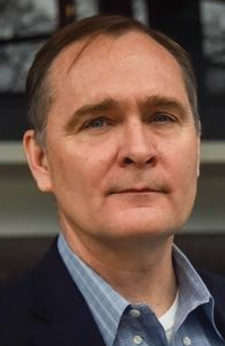 Will new uncrewed air systems be safe? Will systems satisfy a market need without incurring unmanageable risk or costs? Will systems function as designed, or will they be subverted? These assurance questions must be answered by building trustworthiness into autonomous systems from the earliest stages of development, said James Bellingham, the concurrent executive director of the Johns Hopkins Institute for Assured Autonomy (IAA), research professor in the Whiting School of Engineering (WSE)'s Department of Mechanical Engineering and senior advisor in the Applied Physics Laboratory (APL) Asymmetric Operations Sector.
At Hopkins' $30 million Institute, run jointly with the physics lab and the engineering school, Bellingham collaborates with external partners to ensure the safe, secure, reliable and predictable integration of AI and autonomous systems into society. The goal: to ensure systems will be trusted to operate as expected, respond safely to unexpected inputs, withstand corruption by adversaries and integrate seamlessly.
"There are no silver bullets that guarantee assurance," Bellingham advised. "We must build a synergistic ecosystem that includes diverse contributions including technology, training, business practices and policy." He should know. A pioneer in worldwide autonomous marine robotics for more than 30 years, Bellingham has led research expeditions from the Arctic to the Antarctic. He developed a class of small, high-performance autonomous underwater vehicles (AUVs) and systems that the military, industry and science communities widely use.
Bellingham sees safe operation as "an existentially important issue for the UAS industry." In addition to operating safely, users must provide benefits to every aspect of the communities in which they operate. Whether inspections, drone deliveries, public health or first response, UAS can provide unique benefits in each domain. "A successful UAS industry will move aviation from airports into the very fabric of day to day life, invisibly lubricating the wheels of commerce and providing benefits to every citizen," he said. To realize these benefits demands critical thinking about assurance and building trustworthiness into UAS systems from the earliest stages of development. And that's exactly what he does.
James Bellingham will make foundational remarks on "Framing Assured Autonomy," Tuesday, August17, from 12:05-12:20 p.m. This will provide a basis for other presentations and discussions throughout the event.
The Transformer, Adam Bry
CEO & Co-Founder, Skydio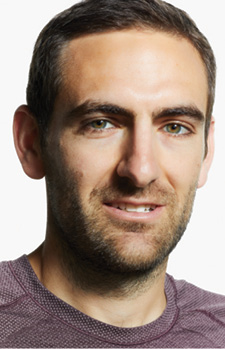 Technology—not regulations—have presented the biggest hurdle to UAS adoption. That's what Adam Bry, CEO and co-founder of Skydio, an OEM that has emerged as a leader in drone manufacturing and autonomous flight, believes. "Regulations assume you need an expert pilot flying the drone, which is the case for conventional products," he explained. "The key to safe and scalable operations is to build products that can perform work in the background without needing the attention of a skilled pilot."
Hence the focus on autonomy. In 2019, Bry and his team released the Skydio 2, a compact, lightweight quadcopter that offered "breakthrough intelligence" and tracking capabilities. This year, it introduced the Skydio X2, a ruggedized, portable drone designed to meet the most demanding requirements for enterprise and public sector customers. The X2 pairs the same sophisticated autonomous flight technology with a professional-grade airframe, offering 35-minute flight time, up to 10-kilometer wireless range, night flight and options for color-only or dual-sensor payload to add FLIR® thermal imaging.
The X2 comes with several technology additions. Skydio 3D Scan is an adaptive scanning software solution that automates capture of any structure or scene. Skydio Cloud aims to enable autonomous connected flight operations via a suite of advanced cloud services and API-based integrations with a partner ecosystem. Two of these services, Skydio Fleet Manager and Skydio Media Sync, are already available; Skydio Streaming and Skydio Remote Ops are coming soon.
Bry provided a rationale for these improvements. "We started Skydio because we saw the potential for drones to transform industries, but knew that they wouldn't reach their full potential without the ability to perform complex tasks on their own. Today, our autonomy software makes previously impossible tasks possible and simple." His vision of autonomous drones includes the creation of life-saving technology that performs tasks otherwise done with heavy machinery at enormous risk for the people involved. The future he sees includes a world where drones exist as a networked service, persistently connected, installed in charging docks and dispatched through the internet. In the meantime, Skydio will keep on making drones to drive that future.
Adam Bry will provide a standalone presentation, "Can't Stop, Won't Stop: Designing Safe and Reliable Tech," on Tuesday, August 17, from 1:40-1:55 p.m.
The Optimist, Matthew Satterly
UTM Lead on Policy and Government Relations, Wing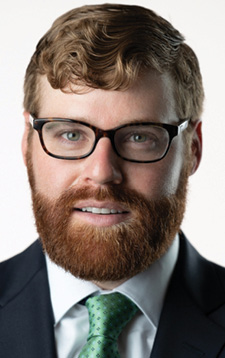 Drone deliveries at scale in an average U.S. metropolitan area could generate tremendous savings for consumers: up to 56 hours per year in reduced trips, $284,000 per year in new sales for restaurants, 294 million miles per year in reduced vehicle traffic (equivalent to 25,565 fewer cars), 568 fewer car crashes per year—all while displacing up to 113,900 tons of carbon dioxide per year (equivalent to 46,000 acres of new forest). This gives "incredible hope" to Matthew Satterly, Wing's UTM lead on policy and government relations. Satterly supports Wing's federal and international policy efforts on UAS traffic management (UTM) and its overall mission of scaling last mile delivery, globally.
There's a real need for such efficiencies. In the U.S., last mile deliveries account for more than 50% of the total cost to ship a good. In the next decade, the number of last mile delivery vehicles is projected to grow by 36%, which will increase emissions by 30% and add 11 minutes to the average commute. UAS can change this. "By leveraging the underutilized space directly above us, drone delivery can lessen our over-reliance on the ground beneath us, cutting emissions, reducing congestion and making our roads safer," Satterly surmises.
Partnering with local communities where services will exist is one of two keys that will unlock the potential of drone deliveries. "Wing spends months working with local communities to educate about our operations, solicit feedback, and socialize the benefits drones can have," he said. "We've seen a lot of success with this approach." A recent study in Christiansburg, Virginia, where Wing operates a delivery service, found that 87% of respondents had a positive view of drone delivery. Of these, 89% had either used the service or would be likely to use it, when available.
The second key involves building safe BVLOS operations. Wing accomplishes this with its automated, redundant and robust flight system, coupled with a UTM platform that ensures regulatory compliance and conflict avoidance. Wing operates BVLOS for the majority of its residential delivery services. "We've already shown how these types of applications can deploy safely and at scale, while bringing benefits to communities," Satterly said. From his vantage point, the future of drone delivery shines bright.
Matthew Satterly will appear on the panel "Remote ID: The New Era Begins. How Will the FAA's Final Regulations and ASTM Standards Work Together?" He will address how Remote ID can be standardized globally to ensure the greatest interoperability, Wednesday, August 18, from 2:30-3:30 p.m.