The Futurist, Ryan E. Fitzgerald
Intelligent Autonomous Systems Mission Outcome Lead, Naval Program Office, The MITRE Corporation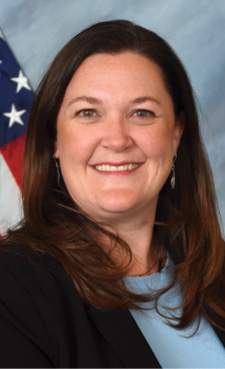 Today, each individual UAS performs a solo mission. "What if we thought about using UAS in a "nested" fashion, as marsupials, like a kangaroo with a baby joey? What if larger, longer endurance and more capable UAS brought smaller, purpose-designed UAS to the needed location to complete the mission?" mused Ryan E. Fitzgerald, MITRE's intelligent autonomous systems mission outcome lead (Naval Program Office).
"Marsupiality" is just one of the many big ideas, innovative strategies and novel opportunities Fitzgerald develops. She's a thought leader in autonomous systems strategy, seeking to create "best of breed" products that increase the warfighting effectiveness of the U.S. Navy and Marine Corps. She shapes the cutting-edge ideas and leads the highly specialized technical work programs that generate the best advantage for MITRE's national security sponsors.
To realize the full potential of autonomous systems, she opines, requires reframing the narrative to dispel common misconceptions. A lack of understanding of UAS technology and system capabilities in general, along with the difference between autonomy and artificial intelligence, may breed public distrust and fear. "People can erroneously associate UAS with science fiction, such as Skynet and Terminator," Fitzgerald said.
Winning the battle of public opinion will accelerate the widespread adoption of autonomous systems. Fitzgerald applauds the FAA's efforts to contribute to a positive UAS culture, a responsibility individual users also share, in her eyes. They must do so by understanding the regulations, capabilities and limitations of the UAS they operate, to prevent safety and security issues from arising.
Fitzgerald maintains a high degree of optimism for how UAS can positively impact both society and the battlefield. UAS already free up sailors, marines, airmen, soldiers and guardians for more complex work by performing long-endurance, dangerous or tedious tasks. "Now we're looking at a future that includes use of unmanned aerial ride shares and taxis," she said. This same technology translates to civil society. "We will all team with UAS, and learn how and when to trust and use them." This can result in a safer world, from commercial air transport to more reliable delivery of life-saving material.
Ryan Fitzgerald will participate in the "Method to the Madness: The Critical Role of Testing and Validation" panel exploring industry testing and validation methods that ensure technology's safe, reliable and compliant deployment, Tuesday, August 17, from 3:30-4:30 p.m.
The Rainmaker, Don Berchoff
CEO, TruWeather Solutions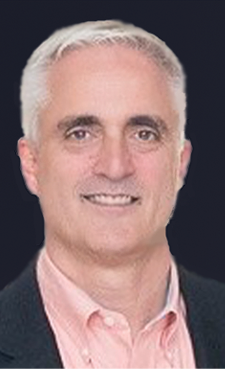 It's raining drones. But when it rains, drones may not fly. Weather affects every aspect of the UAS industry. Don Berchoff, CEO of TruWeather Solutions, believes more granular weather intelligence is key to flying BVLOS and supporting ubiquitous drone operations. Currently, only 3% of the U.S. has good surface weather report measurements, and an FAA-funded MIT Lincoln Lab study has confirmed this significant deficiency in low-altitude weather data. For the past three years, Berchoff and his team have been working with UAS test ranges, state demonstration pilot projects, operators, UTM suppliers, the FAA and NASA studying the impacts of weather on drones. "Weather and wind impact the reliability and predictability of UAS," he explained. "BVLOS pilots need real-time access to streaming video with the right information at the right time, on the right platform to avoid flying weather-blind."
Berchoff has leveraged this R&D and his 35 years in weather and aviation, including as the National Weather Service's Director of S&T and 24 years in the U.S. Air Force. He's created a one-stop-shop platform, the TruFlight V360, to close weather gaps and help remote pilots (RPs) meet requirements. The platform provides RPs with a vertical 360° view of the atmosphere for real-time actionable insights, doing so by crowd-sourcing the best government and commercial microweather data sets available and translating the data into simple go/no-go insights. "We have six commercial relationships with novel weather sensor providers, including a weather instrumented drone," Berchoff explained.
Uncertainty in weather conditions creates risk, which presents drone companies with both safety and related financial issues. "Weather can change quickly and it only takes one split second to have a bad day," Berchoff said. Weather complacency can prove costly in terms of liability and lost business. A USAF study found that 40% of weather's costs in aviation were avoidable when a pilot had custom weather decision tools for specific mission applications. The math says a UAS business that incurs $5,000,000 a year in operating costs can attribute, on average, $250,000 to $750,000 of that to weather. With a 40% recovery rate from a well-integrated weather business system, drone business can achieve a minimum three to one return on investment.
The next step is to create the necessary standard. As a member of the ASTM F38 Weather Specifications Group, Berchoff is driving consensus on a new weather standard for drones. His home run scenario for the drone industry: when regulations are in place and RPs are using the micro-weather services that will improve predictability, reliability, profitability and safety.
Don Berchoff will be speaking on a panel, "Managing Weather for Emergency Drone Operations," on Thursday, August 19, from 1:15-2:00 p.m.
The Innovator, Brent Klavon
Vice President Operations, ANRA Technologies, Inc.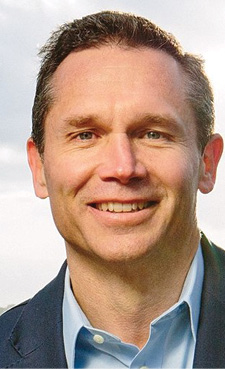 Small drones and larger electronic vertical takeoff and landing (eVTOL) aircraft, both disruptive technologies, require navigation services within the current air traffic management [ATM] system. But more of a 'pull' is needed from the ATM community for integration, rather than a 'push' from the drone industry," said Brent Klavon, vice president operations, ANRA Technologies, Inc.
Klavon, who is a 20-year Navy veteran with more than 3,000 logged flight hours and the 2018 AUVSI Member of the Year, believes the ATM community and drone industry must seek ways to accommodate these new entrants safely and efficiently so all airspace users can reap the benefits of blue-sky operations. Hence, his mission at ANRA: to provide proven technology that helps with managing airspace along with other actors, contributing to a safe and usable unmanned traffic management (UTM) ecosystem.
ANRA, Klavon explained, was born on a paper napkin in 2015 and grew from initial concept to award-winning garage prototype to a company with offices in Washington DC, London, and New Delhi in just five years. ANRA now provides global end-to-end drone operations and traffic management software solutions for drone operators and airspace managers for UTM/U-Space, Urban Air Mobility (UAM) and multi-modal operations. ANRA recently made headlines and history by launching the first end-to-end beyond visual line of sight drone delivery trials in India. In June 2021, the FAA also selected ANRA for its BVLOS Aviation Rule Making Committee (ARC). This excites Klavon because through the ARC, ANRA can provide its insights on how airspace management is a critical piece of the BVLOS technology pie.
Klavon believes these developments, and ANRA's contributions to them, will improve society by reducing carbon footprints and increasing ease of accessibility to food, personal travel and medical services. To this end, ANRA's current projects include supporting the delivery of medical products in Scotland, using its order fulfillment app and airspace management software to do so. "Imagine," Klavon mused, "augmenting a once-daily ferry service to an island community located miles off the coast of Scotland with an on-demand drone service to carry medical test kits and return samples to the nearby mainland hospital."
ANRA has participated in numerous other tests, demonstrations, panels, committees and research activities. As such, the organization has become an important airspace management technology innovator through its commitment to advancing airspace management standards.
Brent Klavon will provide a deep dive into necessary requirements for the successful deployment of a UTM platform, in the context of a BVLOS test case, at his session, "Infrastructure Scalability—Key Findings and Discussion," on Wednesday, August 18, from 1:45-2:30 p.m.
The Educator, Jonathan Beck
Executive Director, National Center for Autonomous Technologies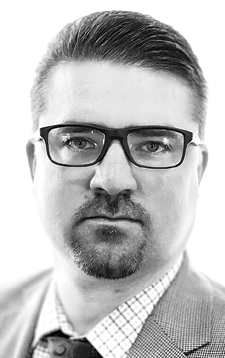 Contrary to common perception, autonomous technologies (AT) will create far more jobs than they replace, said Jonathan Beck, executive director and principal investigator for the National Center for Autonomous Technologies (NCAT), a national workforce educational effort.
Rapid AT adoption demands two things: a highly skilled technical workforce to support industry and a greater public understanding of AT's potential impacts. Beck and the "passionate group of educators" he leads at NCAT focus on both of these needs. They develop replicable instructional models and use best practices to recruit underrepresented populations and support their entry to STEM careers. This necessarily entails public outreach. He explained: "We do this by expanding educational resources to address current and future workforce demands, developing education and career pathways, and engaging stakeholders from education, industry and government."
The National Science Foundation supports NCAT through its Advanced Technological Education (ATE) program. ATE has funded the education of technicians at two-year colleges for 25 years, preparing tomorrow's workforce for the high-technology fields that will fuel our economy.
Beck believes we need an AT-savvy technical workforce now. Advances in electronics miniaturization, computer processing power, computer-aided vision, camera and sensor technology, and data algorithms have created an explosion of UAS, connected and automated vehicles (CAV) and unmanned underwater vessels (UUVs). These platforms have already created new efficiencies that save time, money and lives. On-demand data collection and implementation impacts everything from firefighting and environmental monitoring to transportation, logistics and project oversight. This tech, which is revolutionizing the way our society lives, travels, works and learns, requires highly skilled, agile technicians who can design, monitor, utilize, repair, and control them.
"The PC revolution created new occupations and demanded skills unheard of 15 years ago like app developer, podcast producer, cloud architect and social media manager," Beck said. "In the same way, AT will need skilled technicians for jobs that are just now being created, as well as for jobs that do not yet exist." Preparing the highly educated technician workforce to effectively integrate autonomous systems across a wide range of industries and applications is Beck's mission, and his passion.
Jonathan Beck will moderate the "Careers for Years: Workforce Development" panel on Thursday, August, 19, from 1:45-2:15 p.m.