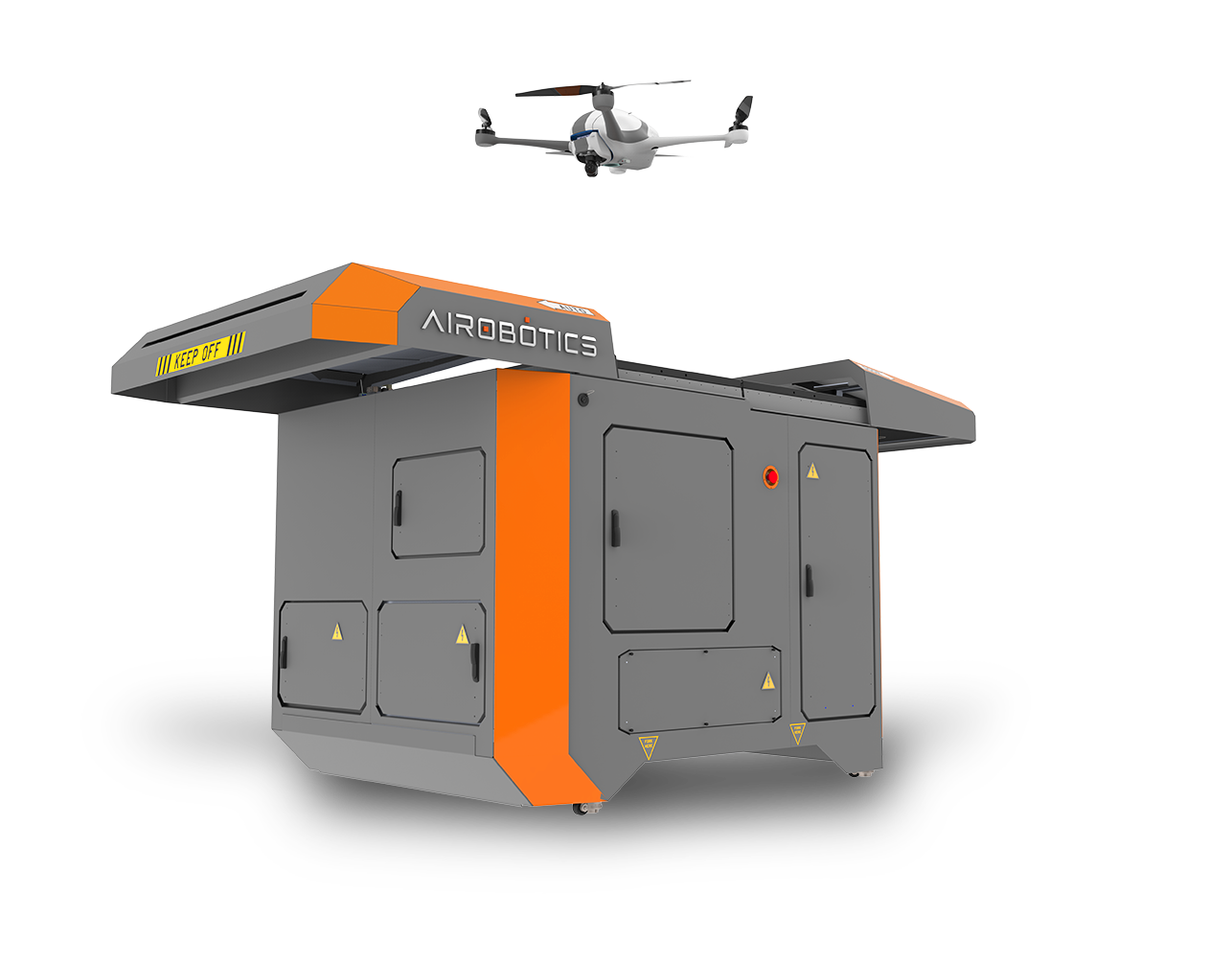 Airobotics, the first company granted authorization to fly fully automated drones without a pilot, displayed its system during AUVSI XPONENTIAL in Dallas.
The Israel-based company received the certification from the Civil Aviation Authority of Israel (CAAI) earlier this year. The industrial grade solution can be used for mapping, surveying and inspection applications in a variety of industries including mining and oil and gas.
The automatic platform includes Optimus, a large, high-capacity unmanned aircraft system (UAS) capable of flying 30-minute missions while carrying a one-kilogram payload, as well as a completely automated base station that the drone launches and lands from on its own. The integrated software enables users to control and manage missions.
"It's always on demand," CEO Ran Krauss said of the system. "There's no human intervention so you don't have to certify an operator or pilot to fly."
Users can pre-schedule missions, Krauss said, and receive actionable information without leaving their office. This not only makes inspections and other tasks quicker, it also enhances safety, eliminating the need for workers to perform dangerous jobs.
The UAS can fly with a variety of payloads, including gas sensors, infrared cameras and LiDAR, Krauss said. A live video feed is sent from the aircraft during flight, enabling users to make decisions in real-time. They can stop the drone, make adjustments to the camera angle, and then start it back on its path again.
The drone can withstand harsh environments, Krauss said, which is necessary for the industrial environments it works in, including a mine in Israel. Its main job there is volumetric stock pile measurement—information that is key to mining operations—but it is also used to inspect infrastructure to make sure everything is working properly. If there's a problem, decision makers can order any necessary repairs right away.
The system has flown in automated beyond visual line of sight (BVLOS) mode without a certified UAS pilot, which is critical for many industries that want to effectively deploy UAS into their operations. They've completed BVLOS missions at two customer sites: Israel Chemicals (ICL) and Intel in Israel. Based on the experience Airobotics has gained in Israel, the company is scaling its operations to additional markets, starting with Australia and the U.S.