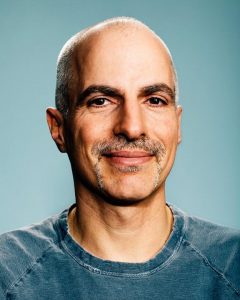 Gur Kimchi, Co-Founder of Amazon's drone delivery service Amazon Prime Air, has joined the Board of Directors at Near Earth Autonomy.
An industry leader who has helped shape modern autonomous aviation, Kimchi co-founded and led the development of Amazon's autonomous drone delivery service program, where he served as Vice President from 2012 to 2020. Additionally, he was a member of the Federal Aviation Administration Drone Advisory Committee from 2016 to 2020.
"Gur deeply understands the technological, operational, and regulatory challenges in making autonomous aerospace products practical," said Sanjiv Singh, CEO of Near Earth. "He is recognized worldwide for his expertise at the intersection of technology and business innovation. We are excited to work together to deliver the future of flight."
"Near Earth Autonomy is setting the industry-standard for safe and efficient autonomous flight," said Kimchi, who retired from Amazon in September 2020. "I'm thrilled to help them on their journey making both crewed and autonomous aerospace systems safe for all stakeholders: operators, passengers, and bystanders."
Kimchi's career spans decades and includes several autonomous aviation milestones. Preceding his work at Amazon, Kimchi held leadership positions at Microsoft and five startups and has nearly 300 issued patents, with hundreds more in process. In 2015, Kimchi designed the Federated Airspace Management Model that is emerging as the foundational technology to enable autonomous operations within the NextGen Air Transportation System.
"This is a perfect fit for my personal and professional experience and mission. Near Earth's leaders and I share the same passion for using autonomous-safety capabilities to transport urban air mobility from a futuristic vision to a daily reality." said Kimchi, "I look forward to serving on Near Earth's board, helping to improve aerospace and logistics ecosystems around the world."