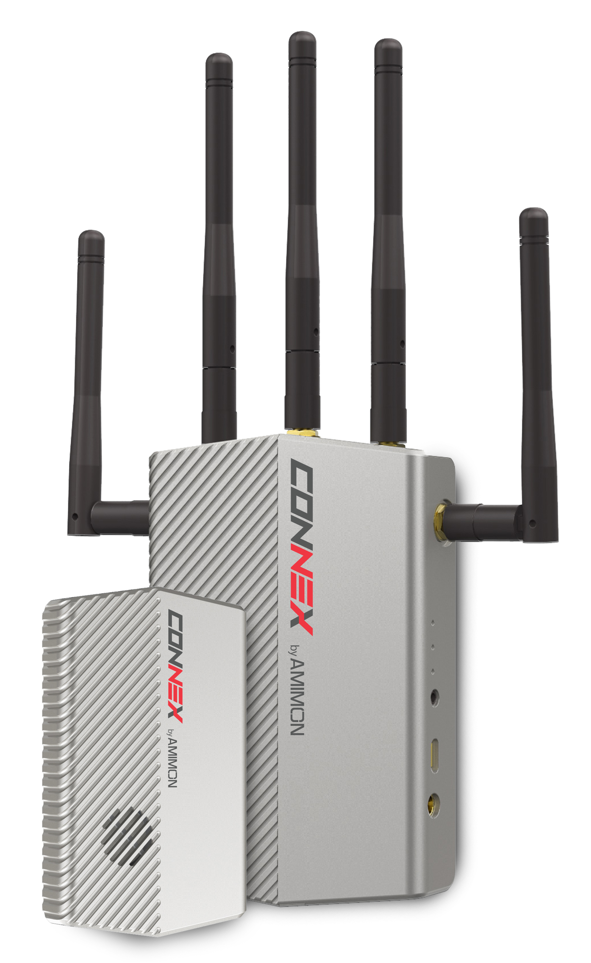 CONNEX, from Amimon, is a high-performance wireless HD video link designed for multirotor drone platforms. This solution makes it easy and affordable for operators to outfit almost any size or shape aerial drone with long-range full-HD video transmission capabilities with no latency, according to a news release.
The plug-and-fly CONNEX features video modem technology and uses 5GHZ transmission frequency with 2×5 MIMO and automatic channel selection, according to the release. This reportedly ensures resilient connectivity at all times, free from UAV control interference and other 2.4GHz radio links.
The system supports multicasting up to four screens at a time, and can transmit HD video up to 3000 feet to the ground unit, according to the release. It has the ability to display telemetry information using the built in OSD, as well as to send control commands via an S-Bus protocol to the gimbal in the air unit.
For more information visit amimon.com.