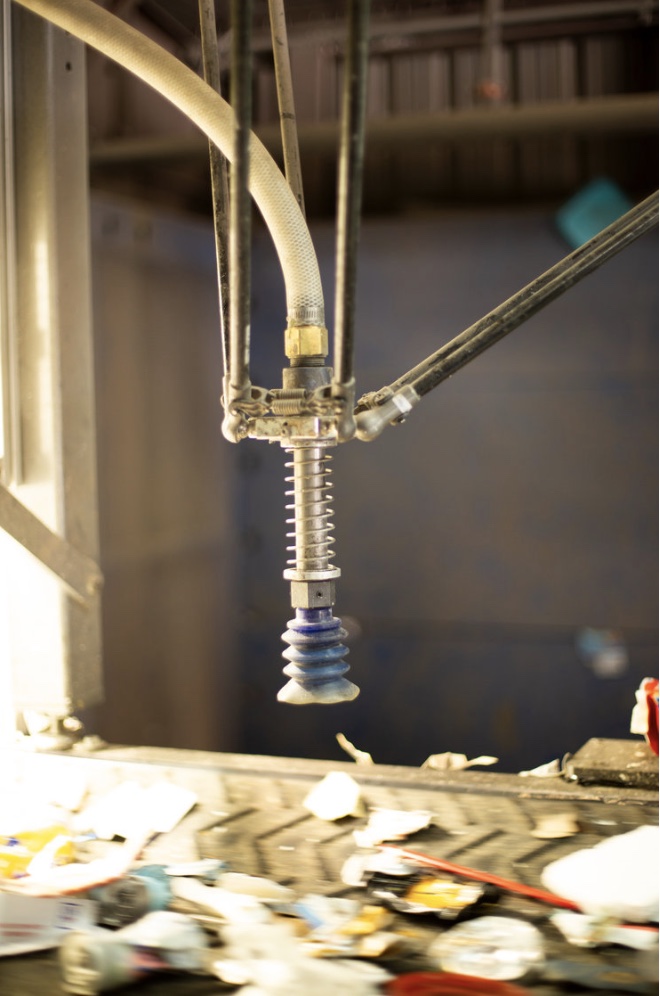 Two high performance robots from AMP Robotics can quickly sort, pick and place recycled materials at 160 pieces per second, increasing productivity for the recycling industry.
The robots are part of the company's AMP Cortex dual robot system that's focused on material recovery in municipal solid waste, electronic waste, and construction and demolition, according to a news release. The system expands on the company's existing product line that is guided by the AMP Neuron artificial intelligence (AI) platform, which uses computer vision and machine learning to recognize different colors, textures, shapes, sizes, and patterns to identify material characteristics.
The technology directs the robots to pick and place the targeted material. The system can operate 24/7 with continuous high-precision sorting, preventing contaminants in material streams and increasing the overall quality and purity of commodities. The modularly designed system can be put in existing facilities without a major retrofit or downtime.
The design opens up new material applications, including the ability to process different material streams of post-consumer fiber. This is challenging for recycling lines because fiber often becomes a contaminant for other recycled commodities. This technology helps to improve the purity being recycled and increases the recycling rates of post-consumer recycled fiber.
"The launch of the AMP Cortex dual-robot system marks another key technology milestone for AMP as we continue to advance the application of AI and robotics for the industry," AMP CEO Matanya Horowitz said, according to the release. "Our latest innovation further improves the economics of recycling by helping waste management companies meet increased quality standards, reduce operational costs, and achieve their productivity goals."
Click here to witch a video.