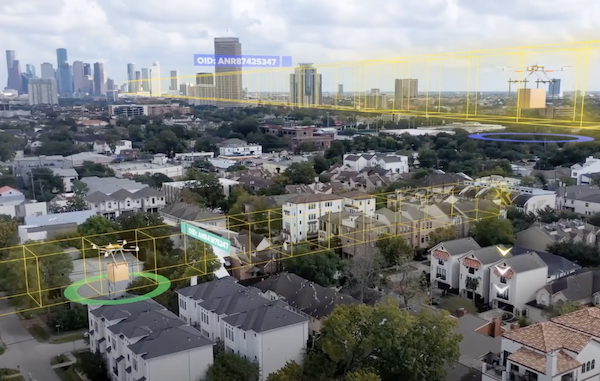 ANRA Technologies recently introduced SmartSkies Delivery, an end-to-end mobile and web-based software solution designed to make drone delivery safe, efficient and compliant.
The hardware agnostic software integrates vendors, customers, drone manufacturers and drone service providers into one customizable solution, according to a news release, supporting UAS delivery operations from anywhere. It is a component of the SmartSkies family of UTM and mission management platforms for enterprise customers.
SmartSkies Delivery features a fulfillment network to manage orders and inventory and to position products. Once the drone is ready to make a delivery, the system is safely operated within the ANRA SmartSkies UTM network.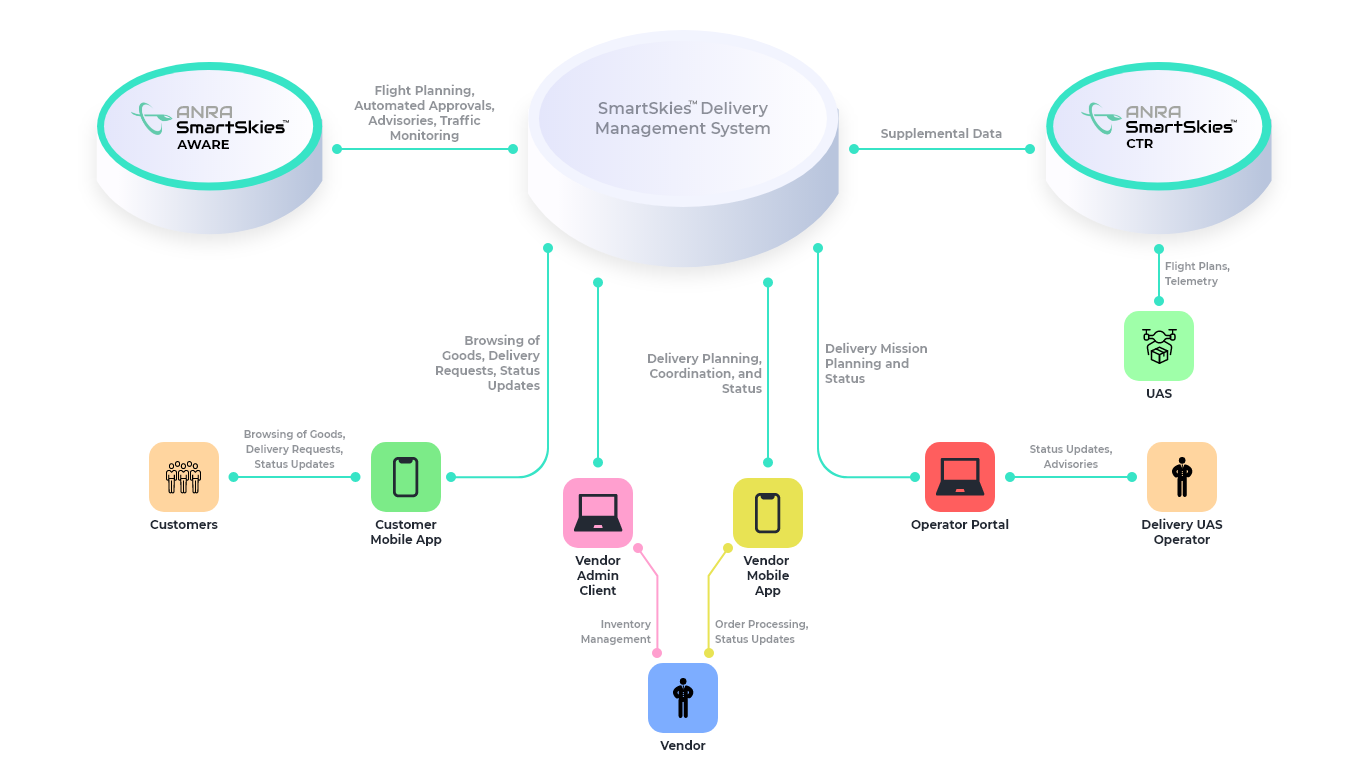 The software uses the company's airspace management technologies for safe flight. It also provides tracking and status updates to customers via an app, with stakeholders given appropriate levels of access to view, control and manage tasks across the network. They're also able to maintain real-time situational awareness of inventory tracking, package health and order progress.
"With the launch of SmartSkies Delivery, we now offer a solution for any organization to implement hardware and software agnostic drone delivery services," ANRA Technologies Founder and CEO Amit Ganjoo said, according to the release. "Our delivery management system seamlessly connects new and existing supply chain, order fulfillment, airspace management and client-side technologies necessary to execute an order and receive a delivery."
The software is expected to be rolled out to several locations throughout the world soon. Currently, it's part of the CAELUS (Care & Equity – Healthcare Logistics UAS Scotland) project. The consortium of 13 organizations is developing the UK's first national drone delivery network to transport medicine, blood, organs and other medial supplies throughout Scotland.