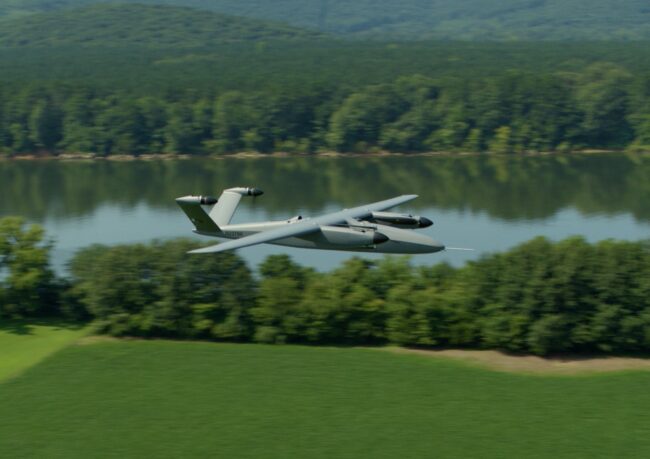 HUNTSVILLE, Alabama—And then there were two: The U.S. Army has concluded the first agreement option period and awarded the second agreement option for the Future Tactical Uncrewed Aircraft Systems (FTUAS) Rapid Prototyping Program to Griffon Aerospace Inc. and Textron Systems Corp.
The second agreement option period begins Sept. 26 and during this period, the Uncrewed Aircraft Systems Project Management Office (UAS PMO) will continue to evaluate Project Agreement Holders' (PAH) weapon system designs leading to a Critical Design Review, which will establish the final system design and initial product baseline. The latest move drops two of the former competitors, Sierra Nevada Corp. and the team of Northrop Grumman and Shield AI.
Speaking recently at the AUVSI Pathfinder chapter's annual UAS symposium, Col. Danielle Medaglia, the Army's project manager for uncrewed aircraft systems, said there is great urgency with the FTUAS program.
"When I tell you the Army wants the FTUAS today, it is loud," Medaglia said. "We want it, we want it today. We are tired of being hamstrung to an airfield, a runaway. This vertical takeoff and landing ability of FTUAS is a game changer for our BCTs [Brigade Combat Teams]. God forbid, a coming war, we're not doing FOBs [forward-operating bases]. You stay in one place, you die. FTUAS is a brigade-level asset…they can do it from wherever they want, they don't have to be next to a runway."
In the first agreement option period, the UAS PMO evaluated PAH submissions against requirements of performance, Modular Open Systems Approach (MOSA), cost, schedule, risk, and key Program Executive Office, Aviation and Army priorities. The period culminated in a Preliminary Design Review allowing the UAS PMO to assess the weapon system designs presented by all PAHs.
Following the CDR, the remaining PAHs will participate in flight demonstrations and MOSA third-party verification in the third agreement option period before delivering production representative weapon systems and support equipment for developmental testing and operational demonstrations with soldier touch points in a subsequent agreement option period.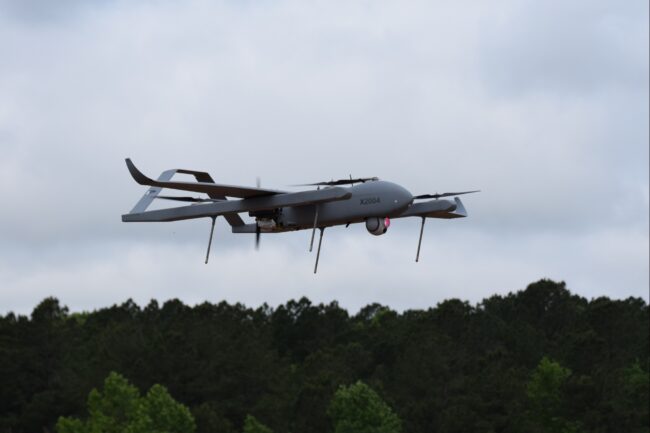 These systems will undergo numerous evaluation activities such as environmental testing, electromagnetic environmental effects testing, transportability testing, MOSA verification, flight testing, and Technical Manual verification conducted at PAH and government facilities, the Army said.
As a critical capability in the Army's modernization strategy for future vertical lift, FTUAS is the Army's premier vertical takeoff and landing unmanned aircraft modernization effort. The FTUAS Program of Record requirements include runway independence and a rapidly deployable UAS capability. When fielded, FTUAS will provide a distinct tactical advantage over current systems due to increased maneuverability through VTOL, improved command and control supported by the on-the-move capability, a reduced transportation and logistics footprint, as well as significantly improved survivability due to reduced noise signature.
FTUAS will provide a critical capability to the Brigade Combat Team's ability to conduct reconnaissance and surveillance operations that collect, develop, and report actionable intelligence information about the enemy in Multi-Domain Operations.
The FTUAS Rapid Prototyping Program is executed under Other Transactional Authority supported by the Aviation and Missile Technical Consortium.