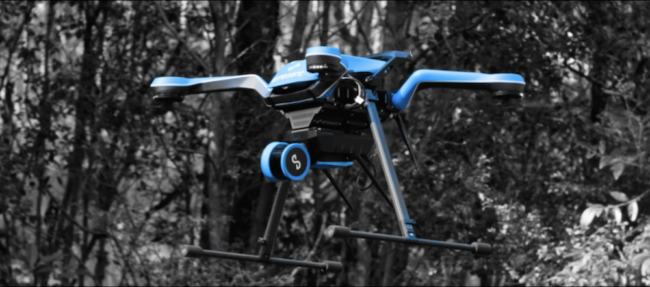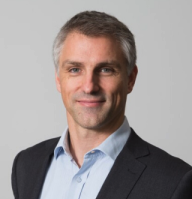 Emesent mobile LiDAR scanning units and visualization software can help people make sense of all kinds of challenging environments, but even this technology might have a hard time tracking how in just five years Stefan Hrabar went from being a robotics researcher in Brisbane, Australia, to CEO of a leading company in the scanning and mapping market.
In 2017, Hrabar and another researcher, Farid Kendoul, were working for the Commonwealth Scientific and Industrial Research Organisation (CSIRO), an Australian government agency focused on supporting scientific research. "We were specializing on developing drone autonomy — including adding cameras, LiDAR, and radar — to drones, to allow them to perceive the world around them and fly intelligently," he recalled during a short break between product talks at the INTERGEO 2023 show in Berlin.
At the same time, another group at CSIRO working on ground-based robots had developed a simultaneous localization and mapping (SLAM) algorithm that worked with LiDAR – and Hrabar and Kendoul saw their opportunity.
"We had the drone autonomy and they had the LiDAR-SLAM solution, and we put the two together to make a drone payload that uses the SLAM algorithm to provide positioning information without GPS, and uses the LiDAR data to generate the obstacle map to allow autonomous navigation without GPS," he said. "And then we realized there were a lot of use cases, especially in underground mining."
After a few mining companies had used their technology successfully, they realized they had a winner. "We started getting traction in underground mining and decided to found the company to commercialize the technology," Hrabar said.
Leveraging the technology and their own expertise – Hrabar holds a PhD in Computer Science from the University of Southern California, and Kendoul has a PhD in System Technologies from the University of Technology of Compiegne (UTC) in France – the two decided to take the system to the market.
A versatile device
Five years later, Hrabar and Kendoul, Emesent's CTO, still work in the Brisbane area but their company has grown to 130 employees with branch offices in London and Centennial, Colorado, and Emesent's scanners and software are available almost everywhere.
Although there are a number of SLAM-LiDAR scanners and software available today, Hrabar said Emesent's Hovermap series retains an edge in precision, autonomy, and versatility.
The versatility factor is especially important, according to Hrabar. "Our system is the only one that can be taken off the drone and carried as a handheld," he said. "Versatility is a big selling point — most customers love the fact that they can use it in different ways," he said.
(Including cyber-dogs: one hit at Emesent's booth this year was Spot, Boston Dynamics' large yellow four-legged robot with a canine shape, which the Emesent team had outfitted with a Hovermap head.)
Spot may have been the crowd-pleaser, but he wasn't the only draw. Hrabar said new features included:
An extension of Hovermap's autonomy capabilities.
Commander – a tablet application that provides an interface for the autonomous system.
An upgrade of a desktop (or laptop) processing application to handle the post-processing of the data that can generate more accurate 3D results.
Hovermap Core – a streamlined version of the hardware and software that includes only basic functionality. "From there, customers can layer on more advanced capability as they need it," Hrabar explained.
Around the corner
Looking ahead, Hrabar sees more improvements ahead in the next few quarters. Emesent engineers are working on a new release for the drone that will enable it to operate without having to pre-set waypoints. They are also working on software that will enable an Emesent-equipped Spot to operate autonomously, extending its capabilities. Finally, they are developing software that can measure changes in a space from one survey to the next, making it possible to note movement such as a dangerous shift in a tunnel.
Today, however, Hrabar was busy with INTERGEO customers. "It's always a great show… constant traffic and all kinds of relevant inquiries," he said.
Images courtesy of Emesent.