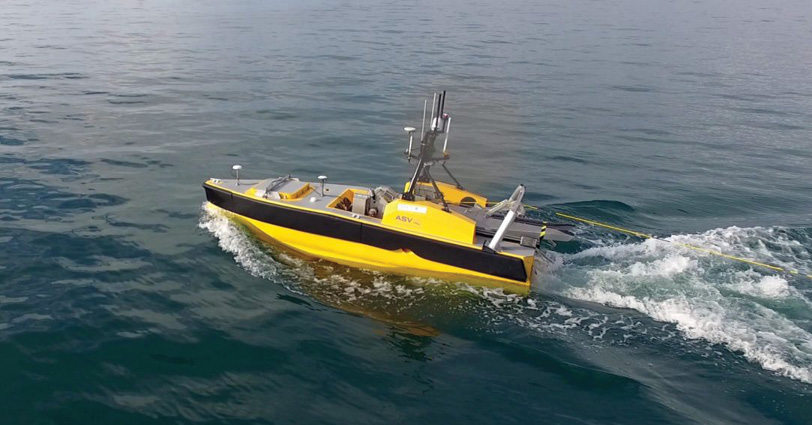 When the National Oceanography Centre (NOC) first approached Planet Ocean Ltd about developing a micro autonomous underwater vehicle (AUV) for under-ice research, the sensor and battery technology necessary to make it happen just wasn't available. That's no longer an issue.
In 2015, U.K.-based Planet Ocean received funding from Innovate UK for a system that launches and recovers multiple micro AUVs autonomously for rapid environmental assessment. Planet Ocean partnered with NOC, the University of Southampton and ASV Global for the two-year project, which is currently in its testing phase and slated to wrap up at the end of the summer.
During the project, BP International became familiar with the work and asked Planet Ocean to develop a special version of the AUV tailored to their specific needs, Planet Ocean Managing Director Terry Sloane said. BP was interested in a slightly larger AUV with more payload capacity and enhanced capabilities, such as the ability to work in deeper water for applications like offshore drilling and exploration. They also wanted a system with more comprehensive oil and water sensors and pipe tracking capability.
The team developed that AUV, known as the ecoSUBm, in about eight months—while still working on the AUV for the Innovate project. That AUV is called the ecoSUBµ, and both will be sold by ecoSUB Robotics, a spinoff of Planet Ocean.
"The whole idea is really to make the use of AUV technology accessible," Sloane said. "There's a big push on autonomy at the moment but the platforms available now have a high cost. The motivation was to make something that's affordable for the science community, but that also can be used in the military and in oil and gas. It's also important that these AUVs carry high-quality sensors that produce good science. Fortunately, the technology in that arena has been developing very quickly."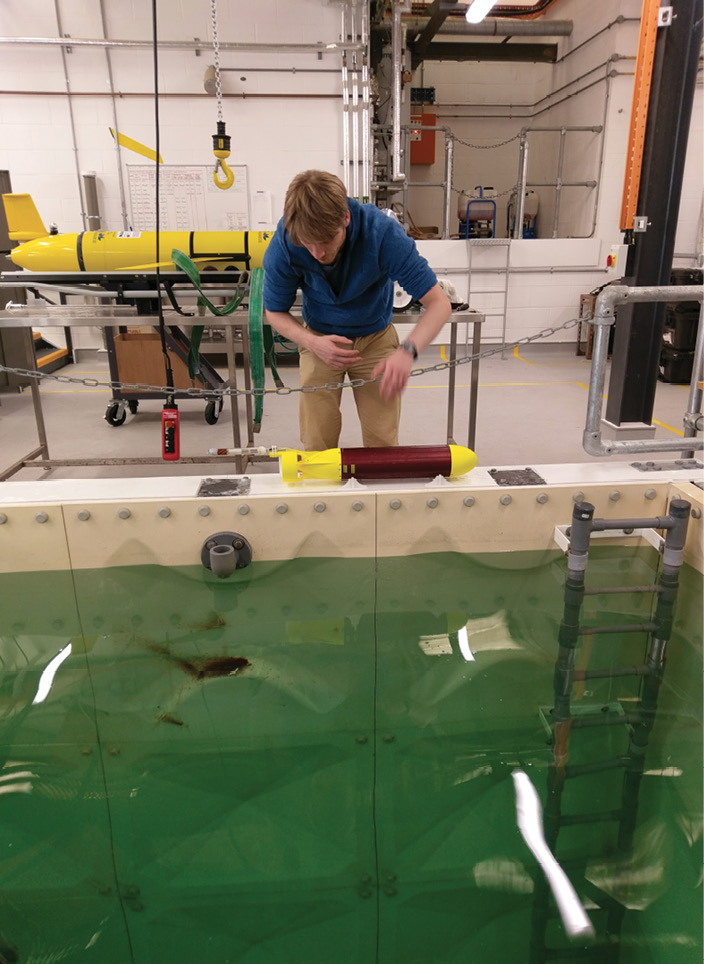 Science and Monitoring
Initially, NOC wanted to deploy the micro AUVs under the Arctic ice, Sloane said, and they had to be small, light, inexpensive and semi-disposable. The micro system they developed from that idea is just a little more than half a meter long. The slightly larger version BP asked for is 1 meter long.
From the science point of view, the systems can get to places larger vehicles simply can't go and they can gather large temporal and spatial data sets for the same cost as it now takes to gather small spatial data sets, Sloane said. Today, teams looking for conductivity, temperature, and depth (CTD) data typically need to deploy the instrumentation over the side of a ship, a costly endeavor that only provides data for a small area. Deploying 10, 20, 30 or more of these time-synchronized micro AUVs makes it possible to collect data across a larger area and at a much lower cost. The systems also can get to places larger vehicles simply can't go.
"It's a very, very interesting technology and a very clever solution to this idea of synoptically sampling, or sampling effectively instantaneously at really small scales," said Jim Bellingham, director of the Center for Marine Robotics at the Woods Hole Oceanographic Institution. "We're getting increasing specialization of underwater vehicles and this is kind of a new niche, if you will, for undersea systems—and a very clever one.
The resolution of ocean models, up to now, has been on the order of kilometers. This approach offers a truly new capability to sample the ocean at a finer—and very revealing—level of detail, said Bellingham, who is familiar with the project.
"What we realized is, as we run these vehicles and observe the ocean at ever finer and finer grain, that every time we increase the resolution we find a bunch of new physics and a bunch of new interesting things to look at. The problem is that at the higher resolution, at that really fine variability, it's also very fast. And so you end up not really able to observe it by taking one vehicle and moving it around because by the time you finished mapping the area, the whole thing has completely changed."
The only way you can sample something like that and get a true snapshot, Bellingham said, is to use multiple vehicles at once. "Planet Ocean has created a system that does this at very fine scales, which is something that didn't really exist before."
This technology is attractive to oil and gas companies like BP for a variety of reasons. They want AUVs they can deploy routinely as well as have available for emergency situations, Sloane said, such as an oil spill that requires a quick response.
"They also have miles of pipeline to survey, and the only way to do that now is with a surface boat and a ROV," Sloane said. "That's expensive and time consuming. With this, they can deploy vehicles cheaply and monitor almost continuously every week. They can run up and down the pipeline looking for leaks so they'll know if there's a problem."
The Challenges
Once the initial sensor and power challenges were addressed, the team needed to look to advanced materials and manufacturing techniques to achieve the desired micro AUV specifications, Sloane said, and they pushed the boundaries of 3-D printing technology to get there. They were tasked with shrinking the control system and electronics to fit in an AUV that's half a meter long rather than 3 meters, while determining how to achieve the requested endurance, and of course, finding ways to keep costs down.
The AUVs have gone through several iterations, incorporating new technology as it continues to emerge, Sloane said. While he couldn't go into details about those technologies, he did say most of them are related to sensors and came out of universities in the U.K.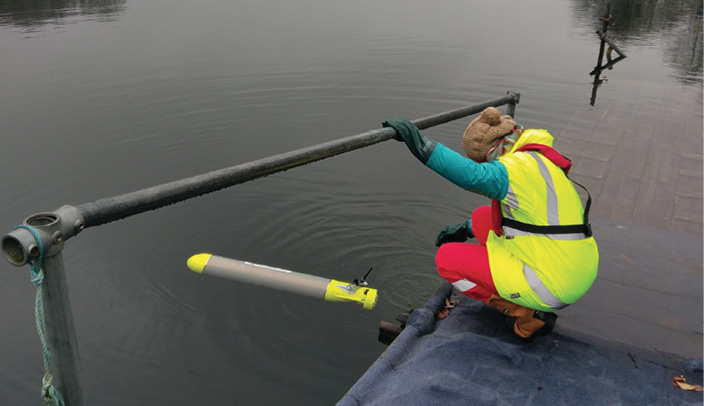 Launch and Recovery
ASV Global focused on the launch and recovery portion of the project and looked at a number of schemes in the early stages, Sloane said. The original concept was to launch from an autonomous surface vehicle (ASV) so they started with the company's C-Enduro, a long endurance ASV used to safely and cost effectively collect data at sea. The ASV is a catamaran, which, at first, the team thought would make it easy to drive over the AUVs and scoop them up for recovery. But that system has a small payload capacity, limiting the size of the launch.
That's why they upgraded to the ASV Global's C-Worker platform, a more robust vehicle that can carry up to 24 micro subs in stacks of three.
The launch and recovery system can fit on different ASVs, ASV Global Managing Director Dan Hook said, and is a novel containerized launch system with over the side cradle recovery. Once the deployed AUVs finish their mission, they return to where they were launched for recovery.
"The biggest challenge is the recovery component," Hook said. "Identifying and then recovering such a small surface AUV, especially in challenging sea conditions, can get quite difficult as the weather gets bad."
Being able to recover the AUVs, ensuring secure communication between multiple unmanned systems, are the "key" challenges, said Philip McGillivary, science liaison for the U.S. Coast Guard, Pacific Area, in the Department of Homeland Security.
A data communication link is used to download data from the AUVs to the ASV before they're recovered, Hook said. Then that data is transmitted back to the shore or the ship from the ASV's more powerful communication system, ensuring clients quickly get the information they're after.
"The AUVs are very small and low power, so they don't carry much in the way of communication," Hook said. "The ASV acts as sort of the mother ship."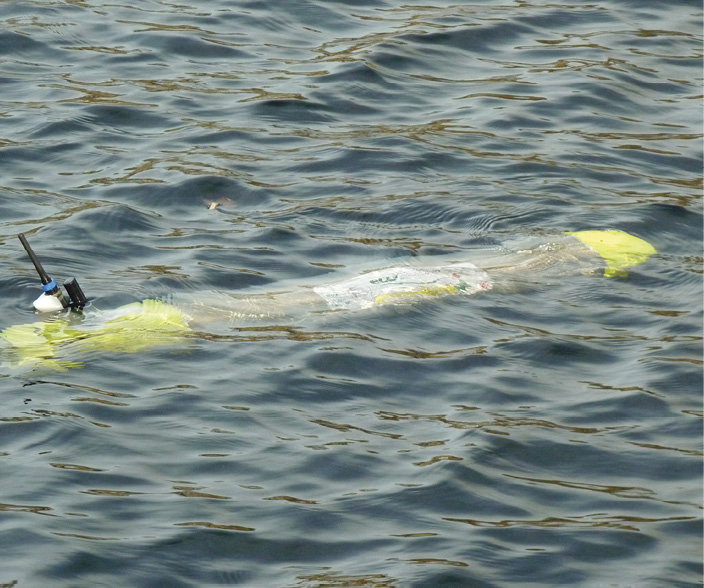 Testing
The project team is currently testing the vehicles and plans to have them ready by the end of the year. Most of the testing right now is focused on the communications link between the ASV and the AUVs to make sure it's repeatable and reliable, Hook said.
Planet Ocean set up an R&D facility in the NOC's Marine Robotics Innovation Centre, giving them easy access to large tanks and the ability to test the AUVs in a variety of controlled environments, Sloane said. The AUVs can be taken down to full ocean depth in salt water where the temperature and other conditions are constantly changing. Access to tanks at the University of Southampton also has made it possible to test the AUVs in different wave conditions and at different speeds.
The Future
Over the course of the project, there's been a lot of interest in what Planet Ocean and its partners are developing, Sloane said, from both those who have technology they want to contribute and those who are interested in purchasing a system. It's truly been a collaborative project with new challenges presenting themselves every day, but one that will help reduce costs and, once completed later this year, increase accessibility to AUVs.
"It's a real trend to see different types of unmanned systems working together," Hook said. "Often, one type on its own doesn't do the whole job, but when you add a few systems together you can really get the task done. Everyone is interested in saving money and reducing ship time. This really makes a big difference on cost."