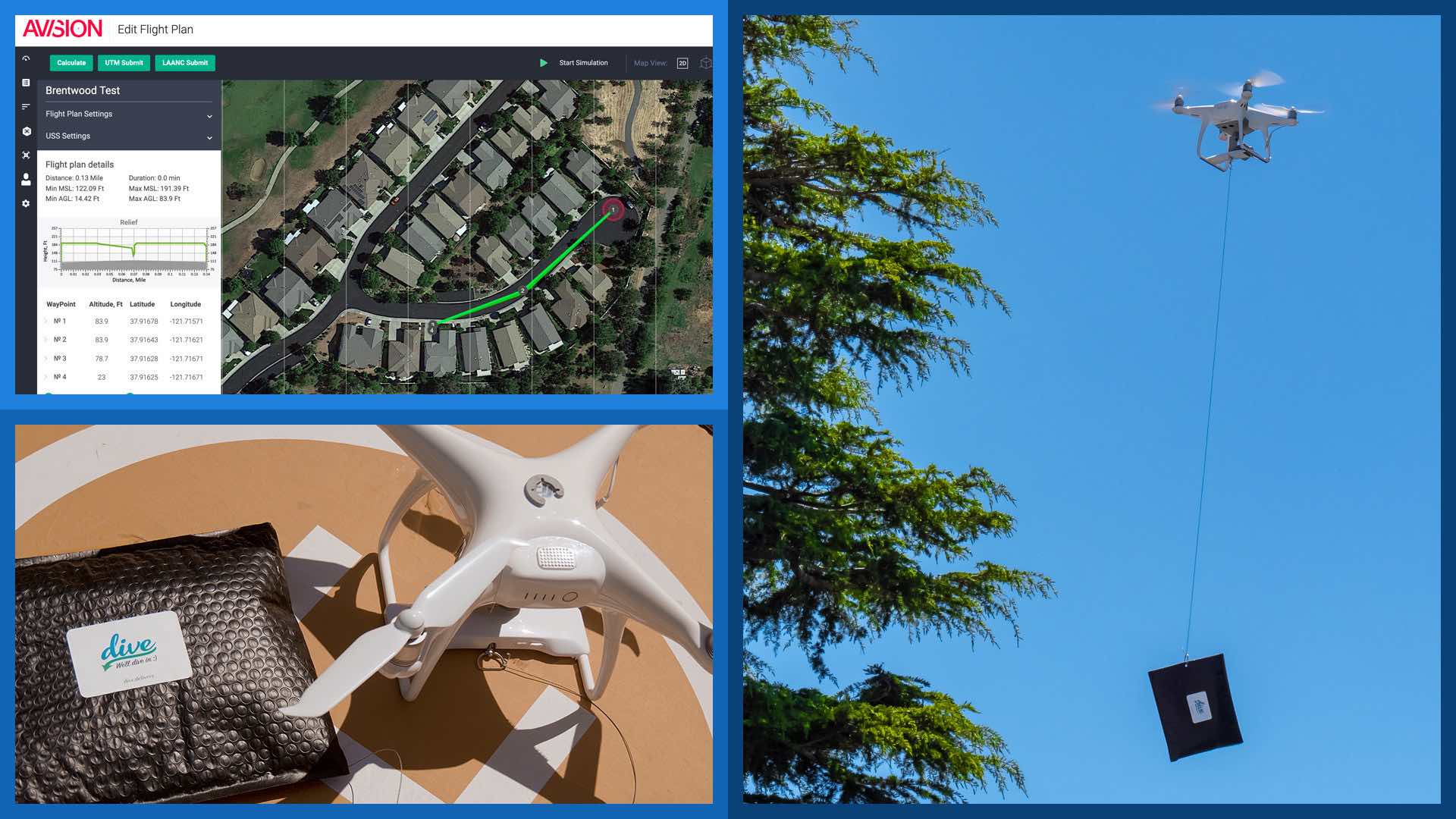 Off-the-shelf drones equipped with drop mechanisms are delivering face masks and other lightweight items to residential backyards in California.
Dive Delivery received permission from the FAA under existing Part 107 rules and regulations for this trial, which is happening in San Mateo and Contra Costa counties, according to a news release. The goal is to make people more familiar and comfortable with drone deliveries.
Once residents sign up to participate, a Part 107 certified remote pilot will be sent to their home to conduct a test flight without any cargo. After completing a successful test, the pilot will add a lightweight package to the drone for the delivery drop flight. Deliveries will be made within visual line of sight of the drone operator. Participants will be notified when the operation is about to begin and when it is over.
Avision App, an iOS application typically installed on an iPad, will manage the mission planning airspace authorization (via automated LAANC requests) and flight execution for these backyard deliveries. The drone is fitted with an air drop system and the release control is programmed into the Avision flight platform. For these flights, the drone deploys from a predefined location via an automated waypoint mission, flies to the customer's backyard, lowers into the marked location and automatically releases the lightweight package. The drone then returns to the launch location following the same flight path.
Dive Delivery plans to use Avision's UTM platform for additional safety.
"Dive Delivery is doing groundbreaking work executing on last mile drone deliveries in the Bay Area," said James Broniec, VP of Business Development for Avision, according to the release. "Working alongside a company like Dive to meet the needs of local communities in a time of crisis is really rewarding for us."