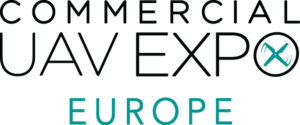 Commercial UAV Expo Europe, presented by Commercial UAV News, is a conference and exhibition exclusively focused on commercial UAV integration and operation for large enterprise, industrial users. The event, April 10-12, 2018 in Amsterdam, The Netherlands, covers industries including Civil Infrastructure, Construction, Energy, Surveying & Mapping, Aggregates & Mining, Law Enforcement, Emergency Response and Search & Rescue (SAR).
Commercial UAV Expo Europe's conference — held at the RAI Amsterdam — addresses critical issues commercial users face when it comes to drones: regulatory issues, data management, outsourcing vs. insourcing, systems integration and more. Find industry-specific content in vertical breakout tracks and universal topics in plenaries and keynotes.
To register, click here.
For more information on Commercial UAV Expo Europe, visit www.expouav.com/europe.