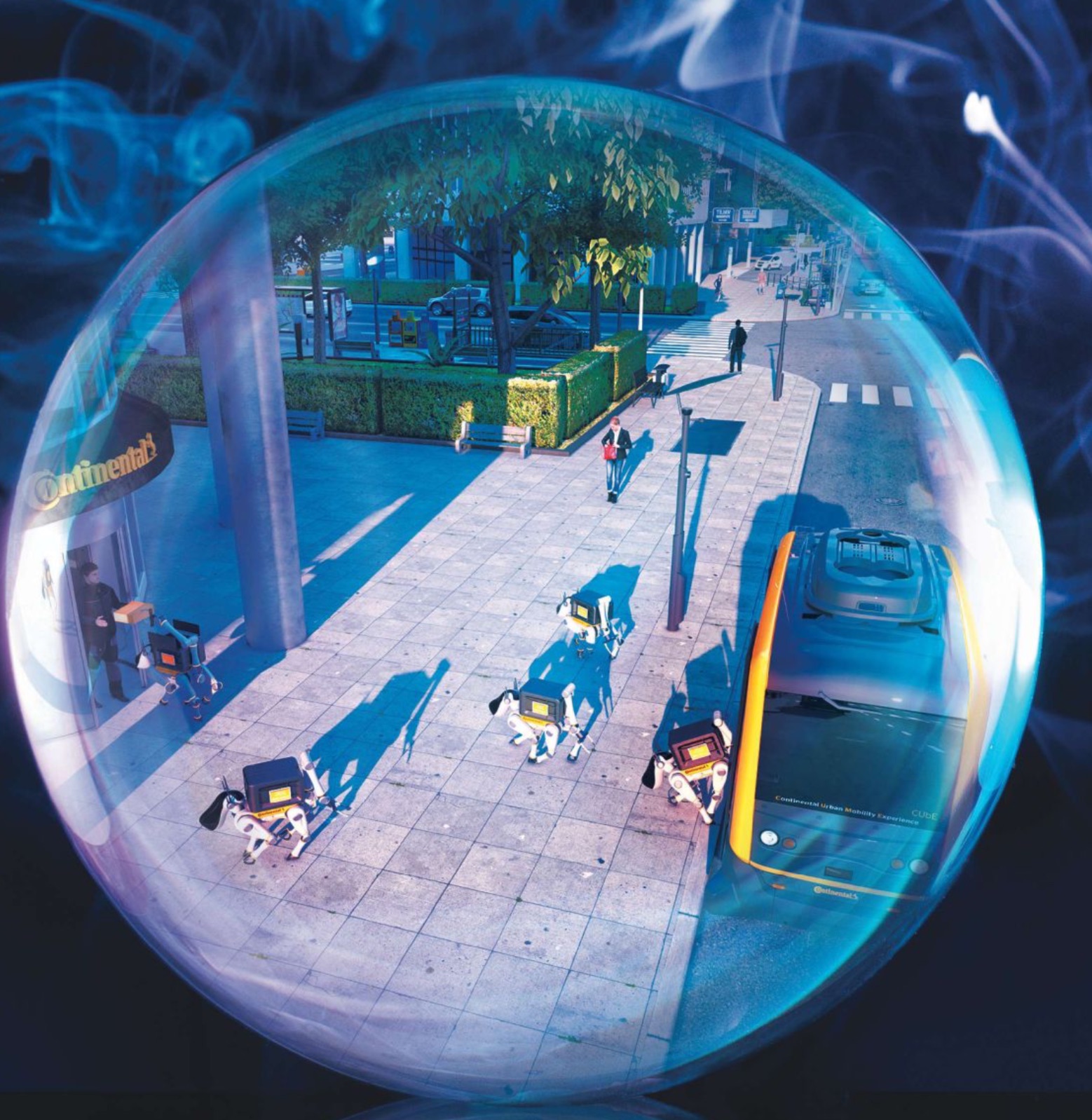 Eventually, autonomous-vehicle (AV) commutes, driverless ride-shares and robot deliveries will become commonplace as manufacturers, researchers and urban planners test and validate AV technology.
Driverless vehicles will all but eliminate human error, leading to significantly fewer accidents and many saved lives. They'll reduce congestion and the amount of emissions that go into the environment. Those with mobility limitations will have improved access to transportation and thus a better quality of life. Less time will be wasted sitting in traffic and looking for parking. Passengers who were once drivers will use their time in the car for other tasks.
The list of benefits seems to go on and on, which is why the industry is investing a lot of time and money into something they can't yet sell to the public.
But before the urban-mobility future can happen, numerous solutions need implementation, from developing massive infrastructure within a new regulatory system to driving during navigation-challenging inclement weather to getting insurance for those rides. All this even as the right sensors have to offer smooth, safe operation at an affordable price point.
The shift to urban autonomy also will require a new business model. No longer will a car dealer sell a vehicle and then forget about it for long periods; these systems of the future will require frequent updates and a new type of maintenance to keep them connected throughout their lifetime. Will car ownership decline? Where will vehicles be stored when they're not transporting passengers? Will consumers overcome concerns about yielding the wheel?
Many unanswered questions remain, and views vary. Consequently, Inside Unmanned Systems recently talked with a range of industry players about the way forward. Here, innovators offer insights on the future they see for unmanned mobility, the challenges they face and the steps we all must take to get there.
The Evaluator: Daniel Han
Manager, Advanced Product Strategy, Hyundai Motor America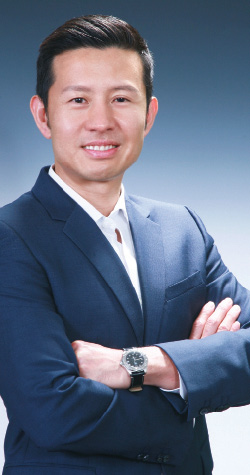 Hyundai launched a trial for its autonomous ride sharing service, BotRide, in November. Residents of Irvine, California, can sign up for a ride in a Hyundai KONA Electric SUV equipped with Pony.ai's self-driving system, and call a ride through the on-demand ridesharing technology and application created by Via.
One of the challenges Hyundai will tackle during the trial is how to make routes efficient, Han says. If multiple people are on a trip, how can they all get to their destination quickly, without being rerouted?
There's also the matter of personal safety once the ride arrives. When Uber or Lyft drivers pick up a rider, they verify the right person is getting into the car even as the passenger knows the name of the person charged with her or his safety. Without a driver, there will need to be another way to assure identification, maybe by using a QR code assigned when the ride is booked.
Although the trial is in its early stages, Han says there has been a lot of interest. Feedback from riders throughout the project will improve the service going forward.
Hyundai is also working on developing self-driving passenger vehicles. "It's all about choice," Han says. "People are open to different types of mobility solutions, and we're seeing that today with things like eScooters. The way people view transportation is continuing to evolve, so there's no one solution. That's why we're exploring all different avenues in terms of how to be that mobility provider for the future."
The Balancer: Lauren Isaac
Director of Business Initiatives, EasyMile SAS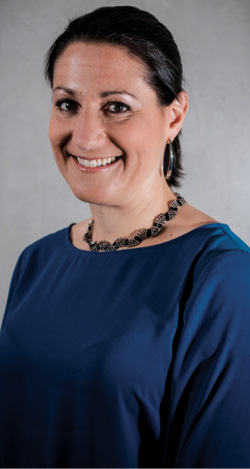 EasyMile is among the companies developing autonomous shuttles to improve first- and last mile-mobility. Headquartered in Toulouse, France, the company is testing the EZ10 in a variety of locations, including city centers and corporate campuses, and has developed the EZFleet system to manage the shuttles. EZFleet controls everything on the vehicles, including where they go based on demand and how the system can communicate with passengers.
Safety is a huge focus for companies like EasyMile, Isaac says, which comes into play as it develops technology and decides where to test it. A positive public perception is key to moving forward, as is defining regulations and developing standards. But opportunity beckons.
"Companies that do people and/or goods delivery are finding there's massive need for more and more mobility options. The efficiencies that come from removing the driver from the commercial perspective are huge. That's why we see companies like Amazon investing in this business opportunity," Isaac says. "It's going to be a fascinating time. Government agencies want to help advance the technology because they see the potential benefit of having this new mobility option, but they also want to make sure it gets deployed safely. That's going to be a very tough balancing act in the next decade, but I see a lot of advancement in the regulatory area."
The Ethicist: Srikanth Saripalli
Associate Professor in the J. Mike Walker '66 Department of Mechanical Engineering, Texas A&M University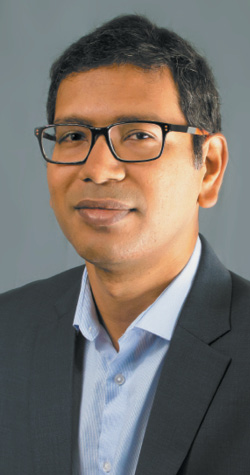 For about two months, Srikanth Saripalli's research team drove an autonomous shuttle around–and around—a half-mile loop in downtown Bryan, Texas. It will soon return to begin 1.5-mile trips, this time outfitted with software from Designated Driver that allows for teleoperations.
Many policy and ethical considerations must be addressed before unmanned mobility can be achieved, Saripalli says. He's interested to see how cities evolve to accommodate driverless technology. Infrastructure developments might include relatively simple changes such as integrating sensors so automated vehicles can communicate with traffic signals and stop signs, or more complicated adjustments like adding sensors to specific lanes to give cars that drive in those lanes autonomy.
Adding sensors to the infrastructure will take time and effort, but is a necessary part of moving forward, as is figuring out how to scale and get to a point where multiple vehicles, say shuttle buses, can be managed at once.
"In the next few years, systems developed by multiple companies will operate in geo-restricted areas in places like Phoenix, Houston or Dallas," he says. "The idea is, once you get these deployments going, you can start to slowly expand. We don't use our cars 90 percent of the time. You drive the car to work in the morning, park the car and then drive back at the end of the day. If downtowns can remove parking garages, it will make these cities more livable. They'll have more greenery and reduce pollution."
The Unifier: Armando Pereira
President, Autonomous Vehicle Computing Consortium (AVCC)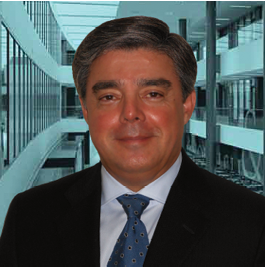 Through the recently formed AVCC, the first group of its kind in the industry, automotive and technology companies will collaborate to promote scalable deployment of autonomous vehicles. Member companies, which includes Arm, Bosch, Continental, DENSO, General Motors, NVIDIA, NXP Semiconductors, Toyota and Renesas Electronics, will create a set of recommendations for a system architecture and a computing platform. Pereira worked with Arm on other successful consortiums in the past and was asked to help put this group of industry leaders together.
There are many companies at various stages of development, Pereira says, ticking off the need for autonomous driving solutions that meet the parameters of size constraints, scalability, safety and consumer price points.
OEMs have realized that no single company has the autonomous vehicle volume to justify the level of investment necessary to push this technology forward, but that together, they do. "We're not going to commoditize the solutions for autonomous driving; we're going to enable them," he says. "Each OEM will have their own unique competitive advantages. You will never see a General Motors automobile that looks like a Toyota automobile. The intent is to go to a certain layer of the design where some common components are desirable, and use those common components to aggregate LiDARs, radars and video streams, so the technical solutions required at that level are essentially common to an autonomous driving solution. This will enable a healthy level of competition to get us from expensive one- or two-seat solutions to general solutions at scale."
The Gradualist: Manuela Papadopol
CEO, Designated Driver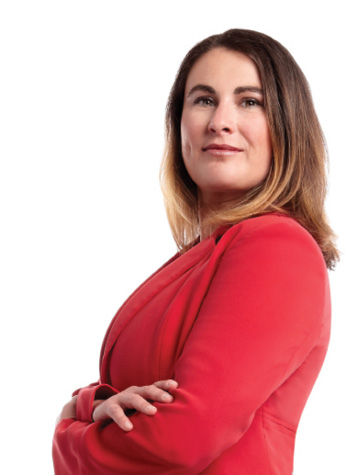 Start-up Designated Driver was created to bring the human component to autonomy, Papadopol says. There always will be the need for a person to take control of these vehicles, whether that happens from the inside or at an operations center. The teleoperations service Designated Driver offers a safety net for driverless vehicles and an important part of the path toward full autonomy.
Rather than remote driving, the Portland, Oregon-based company focuses on remote assistance, which is where an operator controls the vehicle from a driver station. Through the software, the teleoperator can manage multiple vehicles, letting them know it's safe to proceed through an intersection, for example. The autonomous system is still in control; the operator is just providing guidance when needed. The teleoperator also can take control to maneuver vehicles when necessary.
Papadopol has noticed more of a shift to perfecting advanced driver assistance solutions that represent Level 2 and Level 2+ autonomy, while also slowly moving toward the fuller goal of Level 4 and Level 5. The need to work together to make unmanned mobility a reality, she adds, has led to partnerships that never would have formed in the past. There are pieces that need standardization, while the experience, not the autonomy, will become the competitive advantage.
Papadopol sees a future with wider deployment of 5G technology, advances in voice commands and wider geofenced areas where self-driving shuttles can function. These shuttles, she believes, won't replace public transportation, but rather augment it on campuses and in urban areas. Even at full autonomy, they'll need a way to communicate with customers similar to how the captain talks to airplane passengers from the cockpit.
Moving forward, she says, will "take…a lot of education. If we're not able to articulate the benefits and the value and keep the public in the loop every step of the way, we're not doing our jobs. We're looking at developing teleoperations as a safety net but we're also guiding our customers in developing the best user experience possible. Education is critical in this case."
The Collaborator: Artur Seidel
Vice President, Elektrobit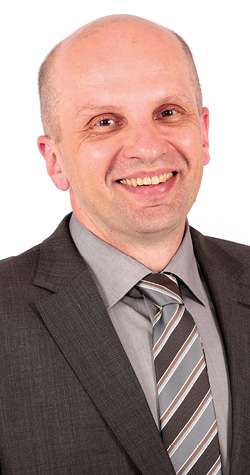 Elektrobit, a company headquartered in Erlangen, Germany, develops embedded and connected software that offer solutions for Advanced Driver Assistance Systems (ADAS) and automated driving. EB Assist for ADAS development and EB robinos software for accurate positioning are among those solutions.
Seidel expects to see more Level 3 and Level 4 functionality introduced into these vehicles, and for controlled testing to ramp up. For example, a trucking company might have two warehouses that are 200 miles apart on a stretch of interstate. With testing and maturity, that company could get permission to drive this route autonomously in good weather conditions. The industry will learn through such deployments over the years, including how to deal with aging sensors, how reliable the vehicles are and what unexpected challenges the vehicles might experience.
Over the next several years, there will be more self-driving vehicles on the roads, but in planned geofenced areas. Ideas and applications for these vehicles will expand, Seidel says. For example, people might drop their rental car at a designated curb, and then the car would drive itself back to the rental car company.
Collaboration is key to safety, he adds, and OEMs will need to share data after an incident so others can test and verify algorithms to prepare for similar situations. "We need what is equivalent to today's crash test dummy against which the industry can test the algorithms in an open way," he says. "That kind of transition has to happen to create trust and allow the industry to quickly react to challenges. We also see a trend toward being more collaborative because the investment level is so high."
The Official: Michele Mueller
Senior Project Manager, Connected and Automated Vehicles, Michigan Department of Transportation (MDOT)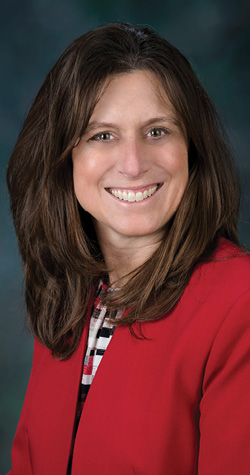 MDOT works with both large and small companies in the driverless vehicle space, from tier one software suppliers to vehicle manufacturers. As these companies develop driverless technologies, MDOT wants to understand what impact those developments will have on its infrastructure, and how to plan for it. Lane widths, effectively sharing the roadway with traditional cars, the need for shoulders or pavement markings, and how traffic signals and stop signs need to change—all need consideration. At the same time, Mueller sees legislative issues and insurance questions (who's responsible for an accident, the vehicle manufacturer or the person in the car?) as the biggest barriers to large-scale deployment (see the "Law-Tech Connect" column on page 62 for more on this issue).
"The technology is getting there. A lot of it is already being developed and refined," Mueller says. "You'll see the technology in commercial and military applications before there's a wide-scale deployment in passenger vehicles. And then there's the mobility-as-a-service conversation. Does every person out there have her or his own autonomous vehicle, or will vehicles be shared amongst family and community members? There are a lot of pilots being done to determine what that shared usage will look like.
"So, it will get there, but insurance and legality are big questions that have to be worked out."
The Guardian: Karl Bangert
Automotive Segment Manger, Hexagon Positioning Intelligence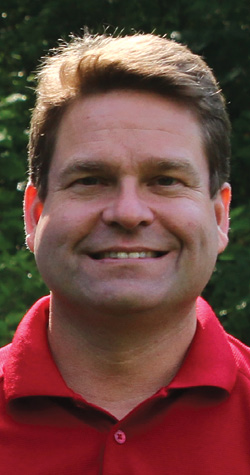 When looking toward the future of unmanned mobility, safety, of course, is crucial. To help autonomous vehicles achieve the level of safety needed to operate on our roadways, NovAtel, part of Hexagon's Positioning Intelligence division, formed the Safety Critical Systems Group a few years ago.
The group works to ensure key software, including correction services and a positioning engine, to meet required Automotive Safety Integrity Levels (ASIL). Team members are developing and deploying positioning solutions with high reliability and integrity in the automotive industry, as well as in the marine and aviation sectors.
The company's GNSS+INS solutions are deployed in proving grounds and automotive research programs around the world to provide "ground truth," which is precise positioning of test vehicles in relation to street maps. Bangert describes these centimeter-level reference solutions as essential when attempting to evaluate potential sensor suites, benchmark solutions or generate high-definition maps.
Notably, the NovAtel software positioning engine and TerraStar-X Correction Services provide "unique value and benefit to the automotive market," Bangert says. The positioning engine combined with correction services takes measurements from an automotive-grade GNSS chipset that may provide two to three meters of accuracy and improve the positioning solution to less than a meter to deliver lane-level positioning accuracy in real time. Both are being developed to ASIL standards and will include a proprietary GNSS integrity solution.
The biggest trend Bangert sees in the move toward unmanned mobility is the focus on safety, and the need for integrity to deliver it. Safety and integrity are at the forefront of any autonomous vehicle development, "with an increased focus on compliance with industry standards in safety, cybersecurity and process."
"Automotive unmanned mobility, defined as SAE Level 4/5 Autonomous Driving, will require sustained, collaborative effort between automotive OEMs and technology partners, such as NovAtel, in order to advance the state of the art," Bangert says. "As it relates to positioning, this means continued development of integrity to deliver the Functional Safety required for this level of autonomy. To this end, NovAtel is working closely with other parts of Hexagon, including AutonomouStuff, Leica and MSC Software, to provide seamless interfacing and integration of our Smart Autonomous Mobility (SAM) solutions."
The Inventor: Pierre Lefevre
Chief Technology Officer, COAST Autonomous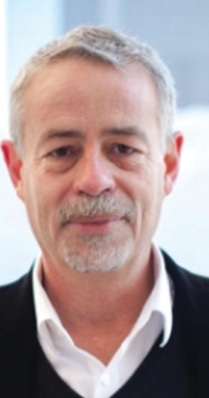 Pierre Lefevre has been working to advance autonomous shuttles for the last 15 years and is known as the inventor of these vehicles. COAST Autonomous is testing its autonomous shuttles on college campuses and other locations, developing innovative ways to use its expertise in low-speed environments.
At the Kinney County Railport in Texas, COAST has fielded the first deployment of a self-driving vehicle at a railyard. The vehicles can be used for security, staff transportation and to deliver goods. These types of deployments are less challenging to achieve than reliably and safely transporting people, but that's what COAST Autonomous is working toward through its shuttle trials.
In the future, cities will be more vertical and offer more livable space, Lefevre predicts. "People will not own cars in the city, and autonomous shuttles will be the main moving solution along with public transport like subways. When we need to go outside the city, we will use some flying device. We already do that with airplanes; when we need to go a long distance, we fly instead of drive. I think in the coming 10 years flying drones will manage the short distances between cities. We will still have some cars for fun, but in city centers the model will be shared autonomy."
The Dualist: Jeremy McClain
Head of Systems & Technology for the Chassis & Safety Division, Continental AG
Continental is working across areas to help advance driverless vehicles: developing technologies to power robo-taxis like its CUbE (Continental Urban mobility Experience), which is based on the EZ10 platform from EasyMile; demonstrating how these taxis can be paired with delivery robots to efficiently distribute goods; and developing intelligent mobility to enhance vehicle-to-infrastructure communication in the smart cities of the future.
The Hanover, Germany-headquartered company sees unmanned mobility progressing as a duality, McClain says. Passenger vehicles will slowly add functionalities for partially automated driving in privately owned vehicles, while the fleet-owned and publicly managed robo-taxis will offer the full driverless experience. These vehicles will serve as last-mile and first-mile transportation options for both goods and people.
Looking 10 to 15 years out, McClain predicts the realization of seamless mobility, where personal vehicles and robo-taxis come together. On a typical workday, consumers might jump in a personal vehicle after it backs itself out of the garage, and then check email or read a book while it drives to a parking garage, where it valets itself. From there, riders will transition to a robo-taxi to finish the rest of the journey to work.
Installing perception-sensing technology within the infrastructure is also key to making autonomous vehicles safe and efficient, he says. Technologies such as the company's Intelligent Infrastructure can detect hidden dangers and significantly reduce the number of accidents that occur at intersections. But we're not there yet.
"We have a lot of work to do on automation in general to get to where it's scalable. That's more on the revolutionary side of publicly shared mobility as a service where there are a lot of regulatory barriers. On the evolutionary side, we continue to see incremental changes in functionality in privately owned cars. The incremental piece is a big opportunity from the safety perspective as we work through the regulatory and automation barriers to get to a point where we can scale."
The Validator: Josh Every
Director of Advanced Mobility, Transportation Research Center (TRC)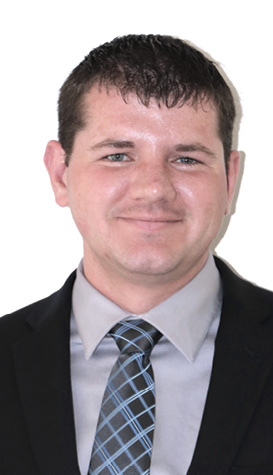 TRC, an independent automotive proving ground in East Liberty, Ohio, developed an automated and connected vehicle testing facility to help advance the deployment of driverless technologies.
Called the SMARTCenter, the 540-acre complex enables clients to safely test automotive and mobility technologies in a controlled environment that features 1.2 miles of roadway with six lanes. The flexible urban network is made up of movable intersections, roundabouts and oblique intersection scenarios. There's also the opportunity for on-road deployments, like the four-year project the team is working on with the state to gather data for rule making.
Every, who played a large role in developing this facility, says clients may use the space for a day to prove out an early generation system or complete a validation test that might take much longer. Through testing, the team is building out as many scenarios as possible and thinking about the big questions that still need addressing, from what exactly does shared mobility mean to what will new business models look like.
Like others, Every sees the biggest challenge now as the lack of safety standards. He can't run standard tests for his clients because they don't yet exist.
"There are going to be a lot of small victories along the way. Building a comprehensive ecosystem for validation is definitely one of them. Every other segment of the automotive industry we deal with has a deep-seeded and established support infrastructure," he says. "Having facilities like ours become more and more ingrained in the process is going to be key. Five or 10 years ago there weren't facilities dedicated to automation; now you see them being announced and continually developed. We're taking a holistic approach to validation and serving the space, so wherever it goes, we're going to be ready."