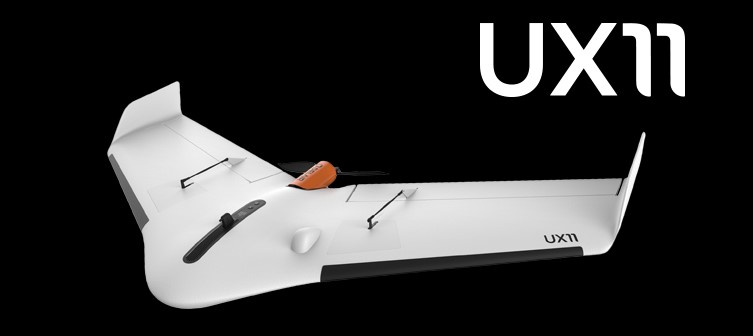 The drone, which was first introduced at INTERGEO 2017 in Berlin, offers survey-grade photogrammetric mapping. The small, fixed-wing UAS features a powerful integrated onboard system, industry-grade sensors, limitless communication range and PPK centimeter-level positioning. Expo attendees had the chance to learn about the system during the product preview as well as on the show floor.
The UX11 carries enough onboard computing power to access and process images, then send them to the operator in real-time. It also runs automated quality checks, such as blur detection or overlap checks, to help ensure operators acquire quality data.
The lightweight system is easy to hand launch and comes with a redundant communications system that includes a proprietary line of sight radio and 3G/4G connectivity between the ground control station and the drone. Its range and communication link make it ready for beyond visual line of sight (BVLOS) flights.
"The UX11 by DELAIR is the ultimate solution for geospatial professionals that demand large-area mapping with centimeter-level precision," DELAIR CEO Michael de Lagarde said, according to a news release. "The UX11 will be capable of using its camera for enhanced safety procedures and even running early-stage pre-processing calculations onboard in real time using photogrammetry and deep learning algorithms. This expedites subsequent steps in the data processing chain for an optimized workflow. With the UX11, everything is done for a clear and efficient user experience."
Featuring distance measuring technology, the UAS lands precisely where planned. The user-friendly Android mission planning software includes support for in-flight camera feedback and live data review.
The system will be available via DELAIR's global network of distributors by January 2018.