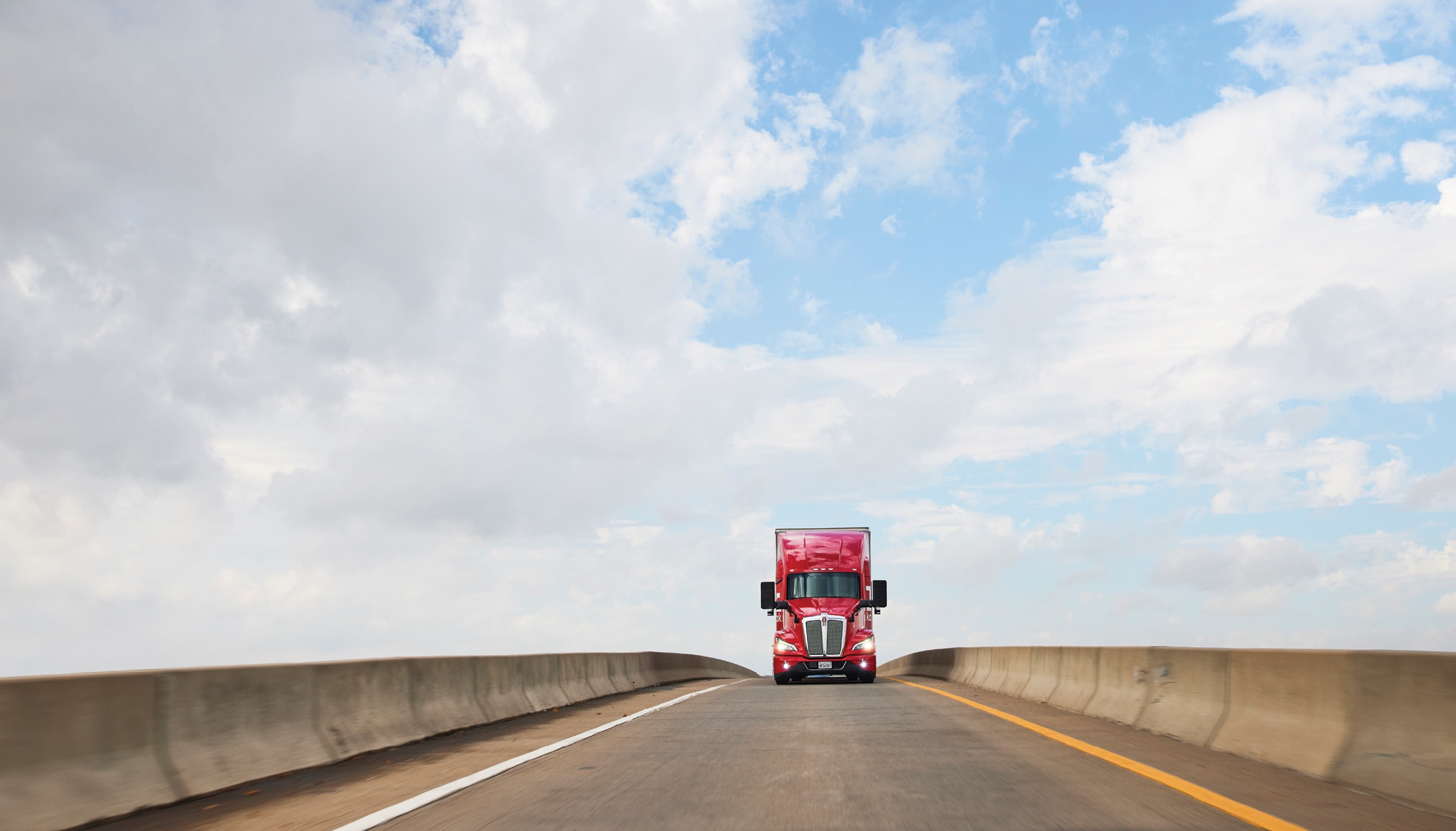 On the road to autonomous delivery, the ground-vehicle industry is developing technology and solutions for long-haul on-highway trucks supported by other applications in the logistics space that hold great promise.
Development of autonomous vehicle technology has the potential to dramatically change the transportation industry. While the technology will make for much safer passenger cars in the long run, the bigger initial market opportunity is in commercial vehicle delivery, in particular for long-haul on-highway trucks. However, other applications in the logistics space hold great promise, such as automating warehouses or last-mile, hyperlocal delivery.
Autonomous vehicle demand is being driven by increased demand for e-commerce logistics and a significant shortage in drivers and operators of commercial vehicles. For those and other reasons, many AV technology companies have reallocated their capital from passenger to goods carrying in the short term to meet industry's immediate needs.
Autonomous technology interest in the Class 8 trucking (big rig) segment has increased in the past few years, with close to $4 billion in funding recorded since 2016, according to the "Autonomous Vehicles in the Logistics Industry (First, Middle, and Last Mile)—Edition 2023" report from ResearchAndMarkets. The leading autonomous vehicle technology companies have product plans targeting trucking businesses beginning in 2024.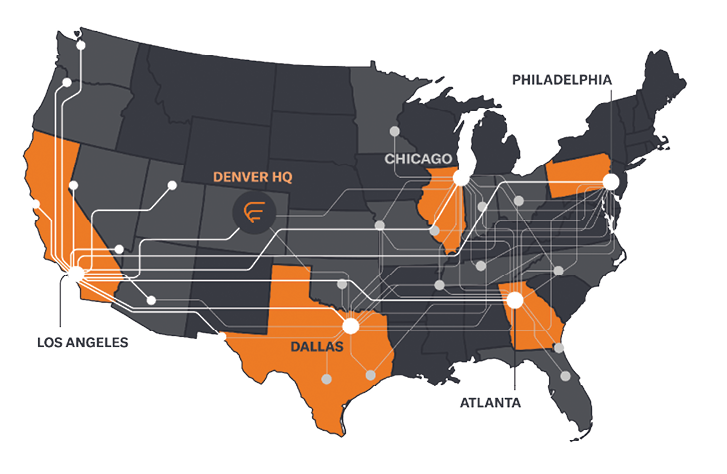 THE LONG HAUL
Kodiak Robotics, along with other leading autonomous technology companies, have identified the best approach for long-haul trucking autonomy is to begin with on-highway truck routes between distribution hubs. This helps to avoid the more challenging surface-street scenarios for AVs involving pedestrians, stop signs, unprotected left turns, turning right on red lights and other situations that rely on more-human-like judgment.
"This is because self-driving technology works best on relatively predictable and repetitive highway routes," Andreas Wendel, the chief technology officer of Kodiak Robotics, told Inside Unmanned Systems. "As we continue to evaluate how best to deploy our technology for first- and last-mile delivery, we are focused on partnering with other companies to develop infrastructure that enables the easy transfer of freight between autonomous and
traditional trucks."
In his company's discussions with the trucking industry, the most critical challenge they share is reducing vehicle downtime. If trucks aren't running almost continuously, profitability is severely impacted.
Self-driving trucks can operate nearly 24/7 but, like any piece of equipment, they will require service and maintenance. So, Kodiak has focused on developing technologies that simplify maintenance to keep its autonomous trucks on the road.
"For example, our proprietary SensorPods contain most of the cameras and sensors needed for the system and are located in easy-to-reach side-mounted mirrors," Wendel said. The modules are "designed so that if a camera or other sensor fails, the entire SensorPod can be completely removed and replaced by a mechanic without specialized training in under 10 minutes, faster than you can change a tire. This enables fast, easy service, increasing truck uptime and saving days or even weeks of maintenance."
In addition to technology innovations that reduce downtime and ease of maintenance, Kodiak is addressing the broad scale of the highway system in a unique way with its lightweight mapping technology.
"The lightweight mapping solution we've developed is the only one in the industry that allows self-driving trucks to update maps in real-time and to send updates across our entire fleet within minutes," Wendel said. "We believe that our approach to manufacturability, serviceability and lightweight maps is the best possible combination of technology and applications that will drive the future deployment and adoption of autonomous trucks."
This enables the company to "stand up" new trucking lanes more quickly and has contributed to the expansion of its freight network as the largest of any company in the industry, he said. "We are the only company that is regularly driving farther than any one driver can drive in a day and doing it continuously with our autonomous solution."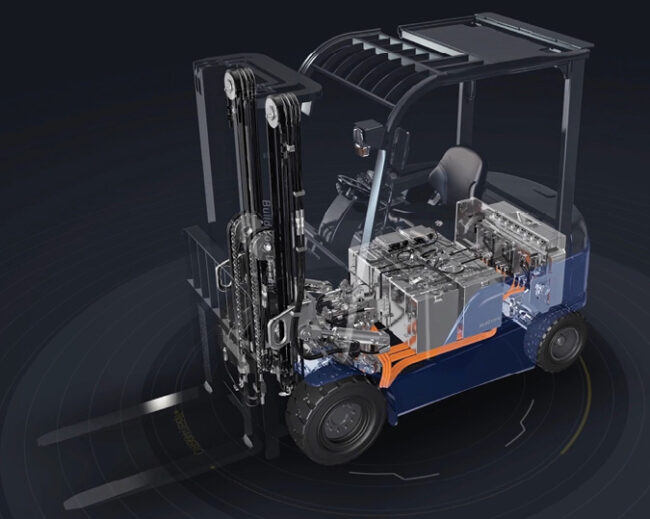 BUILDING THE SAFETY CASE
From an autonomous trucking industry perspective, reaching full driverless operations is the biggest challenge to solve, and Kodiak is working to build its safety case and prove the Kodiak Driver is safer than an average truck driver.
"We cleared a significant technological hurdle in 2022 when we became the first company to publicly demonstrate our 'fallback' system, which can autonomously pull a self-driving truck over to the side of the road in the event of a truck or system failure," Wendel said. The ability to perform a safe, reliable fall back is critical to safely deploying driverless trucks on public roads.
To help commercialize its technology, Kodiak is currently working with many trucking and logistics customers. Most recently, it announced that Loadsmith, a leading third-party capacity-as-a-service platform that provides load matching, freight tracking, and proof of delivery, will equip 800 trucks with Kodiak's self-driving technology. These autonomous trucks will serve as the foundation for the newly established Loadsmith Freight Network (LFN), what Wendel said is the first freight transportation company built specifically to haul goods using self-driving trucks.
The Kodiak trucks on the LFN will complete the long-haul portions of Loadsmith's deliveries and will transport goods autonomously on the interstate portions of highway routes. Human-driven trucks, booked through Loadsmith's platform, will perform the more complex local pickups and deliveries.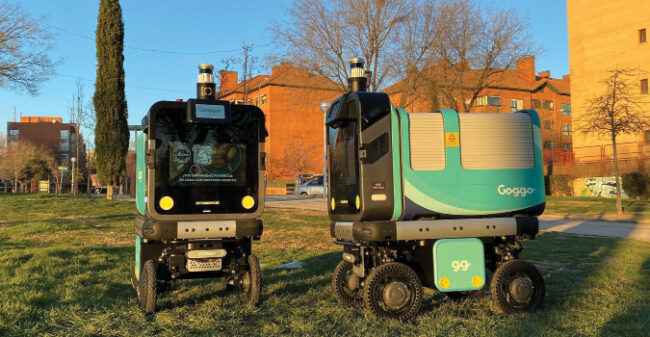 BRIDGING THE EDGE-CASE GAP
Although AV technology companies are moving toward commercialization, there will continue to be edge cases that automated vehicles will not be able to handle. For these unique situations, teleoperation—also known as remote operations, human-in-the-loop, and tele-assist—enables a remote human to be called upon, supervise, and when needed, intervene in driving, allowing AVs to accomplish their mission.
However, there is confusion in the market about teleoperation—the terminology, safety implications and how it is performed. To introduce more structure into discussions about this critical element in autonomous fleet operation, DriveU.auto, a developer of a software-based connectivity platform, in June announced its proposal for an Autonomous Vehicle Teleoperation Taxonomy.
"When we are talking with companies developing autonomous driving, we often encounter an issue with what is defined by teleoperations," said Doron Elinav, cofounder and vice president of business development and product at DriveU.auto, during a June webinar announcing the taxonomy. "So many people call it tele-assist, remote operations, remote driving, tele-operations, and so forth. One of the things that we discovered was that the taxonomy is very complex and very difficult."
The aim for the taxonomy was to clearly define the different modes of teleoperation and the roles of the remote operator and of vehicle AI.
"This is almost always mission accomplishment-related," Elinav said. "Safety issues need to be addressed by the vehicle itself, but mission accomplishment issues should be or can be supported by a remote operator instead of having the vehicle stuck on the side of the road."
AUTOMATING INDUSTRIAL VEHICLES
With the increased volume and speed demands for goods delivery, increasing performance and efficiency can be a challenge for warehouses. Cyngn Inc. has made significant progress adapting its AI-powered autonomous driving solutions for key industrial vehicle applications.
In July, the company announced a partnership with industrial vehicle manufacturer Motrec International Inc. to integrate its DriveMod system into Motrec's tugger fleet. The MT-160 tow tractor, an electric vehicle for heavy-load towing operations, will be transformed into a vehicle capable of safely and autonomously hauling goods through complex commercial and industrial environments.
That announcement followed another in June that Cyngn had made significant progress automating forklifts for BYD. In early 2022, the autonomous driving company announced the kickoff of production of autonomous stock chasers made by Columbia Vehicle Group.
These projects highlight the company's quick progress in automating a suite of industrial vehicles as it begins the next phase of commercialization. Going beyond lighter-duty and less-complex automated guided vehicles and autonomous mobile robots, its technology is automating stock chasers, tuggers, and forklifts that move much heavier loads inside and outside of warehouses.
Starting with the simpler stock-chaser use case "gets people comfortable with autonomous vehicles," said Bill Ong, head of planning and strategy at Cyngn. "The feedback is that stock chasers are nice, but I would prefer no one driving a forklift."
With potential heavy loads high in the air, the safety of forklift operators and other warehouse workers has been an ongoing concern, amplified by a shortage of trained warehouse workers. Like in other commercial vehicle fields, fewer workers that want to work in warehouses are also driving up labor costs.
Those factors are pushing the demand for autonomous driving vehicles in an industrial setting, Ong said. Vehicles equipped with the company's system can run 24/7, easing the burden for companies dealing with the labor crunch.
Compared to the self-driving truck space, a key enabler of industrial vehicle automation is the simpler operational design domain, said Ong, who previously worked for Embark Trucks. Moving from public to private "roads" with professional workers "that know vehicles are moving around" makes it easier.
Cyngn's DriveMod Kit can be installed on new industrial vehicles at the end of a manufacturing line or can be retrofitted so customers can adopt self-driving technology into their operations without high upfront costs or the need to completely replace existing vehicle investments.
The company converts a manned vehicle into an unmanned vehicle with a combination of hardware and software. Most of the hardware is off the shelf, Ong said. The system includes a computer using an NVIDIA GPU chip, a suite of sensors, and by-wire steering, throttle and braking. The same computer enables self-driving across industrial vehicle applications.
Its system for low-speed industrial vehicles uses short-range LiDAR and cameras to identify objects like people and boxes. The company uses Ouster LiDARs, which were shown at the 2023 CES Show in Las Vegas earlier this year. The cameras are standard automotive grade.
Once the hardware is installed and software is downloaded, a warehouse can be mapped in a few hours. The initial scan determines the pathways, which are updated on the fly. Navigation is by GPS or localization. In a warehouse, Cyngn determines localization using fixed interior landmarks. Outside a warehouse, GPS is used.
HYPERLOCAL MILE
For last-mile delivery of goods and groceries, Ottonomy.IO has a hyperlocal focus, indoor and outdoor operation, and a vehicle larger than the competition with each wheel of the vehicle individually powered and steered. The company describes its latest Ottobot, the Yeti, which made its debut at CES 2023, as the world's first fully autonomous delivery robot designed specifically for facilitating unmanned deliveries.
With a background in passenger-car autonomous technology development, Ritukar Vijay, CEO at Ottonomy.IO, told Inside Unmanned Systems that he and his fellow cofounders realized they could apply their know-how and technology experience to other demanding use cases with better near-term prospects.
"We ended up starting Ottonomy in November 2020, focusing on delivery, because if you look at the entire supply chain, deliveries are one of the most complicated and expensive links of the supply chain—and underserved when it comes to technology," he said. "One of our core focuses is around hyperlocal last-mile deliveries of 1 to 1.5 miles versus last-mile deliveries of generally of five to six miles."
As with many autonomous delivery technology companies, the most important socioeconomic factors driving developments are labor shortages and the resulting significant hourly wage increases, which impact affordability. Vijay believes his company's hyperlocal focus hits a sweet spot for customer acceptance to use delivery and it enables enterprises to reach their target segments in a very cost-effective way.
"It's a wonderful opportunity to be in, and it's going to be like this for the next couple of years," he said. "There is a huge possibility not only for a B2C [business to consumer] segment, but also for B2B where these robots keep replenishing the stores, which is done on a daily basis."
Ottonomy has created a robot larger than the competition to deliver a greater volume and variety of product configurations, but this presented challenges with maneuvering. So, the company innovated by powering and steering all wheels. This enabled functions—such as crab steer and zero-radius turns—to navigate in tight spaces.
"That's pretty much a game changer," he said of bringing together a maneuverable drivetrain and chassis for a large robot in crowded spaces with cabin customization for different types of businesses.
L4 AUTONOMY
Apart from Ottonomy.IO's configurable payloads and unique drivetrain approach, "one of the most important things is that we are L4 autonomous," unlike competitors such as Coco or Kiwibot that are teleoperated, Vijay said.
Ottobot robots are autonomous "any time of the day and for various types of weather." They can handle moderate snowfalls and rains, but if precipitation is heavy, the system is equipped to be parked safely so it can resume operations when the weather is better to navigate.
Enabling this performance are 3D LiDAR, seven to eight cameras and a series of ultrasonic sensors for "very active perception." From the sensors, company engineers employ data fusion to create high information maps.
"Since we are coming in from an autonomous cars background, I'm very supportive of the fact or highly recommend multiple type of sensors to fuse them and make a more robust solution instead of having a single fidelity sensor like a camera," Vijay said.
Before any site goes live, the serviceable area is pre-mapped, which takes a few days. Then the robots can run autonomously inside and outside.
"We can even handle the transitions between indoor and outdoor environments smoothly, which none of our competitors is doing at this point in time," Vijay said.
While most of its delivery-robot competitors use GPS positioning for localization, according to Vijay, Ottonomy.IO primarily relies on the high information map and current sensor readings.
"We don't use GPS as the primary sensor for localization, and that's why we are different," he said. However, "GPS is still required to help identify where we are in comparison to any other GPS coordinate, for example, that can be a drop point or a customer location."
While the approach is to engineer robots that are fully autonomous out of the box, the company does have a fallback teleoperation mode.
"People do not monitor the robots continuously," Vijay said. "Whenever the robot gives an alert, that's when a standby teleoperator can log into the system and attend to that robot. By doing this, one person can manage easily a 10-robot fleet."
EXCITED ABOUT THE TECHNOLOGY
As with many other vehicle applications, Vijay said delivery customers need further convincing of the value of autonomy. Perceptions range from "freaking out" to getting excited about the technology, he said. "Normalization of that perception is something that will happen over a period of time," he said.
While making deliveries, he believes the robots' multiple digital screens and audio systems can be used to improve customer awareness on the benefits of autonomous technology to increase demand and adoption.