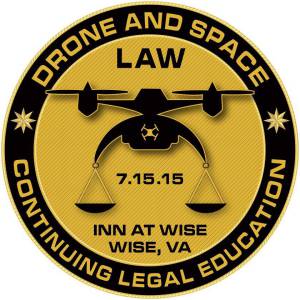 Anyone interested in learning more about the legal aspects of drones should plan to attend and Drone and Space Law Seminar scheduled for July 15.
The seminar is open to anyone interested in learning more about UAS technology, and will take place at the Inn at Wise in Wise, Virginia, according to information on the Wise County Clerk of Circuit Court website. The seminar is part of the Let's Fly Wisely event set for July 17.
The seminar is sponsored by the Wise County Bar Association, Wise County and the Wise County Chamber of Commerce. Cost to attend is $25, and space is limited to 200 participants. The cost includes lunch.
The seminar will provide information about space and done regulations at both the state and federal levels.
After Sen. Mark Warner opens the seminar with a welcome through Skype, the seminar will begin with a panel on space law including Mike Gold, corporate counsel and director of Washington Operations, Bigelow Aerospace; M. Bruce Harper, counsel to the Virginia Commercial Space Flight Authority; and Jim Dunstan of Mobius Legal Group. U.S. Air Force Col. Dawn Zoldi will follow with a presentation on UAS.
The seminar will close with a business opportunities panel that includes Jerry Wright, Nexus Technology Services; Liz Povar, vice president, business expansion, Virginia Economic Development Partnership; and Shyam Chidamber, a director of Flirtey, a New Zealand company participating in research flights during the July 17 Let's Fly Event. Virginia Technology Secretary Karen Jackson will provide closing remarks.
There are only a limited number of seats left for the seminar. For more information or to register, visit courtbar.org/cle/.