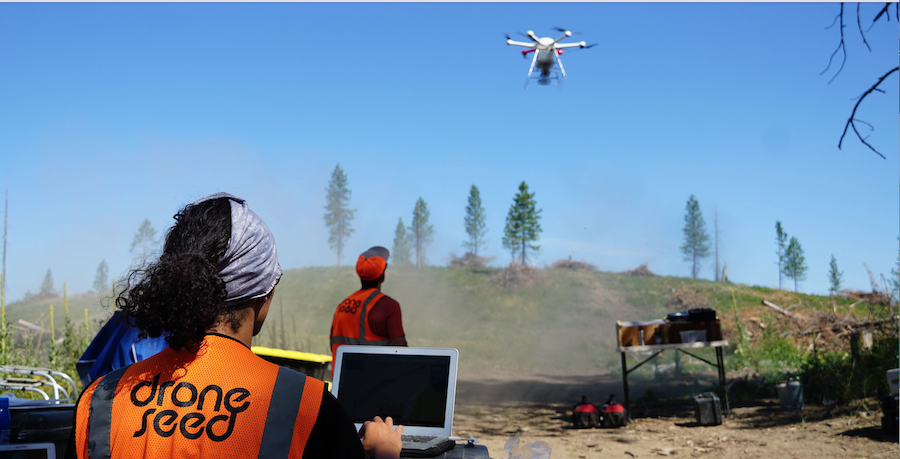 On Sept. 29, Seattle-based DroneSeed announced it has raised $36 million in its Series A funding round, PR Newswire and DroneSeed reported. Part of the funds have been used to acquire Silvaseed, a 130-year-old forestry company that grows millions of trees a year. The acquisition also will expand DroneSeed's seed collection and seedling cultivation services.
Social Capital and Seven Seven Six are leading the round. New investors include Marc Benioff's TIME Ventures, DBL Partners (an early investor in Tesla and SpaceX) and Tobi Lütke, CEO of Shopify. Marc Tarpenning, the co-founder of Tesla, is continuing his role as a board observer. More than 60 percent of the capital invested in the round is coming from investors with a climate and impact fund focus.
"DroneSeed is the only company approved by the FAA to deploy a fleet of heavy-lift drones to reforest after wildfires," the release reported. It offers vertically integrated reforestation services at a time when six million acres have burned in wildfires across the country.
"DroneSeed can drop seed vessels within 30 days after a fire, compared to traditional methods which can take years of waiting to replant. After it reforests burned land, DroneSeed sells the resulting carbon credits to organizations looking to go carbon neutral or negative."