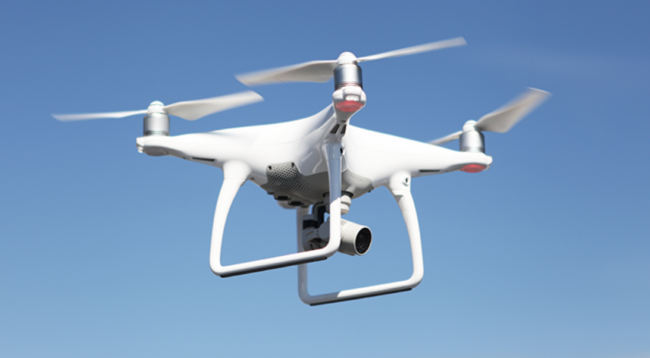 Drone experts from all over the world are gathering in Amsterdam this week for this year's EASA High Level Conference on Drones.
During the 2-day conference, policy makers, drone specialists and industry leaders will discuss the new European drone regulation and explore the future drone market. The event is organized by EASA and hosted by the Dutch Ministry of Infrastructure and Water Management and takes place during the first Amsterdam Drone Week at RAI Amsterdam, Nov. 26-30.
In light of the European drone regulation, which EASA prepared earlier this year and which the European Commission is expected to adopt in the first half of 2019, the participants will discuss how harmonized rules will contribute to the development of a common European market while ensuring safe operations and respecting the privacy and security of EU citizens.
Among other topics, regulators and industry are taking a look at the future drone market and assessing the impact of smart mobility on the environment and urban development. What is the state of play of the U-space services, a system that connects all drones flying in the airspace and that makes drones visible for authorities and citizens and what are in general the future plans to keep drone operations safe, secure and environmentally friendly.
"Thanks to the joint efforts performed by EASA and the European Commission with the extensive support from the Member States and stakeholders we have created the foundation for EU wide rules for drone operations. As this industry is rapidly expanding it is important for us to anticipate market developments and be prepared for change," said Patrick Ky, Executive Director of EASA. "Events like this High Level Conference on Drones and the Amsterdam Drone Week enable us to look at new technologies, products and businesses. It's a way to engage with the drone community at large to exchange experiences and share our visions." 
Cora van Nieuwenhuizen, Minister of Infrastructure and Water Management, said, "I fully support the creation of a European drone services market. It is important for its innovative strength, and for employment in Europe and in the Netherlands. That is why I am pleased that the European regulations are almost ready. In order to provide opportunities for European and of course Dutch businesses in this market, I am actively contributing to the development of the drones market in Europe."
At the end of this year's conference the "Amsterdam Declaration" will be adopted by the European Commission, EASA, national authorities and the industry identifying priorities on how to enable this new sector to grow in the best and safest way possible.
The conference is hosting more than 500 visitors from more than 50 countries. Among the participants are Violeta Bulc, EU Commissioner for Transport; Jan-Henrik Dronkers, Director General for Civil Aviation and Maritime Affairs of the Dutch Ministry of Infrastructure and Water Management; key note speaker Jean Brice Dumont, Executive Vice-President of Engineering of Airbus Commercial Aircraft; and Ky.