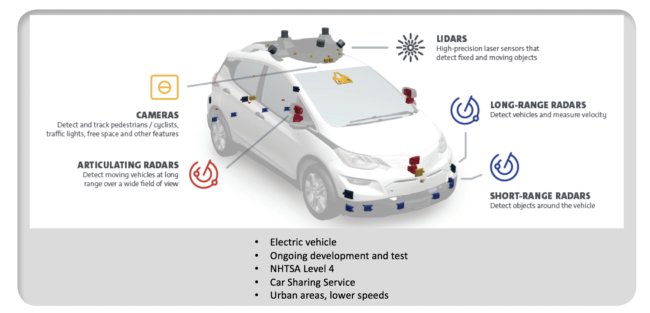 The connected car is a reality, as are robotics playing a critical role in just about every industry in which they've been deployed. To ensure safe and effective operation, it is essential to have the ability to test, enhance and optimize connected and autonomous vehicle systems.
Because of this, you won't want to miss learning from the expert panelists involved in the Webinar and Virtual Workshop: "Beyond GNSS: A System of Systems. Testing Solutions for Autonomous Vehicles and Robotics," taking place this Wednesday.
This FREE Web Seminar, sponsored by Spirent along with Inside GNSS and Inside Unmanned Systems, will take place from 12:00 to 1:30 pm CDT on July 25. The state of the art and science around testing solutions for autonomous vehicles and robotics will be addressed by a top-notch panel featuring Dr. Chaminda Basnayake, Curtis Hay, Matthew Spenko and Demoz Gebre-Egziabher, who will serve as the moderator for this 90-minute event.
Basnayake is a principal engineer with Locata Corporation where he is responsible for taking the Locata technology to new markets for seamless machine automation, autonomous driving, and asset tracking. During the webinar he will discuss a variety of topics including automotive safety testing using Locata as a local GNSS, and working with multipath — Locata Correlator Beamforming (CBF). The technology is being used in multiple port automation projects and CBF applies equally to GNSS multipath mitigation.
Hay, a Technical Fellow at General Motors, develops precise GNSS and map technology to enable safe and reliable operation of autonomous vehicles. Prior to joining General Motors, he served as an officer in the U.S. Air Force for eight years where he developed GPS technology for precision weapons, performed satellite launch planning, and managed the GPS Accuracy Improvement Initiative. Hay's presentation will address autonomous vehicle sensors, wireless connectivity for autonomous vehicles, extensive studies on testing, precise localization and more.
When it comes to the robotics side, Spenko, an associate professor in the Mechanical, Materials, and Aerospace Engineering Department at the Illinois Institute of Technology, is a leading authority. Spenko will cover in great deal areas that include mobile robot safety, overall safety risks for driverless cars, path planning, navigation and whether safety can be proved experimentally.
Gebre-Egziabher, who is a faculty member of the aerospace engineering & mechanics department at the University of Minnesota-Twin Cities, will moderate the webinar. His research deals with the use of GNSS in transportation applications and the design of multi-sensor navigation and attitude determination systems for aerospace vehicles.
During Wednesday's live event on, audience members will have the opportunity to pose their own questions to the panel of experts.