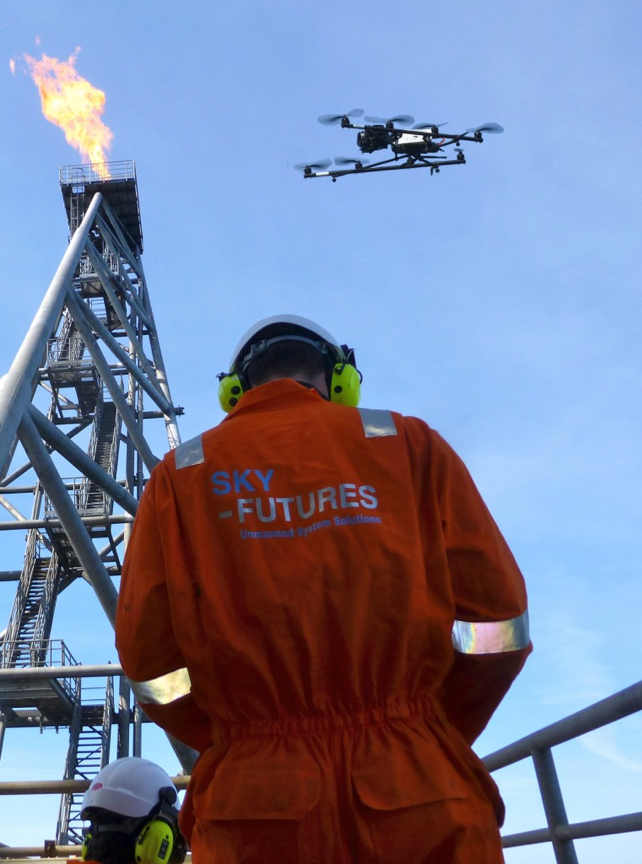 Sky-Futures USA was recently awarded a Section 333 Exemption from the FAA, allowing them to use drones for oil and gas inspections.
The company will use its Ascending Technologies Falcon 8 drone for the inspections, according to the news release.
"Now Sky-Futures USA can operate commercially, this technology will provide jobs, promote innovation and most importantly lead to improved safety for the Oil and Gas market in America," Sky-Futures USA Vice President for Business Development Jason Forte said, according to the news release. "Our unique blend of veteran unmanned technology expertise and significant Oil and Gas experience is already enhancing safety with proven savings of US $4m+ for offshore drone inspections."
Sky-Futures has delivered inspections for a variety of large oil and gas companies over the years, including Talisman, Chevron, Conoco Philips and Apache, according to the release. Drones makes it possible to perform infrastructure inspections without putting rope-climbers at risk. They also help reduce inspection time and costs, making the inspections more efficient and possibly saving clients millions.
''We have been preparing for the Section 333 exemption for some time in the USA, with clients ready to commission work upon approval," Global Operations Director and Co-Founder Chris Blackford said, according to the release. "As a result, the approval granted today allows Sky-Futures USA to immediately begin delivering its cutting edge drone technology service to cut cost, boost efficiency and improve safety on U.S. oil and gas infrastructure in America.''
For more information visit sky-futures.com. You can also learn more by watching this video: