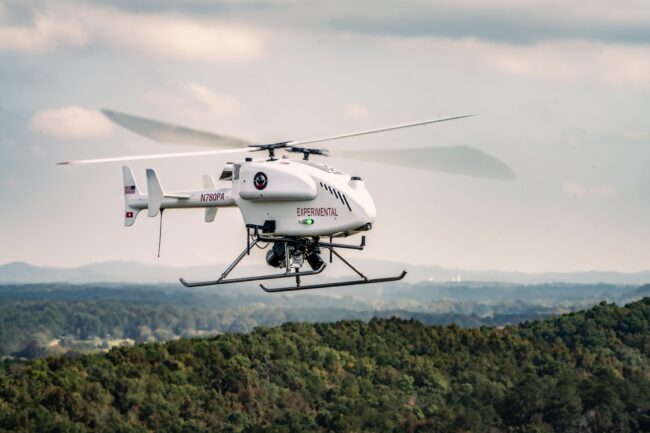 The FAA has granted a waiver exemption request for drone BVLOS flights from Georgia-based Phoenix Air Unmanned (PAU), flying SwissDrones SVO 50 V2 systems for aerial work, aerial photography, survey and powerline and pipeline patrol and inspection.
This was one of the four recent waiver requests for which the agency was seeking public comment. The information the FAA sought in the waiver requests will likely foreshadow what will be in the eventual BVLOS rule, agency officials said at the recent FAA Drone Symposium in Baltimore.
In the authorization document, the FAA said seven comments were received; three in support of PAU (from AUVSI, DroneUp and Elsight Ltd.), one opposed (the National Agricultural Aviation Association), one in support of some parts; and two that were neutral.
"The agency is reviewing the other three requests. Data collected from these operations will inform the FAA's ongoing policy and rulemaking activities," an FAA press office said in an Aug. 24 email announcing the authorization.
"The proposed exemption would allow PAU to operate the SwissDrones SDO 50 V2 unmanned aircraft system (SDO 50 V2) for the purposes of linear infrastructure operations," the exemption authorization document says. "These proposed operations include beyond visual line of sight (BVLOS) operations over certain roads and transient operations over people within the right-of-way. Operations that do not meet the criteria for BVLOS due to population density, roadway congestion, or proximity to airports, would be flown within visual line of sight (VLOS) of the pilot in command (PIC) with certain restrictions. Moreover, PAU requests relief to the remote identification of unmanned aircraft regulation until the time that the manufacturer's equipment is available."
PAU, based in Carterville, Georgia, provides LiDAR data and high-resolution imagery for surveying and mapping, utility inspections and engineering design. The SDO 50 V2 is a single-turbine unmanned helicopter with a maximum gross takeoff weight of just under 192 pounds. It has an endurance of 96 minutes and a factory-limited cruise speed of 38.8 knots under automated flight.
In its response to the FAA, PAU said granting the relief enhances safety by using UAS for infrastructure inspection, as aerial patrol of power lines using manned aircraft results in a number of fatalities every year.
"PAU explains that traditional methods of energy infrastructure inspection utilize fixed wing aircraft, helicopters, bucket trucks, and other service vehicles, and asserts that using a UAS to inspect energy infrastructure is safer and more efficient than these traditional methods," the FAA documents says. "PAU also states that FAA has recognized that this enhanced safety is realized even with UAS weighing more than 55 pounds because, unlike using manned aircraft of 'significantly great proportions' to conduct the same operations, the 'risk to an onboard pilot and crew during an incident or accident is eliminated with the use of a UAS for the proposed operation,' and a UAS 'would impact the surface with much less energy than a manned aircraft.'"
PAU typically uses a pilot in command and visual observer at takeoff and landing locations, and in this case with BVLOS flight in between. Once the vehicle leaves the sight of the pilot and visual observer after takeoff, an "electronic observer" monitors local and FAA airspace surveillance feeds until the vehicle is in sight of the PIC and VO at the landing site.
The company will also use shielded operations, which allow unmanned aircraft to fly close to structures, a practice the FAA has been approving lately.
The company plans to fly its vehicles 100 feet above the linear electric grid centerline, within 20 feet left or right of the centerline, and never more than 400 feet above ground level. It also plans to fly over roads, although only ones with low traffic capacity, defined as less than 770 cars passing per hour.
In all, the FAA concluded PAU's operations would contribute to the public good.
"The FAA has determined that granting this exemption is in the public interest. UAS have been used for aerial surveillance of linear infrastructure for many years. They help provide inspection for the oil and gas pipelines, and railways as well as electricity lines. These inspections help those industries catch potential problems before they can affect the safety and reliability of the oil, gas, goods, and electric power. UAS offer a quieter, cleaner, cheaper option to manned aircraft," the FAA document says.