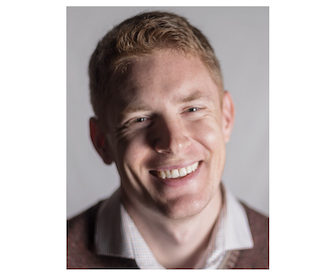 Aaron Pierce is a cofounder and CEO of Pierce Aerospace, which has been developing Remote ID systems since 2017, funded by the U.S. Air Force the state of Indiana and the Techstars incubator. The company offers dual-use Remote ID beacons and receivers for the commercial and military market. The company is headquartered in Indianapolis.
Q: If I'm a small company wanting to work with the government, specifically the military, what's the first step I should take?
A: There are a ton of different entry points. The key thing is, if you're commercial already, to really explore and see if you can make an adaptation of your commercial product or solution to fit a military end user need. That could be almost anything. DOD doesn't just have sharp, pointy things…there's way more than weapons, and I think that's a misconception that a lot of small businesses have if they've not worked with the Department of Defense before. They've got HR systems. They've got paperwork systems. They've got everything under the sun that you can think of, just like any other marketplace has. There are opportunities for disruption to make the DOD end user's life and job easier and help on cost as well.
Q: What's a good place to start?
A: A really good place to start is with AFWERX and the SBIR (Small Business Innovation Research) and STTR (Small Business Technology Transfer) open topics. I worked with AFWERX years ago as an entrepreneur in residence with the first Techstars Air Force accelerator program, and through that there's kind of a new philosophy of, there's a lot of wonderful innovation out there that's not necessarily getting captured yet. By making open topics in the SBIR and STTR program, that really allows things they may not even be thinking about yet to get an entrance into that DOD marketplace. The key is to make sure you can get buy-in from an end user and a customer, and get that product-market fit, just like any other market. You can get in early with a Phase I SBIR but you need to be able to capture that end user to really be able to drive this forward, just like any other technical marketplace out there.
Q: So, don't be daunted by it?
A: Don't be daunted by it. It's not easy, but entrepreneurship isn't easy. The first thing I do when mentoring a prospective entrepreneur is really discover if entrepreneurship is something they want to do. That's a key self-discovery question. That's fundamental No. 1: Do you want to run a company? That's very different from working on a technology as an engineer, or a technician, and focusing on what that is, versus wearing about 12 different hats at the same time.
Q: Is working in the defense market a sure way to riches?
A: I can almost guarantee you'll make more money faster on the commercial side. Keep that in mind. This is really about how we can continue to advance R&D, how we can do something that's going to get back to that warfighter. From my own personal perspective, we can work with the government as an early adopter for the technologies and spin those into the commercial sector later. I'm not Lockheed Martin, I'm not making the F-35, and I'm not expecting those levels of contracting to come out of this.
Q: What are some concerns to keep in mind as small or new companies pursue government work?
A: A key thing to keep in mind is it's extraordinarily rewarding to go do business with the U.S. government and provide those solutions to the warfighter as well, but if you're running a dual-use company, especially at a startup level, you're effectively running two companies at the same time.