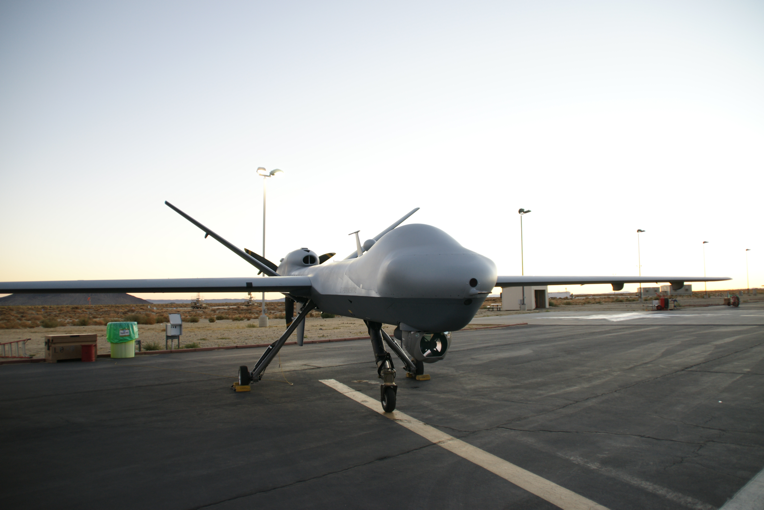 Late last year, General Atomics Aeronautical Systems successfully flight tested a pre-production Due Regard Radar—reportedly making it the first fully functional air-to-air radar on a Remotely Piloted Aircraft that meets the requirements for "Due Regard" operations in international airspace.
The test included multiple test flights designed to verify the DRR's functionality onboard Predator B, as well as to see how it integrates with the Traffic Alert and Collision Avoidance System (TCAS) II with Resolution Advisories, according to a news release. The "collision avoidance maneuvers were automatically and successfully executed onboard Predator B to verify system functionality and validate hardware-in-the-loop simulations."
GA-ASI conduced the test flights throughout December at the company's Gray Butte Flight Operations Facility and Edwards Air Force Base in Palmdale, California, according to the release. During the test flights, the Predator B flew in scripted encounters against multiple small- and medium-sized manned aircraft. The pre-production DRR simultaneously tracked several airborne targets across a wide Field-of-Regard (FoR).
"This flight test is the culmination of over four years of radar development activity," said Frank Pace, president, Aircraft Systems, GA-ASI, according to the release. "DRR will allow users to operate Predator® B independently in international airspace without the need for land-based, sea-based, or off-board airborne airspace surveillance, offering our customers greater freedom of movement around the globe."
For more information, visit ga-asi.com.