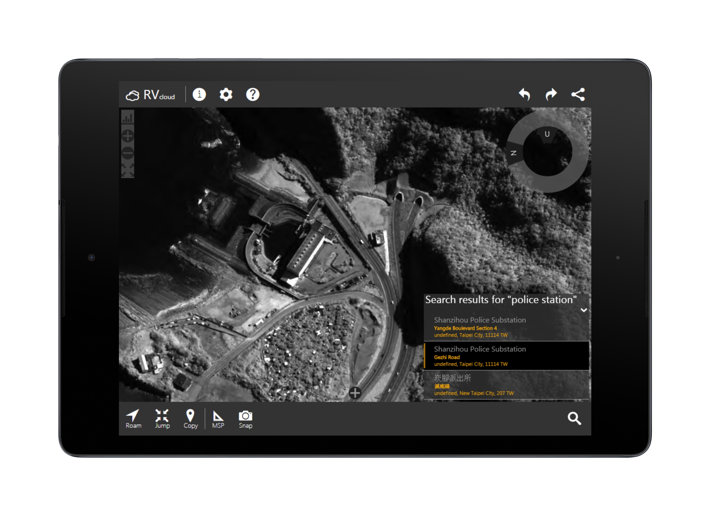 Textron Systems Geospatial Solutions, a Textron Inc. business, recently announced the beta release of RVcloud, an application designed to offer Web-based geospatial image exploitation capability.
RVcloud is a Web-based Electronic Light Table, or ELT, that is said to offer many of the same image exploitation capabilities as the company's RemoteView geospatial intelligence (GEOINT) software, according to a news release.
This stand-alone application reduces customer costs and is easy to use, broadening access of GEOINT to new users while still meeting analysts' needs, according to the release. It was developed with the latest HTML5 technologies and is designed for both desktop and mobile platforms. The streaming display features a high-fidelity view of source data and makes it possible for users to instantly access all standard GEOINT image formats without first downloading the full image. The images are optically corrected for viewing, and all standard imaging processing adjustments are accessible in real time.
Standard navigation techniques, such as smooth and continuous roam, are supplemented by a navigation history and geo-coded search plug in.
RVcloud makes it possible for analysts to collaborate and extract imagery for finished product creation, giving them the ability to deliver fast assessments for mission planning, actionable intelligence and rapid decision-making, according to the release.
For more information visit textronsystems.com.