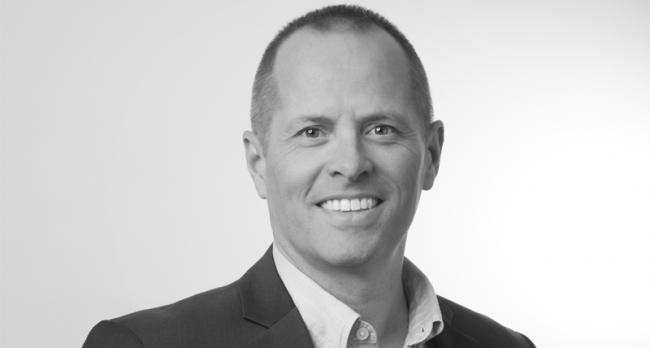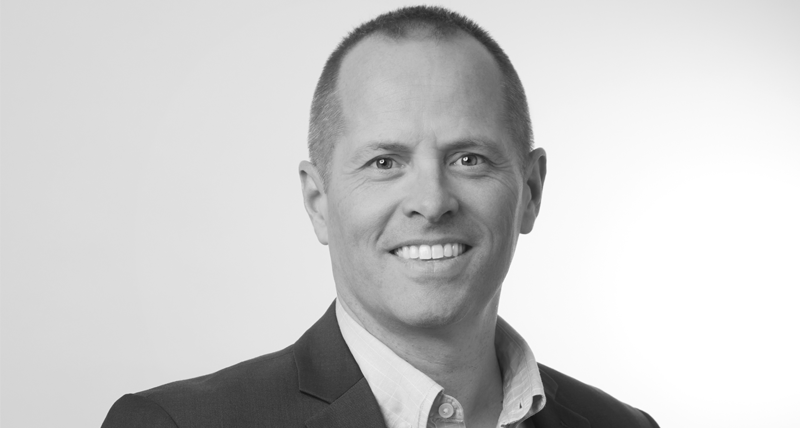 LAS VEGAS—For Hexagon, the road to autonomy lies off road.
Miguel Amor, chief strategy officer for Hexagon's Autonomy & Positioning division, said the markets the company expects to advance in autonomy the fastest are off-road markets like mining, agriculture, defense and construction.
"From our perspective, these four markets, they are clearly the leading markets in terms of adopting autonomy," he said in an interview during last week's HxGN Live. "For us, it's really because it's where autonomy can provide more return on investment immediately, but also because it's in a controlled environment."
The day after the interview, Hexagon announced its Mining and Autonomy & Positioning divisions are working together under the banner of Hexagon's Autonomous Solutions to advance the state of autonomy in the key industries Amor cited.
There are specific use cases within these markets that could transfer, Amor told Inside Unmanned Systems. An example is the automated "road train" the company is developing for a mining operation in Western Australia, which would automate ore hauling, removing the need for people in a dangerous industry where workers are hard to find.
"A road train, for example, can be applicable to the mining industry but can also apply to agriculture," Amor said. "Actually, there are customers that want to apply the same concept of the road train to the agriculture market, but instead of carrying minerals they want to carry grains, and so forth."
The industries can benefit from autonomy with improved efficiency and increased productivity, which in turn is more environmentally friendly. "Each of the industries, agriculture or mining, they have their own sustainability targets," Amor said. "To achieve their own sustainability targets, autonomy has to be a component."
Sensor Fusion
Positioning is the first building block of autonomy, followed closely by perception, Amor said; you need to know where you are to get where you want to go, but you also need to know what's around you. GNSS is the main provider of that, but in some of the industries where Hexagon is working, it's not always available.
"In an open-sky environment, GNSS is pretty straightforward, but when you are solving a GNSS-denied challenging environment, the perception actually helps the positioning, and vice versa," he said. "You need multiple technologies, working together, so fusion. Traditionally we were doing GNSS/INS, [but] to solve the positioning in a GNSS-denied environment, you need to start to add other sensors, so radar, or LiDAR, and we're integrating that in our sensor fusion."
Hexagon's Synchronized Position and Attitude Navigation (SPAN) technology combines GNSS and INS, but "now we are adding other sensors, we are doing prototypes and proof of concepts" and research white papers, he said.
The resulting processing is real time, edge technology, useful in locations where communications, and GNSS, may be nonexistent.
"For example, in road trains, if you are in the middle of the road in Australia, 100 kilometers from any other infrastructure, you need to solve the positioning in the computer in the vehicle," Amor said.
Autonomy isn't the only advance Hexagon is sharing between industries—another is safety. "Safety is one of our biggest areas of focus," Amor said. The company's technology in the automotive industry goes from advanced driver assistance features to full autonomy.
"We are applying the lessons we are getting from automotive to industries [where] they don't have a standard for safety in some specific areas for autonomy, but we can apply what we are learning from that," he said. "And safety, it's critical, not just from the software but the hardware perspective."
HxGN Live presented several use cases for autonomy, but Amor said he'd like to see more in coming years, with customers demonstrating increased return on investment from greater use of autonomy.
"Basically, an acceleration of the adoption rate," he said. "We are in the infancy and we know this is becoming a reality, that it works, but probably in the next year, the next second or third year, the adoption rate will accelerate, and we will be able to show many more use cases, customer stories."