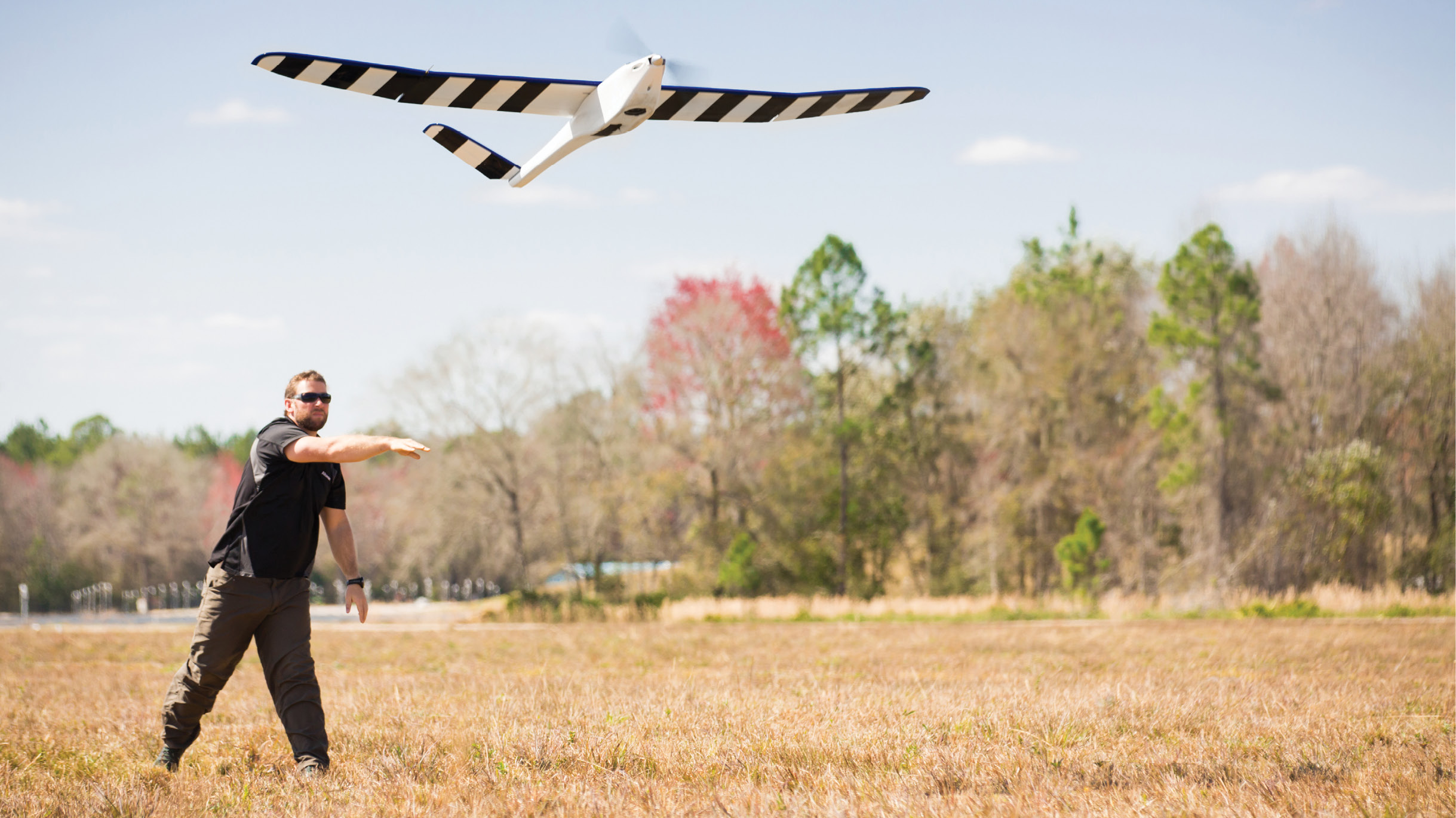 The wait is finally over. After years of wondering exactly what rules commercial drone operators will have to abide by, the industry finally got its answer. Released in June, the Part 107 rule applying to for-profit flights with drones weighing 55 pounds or less, including payload, takes effect in late August.
The rules provide operators of unmanned aircraft systems (UAS) with specific mandates while easing many of the restrictions that have made it difficult to operate UAS businesses in the U.S. Drone pilots won't need a pilot's license, they will be able to take a test for the necessary certification. The rules also make it easier to fly. Not only will most operators not need to obtain a Section 333 exemption, there'll be no need to go through the delay-prone and widely despised process to get a Certificate of Waiver or Authorization (COA) to fly some specific missions.
"We've been in limbo for a long time waiting for the rule," said Rose Mooney, executive director of the Mid-Atlantic Aviation Partnership at Virginia Tech, or MAAP. "The rule gives manufacturers and operators a path toward more extensive use, albeit limited to daylight operations and within visual line of sight. The new rule will open up opportunities in areas such as roof inspections, infrastructure inspections and real estate, allowing for business growth."
Overall, manufacturers, users and other industry players see the rules, collectively called Part 107, as significant progress.
"With part 107 we're able to take the infrastructure that we've been building of the flight service providers and data providers ad connect those into a network that easily enables data on demand on a much larger scale across the United States," said John Perry, the founder and CEO of Altavian.
But there are many who would like to see more, especially when it comes to flying beyond the visual line of sight of the pilot. Under Part 107 operators still need to apply for a Section 333 and prove the safety case for permission to perform such flights. Limitations remain as well on night flights and operations over populated areas.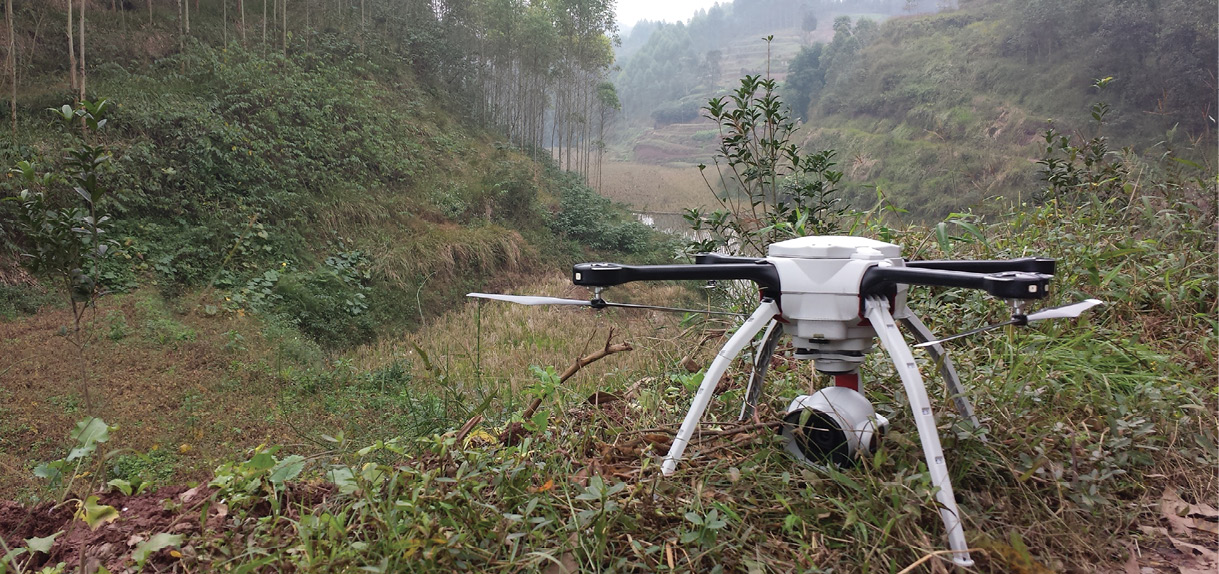 Even with the restraints, there are still opportunities to fly at night or beyond visual line of sight through the waiver process, though it's unclear exactly how the process will work and how many of these waivers will be granted, said David Proulx, vice president of product and marketing for Aeryon Labs. Regardless, the waivers represent the opportunity for more potential applications and even more growth.
"My biggest excitement is that all of the limitations, except for the weight, are waiverable," said Matt Scassero, director of the University of Maryland Unmanned Aircraft Systems Test Site and Associate Director for the Maryland Mid-Atlantic Aviation Partnership. "This allows us to push the limits on these rules so we can learn more to create the next set of rules. We can go faster and higher with the right safety case data and analysis. It allows us to do more."
Good for Business 
With the new rule comes a changed mentality, said Mesa County Sheriff's Office Quartermaster and unmanned aircraft program manager Ben Miller, who often talks with folks already in the UAS industry and those who want to be. Many people were waiting for the rules to come out before investing in this industry, which until now was rife with uncertainty. Because Part 107 takes some of the risk out of moving forward, Miller expects to see even more UAS businesses to start popping up.
"From my perspective what (107) does, at a high level, is it ensures that there's a commercial UAS industry in the United States," said Robert Blair, vice president of agriculture at Measure. Among the benefits, he said, is that it is no longer necessary to have a visual observer along during flights. "That reduces costs—that's huge."
Existing UAS manufacturers and service providers are expected to see demand climb, with microdrones sales director Chuck Dorgan already hearing from once hesitant customers who are ready to incorporate UAS into their businesses. They're interested in learning exactly what the new rules mean for them and how they can start using the technology. Dorgan's firm anticipated and acted on the potential opportunity; the German company merged with Avyon in May, expanding its North American operations in anticipation of the new rules and the potential to fly more in the U.S.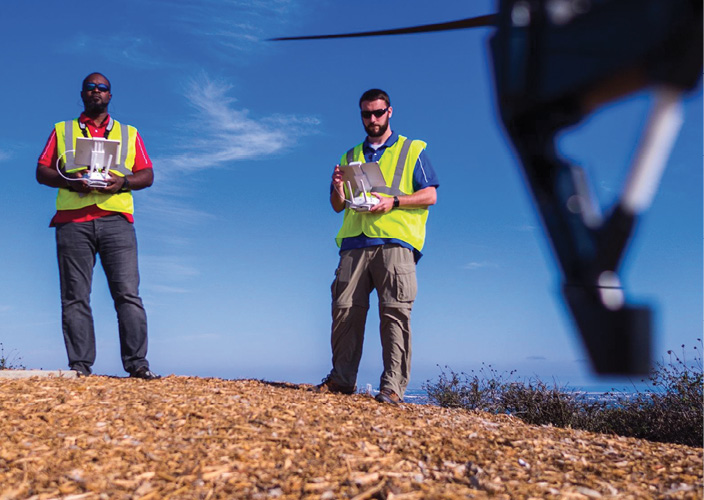 "The entire UAS industry benefits from this rule," Miller said. "The bottom line is, instead of having to go through a process to get permission to fly, I can look up the rule and I'm good to go. That's very different. It (the new rule) is disruptive and I don't think people realize that yet. The psychology of that is huge."
Industries the Rules Could Benefit Most 
Industries that want to deploy small UAS for data collection will benefit most from the Part 107 regulations, said William Janicki, a partner with the law firm Schnader Harrison Segal & Lewis. That includes mining, real estate, some agriculture applications and industries interested in infrastructure inspection such as utilities, wind farms and oil and gas.
Steve Eisenrauch, manager for Transmission Forestry & Line Services for Dominion Virginia Power, said that while most of the larger utility companies already fly UAS for inspection purposes, he sees the rules opening up new possibilities for smaller companies. The biggest reason? They won't have to find and hire a licensed pilot to fly the drone—a requirement that had proven to be challenging and costly.
Another benefit he sees, in this case for the utilities industry and others that deploy UAS for vertical infrastructure inspection, is the ability to fly around an existing structure above 400 feet if it stays within a 400-foot bubble around the structure. This enables them to fly around structures they wouldn't have been able to inspect in the past without a special permit, Eisenrauch said.
"One of the surprising provisions the FAA put in the rule was actually targeted at people doing vertical infrastructure inspections, so cell towers and other tall buildings," said Ian Smith, an account executive for DroneDeploy and an FAA commercial helicopter pilot. "If you have a structure that's 700 feet tall, you can operate up to 400 feet above the top of it, so 1,100 feet total above ground, as long as you stay within 400 feet of the building."
The new regulations also allow operations from a moving vehicle as long as the same person isn't in control of both the drone and the moving vehicle—which is huge for the agriculture industry, Smith said. This enables farmers to fly hundreds of acres without the UAS going beyond visual line of sight.
The Case for Beyond Visual Line of Sight 
Because Dominion Virginia Power already has a section 333 exemption, Eisenrauch said Part 107 doesn't really open up new applications for the company. The rule does get them one step closer to flying beyond visual line of sight, however, which would be a game changer for utilities and a variety of other industries.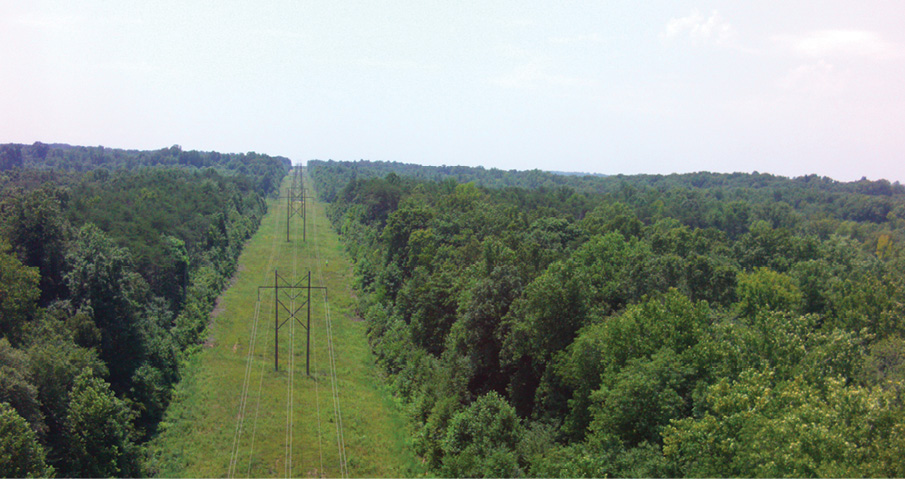 Power lines can be located in swamps, mountains or other areas that are difficult to reach, and the ability to fly UAS over extended distances would eliminate the need for crews to travel from structure to structure during inspection—saving time and money while also enhancing safety. Today, there are only two ways to fly between structures, Eisenrauch said. One is to use a daisy chain with an observer on the ground to keep the UAS in sight and the second is to fly a manned aircraft that can see the UAS and report back to the operator if it deviates from its path. Both are fairly expensive and time consuming.
Trying to fly beyond visual line of sight with these restrictions is cumbersome and not very practical, said Grant Leaverton, vice president and general manager for AAIR, a company that provides inspection services for a variety of industries using the Falcon 8 and the SteadiDrone Mavrik drones. But the regulations the FAA put in place are a start, he said. He would like to see the FAA continue to evaluate the regulations and learn more about how operators can safely fly beyond visual line of sight to effectively assess transmission lines, gas pipelines and other similar assets.
The beyond visual line of sight limitation also could hold the health care industry back, said Dr. Jeremy Tucker, Vice President Patient Safety and Regional Medical Director at MEP Health. Many health-related applications involve delivering blood, medication or other specimens, which typically happens beyond visual line of sight. So while there's plenty of opportunity in the health care industry, the current regulations still leave some uncertainty when it comes to flying these mission in the U.S.
And while operators can apply for waivers to ask for permission to fly beyond visual line of sight, many in the industry are interested to see just what that process will look like and how many waivers will be granted.
"I think that's one of the most intriguing parts of the rule," Proulx said. "It remains to be seen how the process will be carried out in practice and what level of risk mitigation operators will be required to present to satisfy the FAA. It's a really interesting concept and certainly opens the door to a lot of interesting things, but how operators take advantage of it and how the FAA responds will determine how impactful it really is."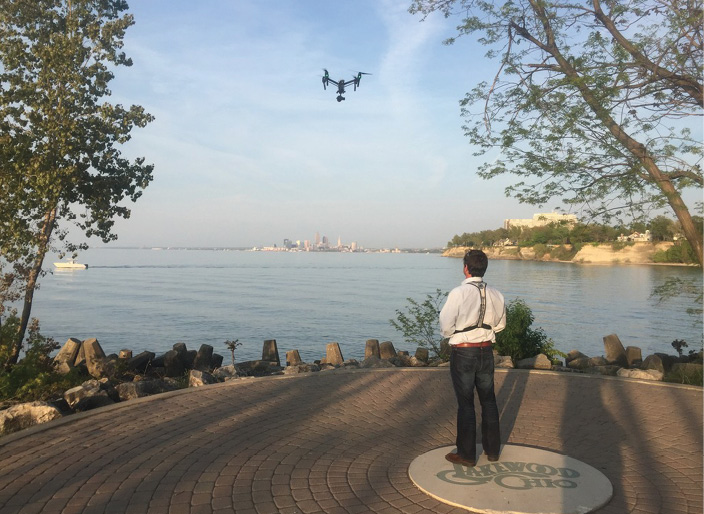 Pilot License Requirement 
Dropping the pilot license requirement is huge, Mooney said, and will open the door for wider adoption of UAS in a variety of industries, creating business opportunities for service providers and manufacturers.
Dorgan said the pilot license requirement has been holding up the entire industry and is the biggest, most positive impact the rules provide. Pretty much anybody can take the certification test now, and once they pass they can legally fly a UAS for commercial purposes, as long as they follow the rules.
Leaverton agrees, and said it's going to make it easier for companies like his to find and train qualified team members without having to search for licensed pilots.
"We can find talented people who have experience flying these types of aircraft. We can incorporate these folks into the team without worrying if they have a pilot's license or spending $10,000 to get one. They can get the certification and then we can train them up on our platforms," Leaverton said. "It opens up labor markets and gives flexibility to a larger pool of talent, leading to lower costs. Industrial and infrastructure inspection operations will see a benefit from both cost and safety aspects, which are huge drivers on the OEM side."
The Challenges
While Part 107 represents an important step in the UAS industry, there's still challenges to overcome and a long way yet to go before drones truly reach their full potential.
One challenge Eisenrauch sees is the increased demand the new regulations will bring. As more companies want to use drones, the already established manufacturers and service providers might struggle to maintain the same level of service and quality they're able to offer today. New companies will enter the market, but while they get up to speed current businesses will need to meet the demand—which could become overwhelming.
Thomas Bartlett, who owns Image in Flight, a company that primarily flies UAS for the construction industry, sees safety as another challenge. While most are excited about the FAA dropping the pilot license requirement, he's concerned if everyone with a drone can get a certificate to fly, it could lead to safety issues.
"It's so easy to fly now there's going to be a flood of people," Bartlett said. "Someone else's accident could put us all out of business. With this new freedom comes responsibility for every one of these operators."
Andy Von Stauffenberg, founder of VStar Systems, a company focused on developing UAS for military applications which also has interest in the commercial market, said it won't be long before insurance companies become more involved, adding another layer of complexity. Insurance companies will likely develop their own requirements, even stricter than the FAA's, that could hold some operators back. This might include requiring a specific amount of flight hours to perform certain tasks.
"Once we see more and more UAS come out and operate, the insurance companies are going to take a critical look and that will drive a lot more of the requirements," he said. "The insurance companies will have a big say on the minimums they want to see before they'll insure someone for a UAS. There's no way around it."
The Future 
The new rules for flying UAS commercially help UAS manufacturers as well as drone-centric service firms like AAIR, Image in Flight and Altavian, which is building a data-on-demand network based, initially, on the drone operators using its hardware platform and its Fetch data software.
Many potential customers interested in UAS are no longer in wait-and-see mode, and those who are still hesitant aren't being cautious because of restrictive regulations or a lack of clarity about what they can and cannot do. As more professionals see and understand the benefits UAS can provide, more of them will start looking to drones for safer, more cost effective operations, which will drive further innovation and help spur the industry forward.
As more innovations are made and users continue to become more proficient, a whole other world of opportunity and potential applications will open up. The industry is eager to fly beyond visual line of sight, and many hope that is addressed more specifically in the next set of rules. For now most seem happy with the guidance they finally have from the FAA and are looking forward to seeing this industry continue to grow.
"To make things a little broader and more robust we need to get to a point where we can fly heavier aircraft with bigger payloads. Imagination is the limit," Janicki said. "We're all expecting a round with more robust rules for heavier aircraft and different types of applications. The first round is a nice step but we still need further rulemaking to expand this industry."
Images courtesy of Measure.