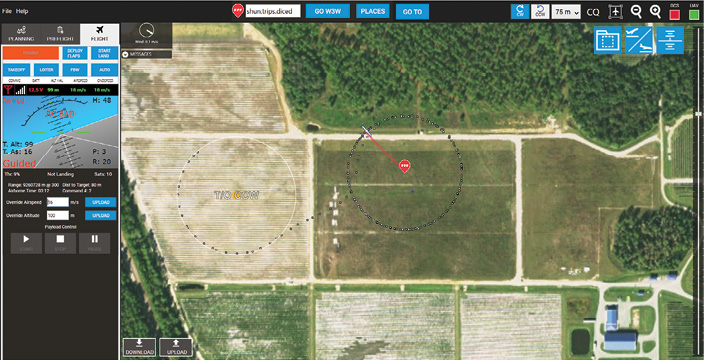 If drones offer the possibility of reaching the world's less accessible corners then what3words makes mapping, inspecting and delivering to those corners easier by giving them a user-friendly address.
Comprising a preset global grid of 3-meter-square sections and an app that gives users each section's simple-to-use moniker, what3words technology enables anyone with a cell phone to easily determine and share their address or the address of a meeting spot—even if that spot is somewhere on the beach or in the middle of a field. The app does not require street names or landmarks to guide users to a location—making it simple for drone-based service providers to find an offshore oilrig due for inspection or map a disaster zone where every familiar feature has been erased.
"what3words is an innovative way for people and operators to specify where in the world they need to send the drone," said John Perry, the founder and CEO of Altavian, a drone manufacturer that is partnering with what3words. "So it specifies the location using three distinct words, which can be used in both English and other local languages. It's very useful for being able to, for example, send a drone to a particular waypoint without having to use the digits of latitude and longitude, which are prone to error."
The advantages of being able to give a location in three easily understood words rather than a string of numbers is clear to anyone who has had to painstakingly repeat a phone number over a bad connection.
"Essentially it's a global location reference system," said Clare Jones, who manages what3words' global partnerships. "The idea is to take all the power of latitude and longitude coordinates—which are of course unique, but complex and prone to error—and make them human friendly."
Having his people get lost is what inspired Chris Sheldrick, what3words' cofounder and CEO, to look for a new approach to giving out addresses.
Sheldrick was running a global music business, Jones said, and often struggled to get his musicians, roadies and equipment to the performance venues. Supplying them with GPS coordinates didn't fix the problem because it was easy to get the numbers wrong—and, because they were numbers, it wasn't always immediately clear an error had been made.
Using words was the answer.
On the Grid
The London-based firm has divided the world into a grid of 57 trillion squares, assigning each 3 m x 3 m space a unique address made up of three words. The words, written collectively with periods in between, are selected to be familiar, easy to understand and unlikely to be confused (unlike the words piece and peace). The address token.ranch.rushed, for example, indicates the center of the Washington Monument in Washington, DC.
"The technique does seem to be more people friendly," said Dana Goward, president of the Resilient Navigation and Timing Foundation and an authority on navigation. "With the advent of technology you are no longer limited to a rigid string of numbers."
Users can find their address or the address of another location using the firm's website or its free app. The app is available in 10 different languages with versions in 215 more languages under development—and 'under development' is the right way to describe it.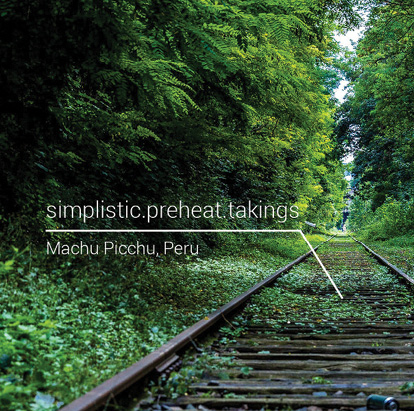 When a version of the app is introduced in a new language it is not just a translation, Jones explained. Not all words are translatable and, in some languages and regions, the more common words are going to be different. This is crucial, she said, because one of what3words' key characteristics is that the most familiar words in a language are incorporated into addresses in high-use urban areas.
"It's more likely that people are going to use common words like banana, apple, bowl, spoon," Jones said. "Those kinds of words, which are everyday words, will be put in urban areas where more people speak that language. So in the Swahili version of our app, for example, the more common words will be in cities in East Africa where Swahili is spoken."
what3words is being used in 170 countries—including in Mongolia where it has been adopted as an addressing system for the national postal service, Jones said. In Brazil the service is particularly popular in the crowded favelas surrounding Rio where many of the 11 million residents don't have addresses.
what3words can be used to both direct a drone to a place, say to image plants in a stunted corner of an otherwise thriving field, or to report results—such as the location of a spot along a remote rail line in possible need of repair.
One drone supplier is now studying whether it can enhance the maps in the what3words app with images taken by drones to help those living and working in refugee camps to find their way around.
Danoffice, IT, an information technology firm based in Denmark, works exclusively with nonprofits and the United Nations. While it focuses on turnkey information technology solutions it also offers a range of unmanned aircraft including two manufactured by its sister company, Sky-Watch. Danoffice has begun experimenting with using a drone to map a refugee camp and then integrate that map into the what3words app to create a navigation tool with updated images.
"You can get a satellite image that is taken by Google, by Bing or by another satellite and you can easily navigate around the cities we live," said Jacob Petersen, Danoffice's global sales manager for unmanned aircraft systems (UAS). "But if we go to a refugee camp…things change on a daily basis—the infrastructure changes very quickly. New satellite images are not always available."
The app can guide users from their current location to a new destination with both a map and verbal information. Moreover the 3 x 3 meter spaces are small enough to be especially helpful—showing where the front door is, for example, as opposed to just the location of a building.
Making a Delivery
A user-friendly address with that level of accuracy may be particularly helpful to drone delivery firms. Many delivery companies are currently focused on bringing small, high-value packages like medicine to isolated areas where recipients may not have a precise or permanent address or be able to give their GPS coordinates.
"The three-word address is 3 x 3 meters, so it is accurate enough for a drone delivery," Jones said, "and it's simple to communicate or to enter on a checkout page. Even if you think about making on-demand deliveries in other areas, like the middle of the park, a three-word address works everywhere."
The app is also freestanding—that is it does not need an Internet connection to work. An algorithm not a database generates the addresses, which makes it easier to integrate into equipment like a cellphone. Though the app is free to consumers, firms wishing to integrate what3words as, say, a delivery address option, pay what3words for use of their code.
The ability to operate without a Web connection makes what3words particularly useful in places like disaster areas, where Internet connectivity may not be available. In fact the United Nations has integrated what3words into UN-Asign, a free app that supports crowd sourcing of information during a humanitarian crisis.
"During a disaster you can't use street addresses," Jones told Inside Unmanned Systems, "the landscape may have completely shifted because there's been a flood or an earthquake or hurricane. So often the only option really is coordinates. If you're in the field and you are getting coordinates over a radio, over a phone—even people sharing locations on social media—coordinates are very complex to communicate and so difficult and error-prone to use in that context. So UN-Asign integrated us into their app so in any disaster zone, when taking a photograph to collect data, this photograph gets tagged with its three-word address—so everybody has a simple way to talk about location."
Florida-based Altavian provides professional-grade fixed-wing and rotary drones for data acquisition as well as a data system called Fetch. One application they are focused on is providing support during emergencies—and they have just begun introducing what3words.
"At this point we see the most applicability in developing parts of the world and, in particular, for unique humanitarian and natural disaster type response applications," Perry said, "(in) parts of the world where you don't already have a good map that shows you where you are, where you need to go, or where you don't have a GPS device readily available to provide those latitude longitude coordinates."
"The ability to very quickly and easily communicate what three words are needed is a real operational benefit," Perry said. "That part of it has been what's impressed us the most. We are just starting to learn what kind of applications this enables."