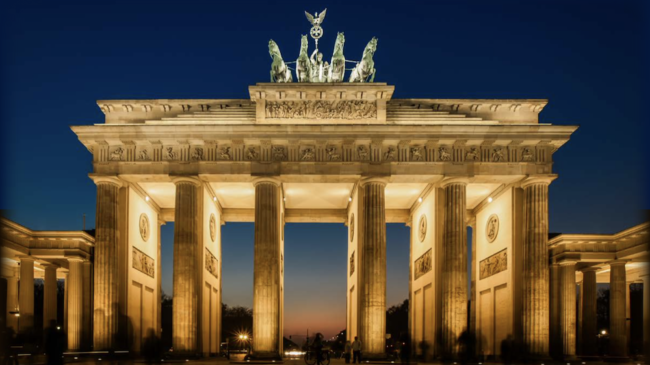 It's autumn in Berlin, and that means good food, good cheer and the best of times (the beer and the pork being highly recommended), and, this year, it also means InterGEO 2023 at the Messe. Coming to you live from the Berlin Messe is Autonomous Media, publisher of Inside Unmanned Systems, Inside GNSS and Inside Autonomous Vehicles.
Is your company making waves with its new unmanned and/or autonomous technologies? Are you ready to pitch your ideas and good work to the media? Come to the Autonomous Media booth, booth 127-58 in Hall 27 of InterGEO 2023, where a standing request for interviews (RFI) is now in effect. Meet the editors of Inside Unmanned Systems and Inside GNSS, and, while you're at it, pick up some of the latest and greatest issues of our magazines. They're all available for free. Hot topics covered in recent numbers include BVLOS operations and the growing demand for drone delivery services, new autonomous surveying and mapping technologies, and security- and defense-related application updates for unmanned systems.
InterGEO is, by all accounts, a highlight of the geomatics year. Make the latest edition in Berlin count for you and your company. Make yourself visible, make yourself known, or just come by and say hello. It's a great time of year, a great place, and a great occasion to meet, talk and spread the word, to spread your word, so don't miss it. That's booth 127-58 in Hall 27, Autonomous Media, on site now.