How companies can best implement drones into business operations.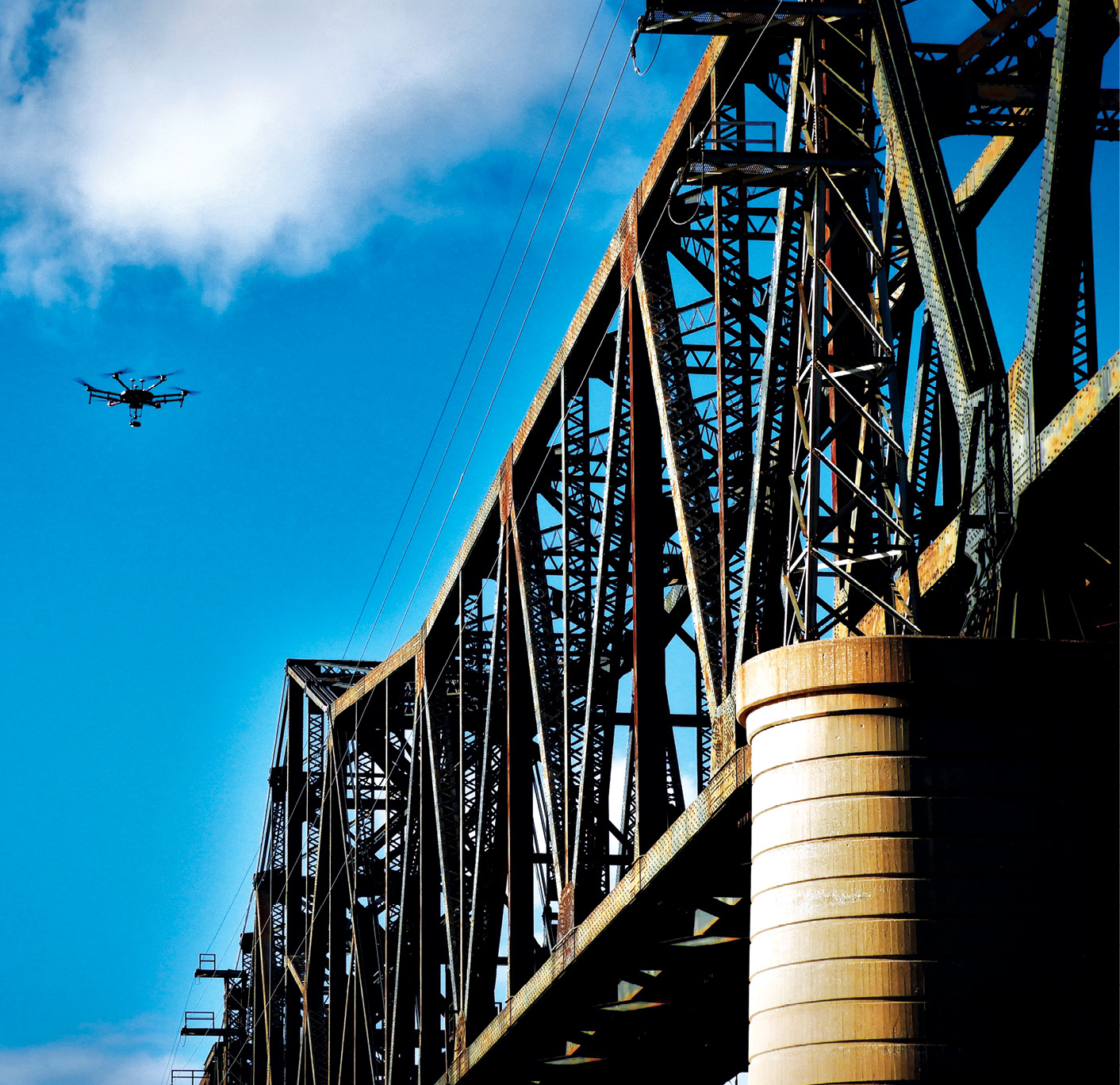 As the number of applications for unmanned aircraft systems (UAS) continues to grow across a spectrum of industries, business leaders who want to benefit from the technology must determine how to implement drones into their workflow—whether that means developing a program in-house, hiring service providers or using a mix of both.
Yes, there are plenty of potential benefits that come with integrating drones into a company's operations, but it's not as easy as tasking an employee who flies drones as a hobby with creating a program. To get the most out of UAS, leaders from various departments must work together to establish a solid business case for incorporating drones, as well as a plan for implementation. Creating that plan can be challenging, especially for businesses that have no experience with aviation.
There are benefits to both in-house programs and outsourcing, but it's often difficult to determine the best way to successfully implement this emerging technology into a business model. It usually comes down to how the company wants to use UAS and how often, said Ed Hine, vice president of operations, energy, for PrecisionHawk. PrecisionHawk recently acquired service provider HAZON Solutions, where Hine served as the chief operating officer.
"It really varies from company to company. Some companies want to focus on core competencies and outsourcing within those core competencies while others want to expand in breadth and use drones to cover routine work," Hine said. "The first things we ask companies we're working with is how they might use UAS, how much work there is to do, how much training would be required (for in-house pilots), how much burden they want to take on and what their peak demand is."
WHAT TO CONSIDER
There's certainly a lot to think about when determining which option is most advantageous to a company's bottom line, said Abby Speicher, CEO and co-founder of DARTdrones, a drone training and consulting company. For example, are there plans to scale the program to multiple pilots, or will one pilot flying a few times a month suffice? What hardware and software is necessary? How will the data be stored and processed? How difficult will the missions be?
"Consider the pilot skills required. The lower the skill requirement, the better it is to in-source," said Jesse Stepler, chief strategy officer for Measure, a company that provides drone services, drone management software, training and consulting. "Do you have people on staff who are capable of creating data products with aerial imagery and of planning out the capture of images for data product creation? If you have those folks in-house, the more likely you are to in-source your program. We also find the more expensive the hardware is, the more likely customers are to outsource."
Risk tolerance also plays a role in the decision, Stepler said. When flights must be performed in close proximity to people, in hazardous environments or close to sensitive infrastructure, it's usually better to use experienced drone service providers. Outsourcing also can be more attractive if the drone work is predictable. A company that needs to perform certain inspections once a month, for example, is probably more likely to outsource than first responders who need fast access to drones during emergencies.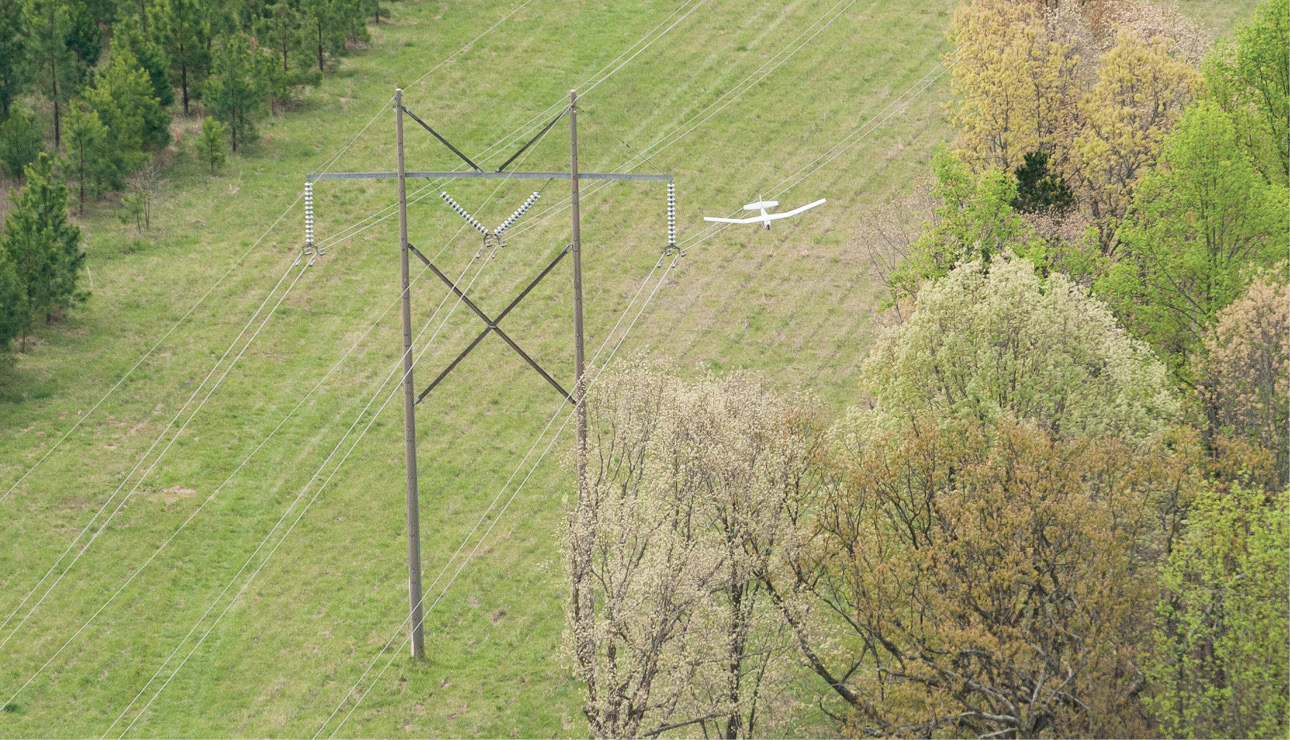 Companies that don't already have skilled pilots on their payroll will spend a lot of time training employees how to fly drones and process data if they decide to keep their program in-house, Hine said. Most would rather not do this, especially in verticals like the utility industry. The linemen who would be deploying the drones are already highly trained, making it difficult to expect them to learn another skill. Hiring licensed drone pilots is also an option, but most companies would prefer to add the efficiencies drones offer to their operations without bringing more people on board. These factors can make outsourcing an attractive option, especially for larger companies with assets that can benefit from drone inspections in multiple locations.
There isn't one right answer, Stepler said, which is why many of his customers use a mix of both in-house pilots and service providers.
"Most companies are a hybrid," Stepler said. "They have a number of trained pilots in-house and have a small list of drone service providers they work with depending on geographic availability, the complexity of the operation and the level of demand. Your pilot might be occupied so you need a local drone pilot to cover the gap, for example."
DEVELOPING AN IN-HOUSE PROGRAM
Most of the companies Speicher works with don't have an aviation unit or any idea how to start an in-house UAS program. Often, one employee who has an interest in drones is tasked with developing the program without any real direction. It can become a frustrating process, but consultants and industry experts can offer guidance.
When Stepler sits down with customers who want to develop in-house programs, he asks them what problems they're trying to solve, who their customers are, how they plan to use the data collected and what metric they plan to use to measure success. From there, they identify which departments should be involved, map out workflows and determine where drones can fit into existing processes. The main goal is to put together a plan that enables the company to add drones to their business model both safely and efficiently.
Before the program can take off, companies must put standard safety processes and procedures in place as well as develop a customized air operations manual, Stepler said. Standard operating procedures (SOPs) will help ensure everyone is trained properly on how to safely fly UAS.
The legal and management team should be involved in developing the SOP manual, which will include specifics, such as max wind speed, that make it clear when pilots can and cannot fly, Speicher said.
Developing standards also will help ensure there aren't any hiccups if the employee in charge of the drone program leaves the company, Speicher said.
"We teach our clients how to set policies for their pilots so they can scale and so they understand the regulations," she said. "It's also important to have a handbook. A manager will leave the company and then the whole program crashes because that one person didn't teach anyone what he was doing. The whole thing stalls out until they figure out who is taking over, then that person basically has to start from scratch."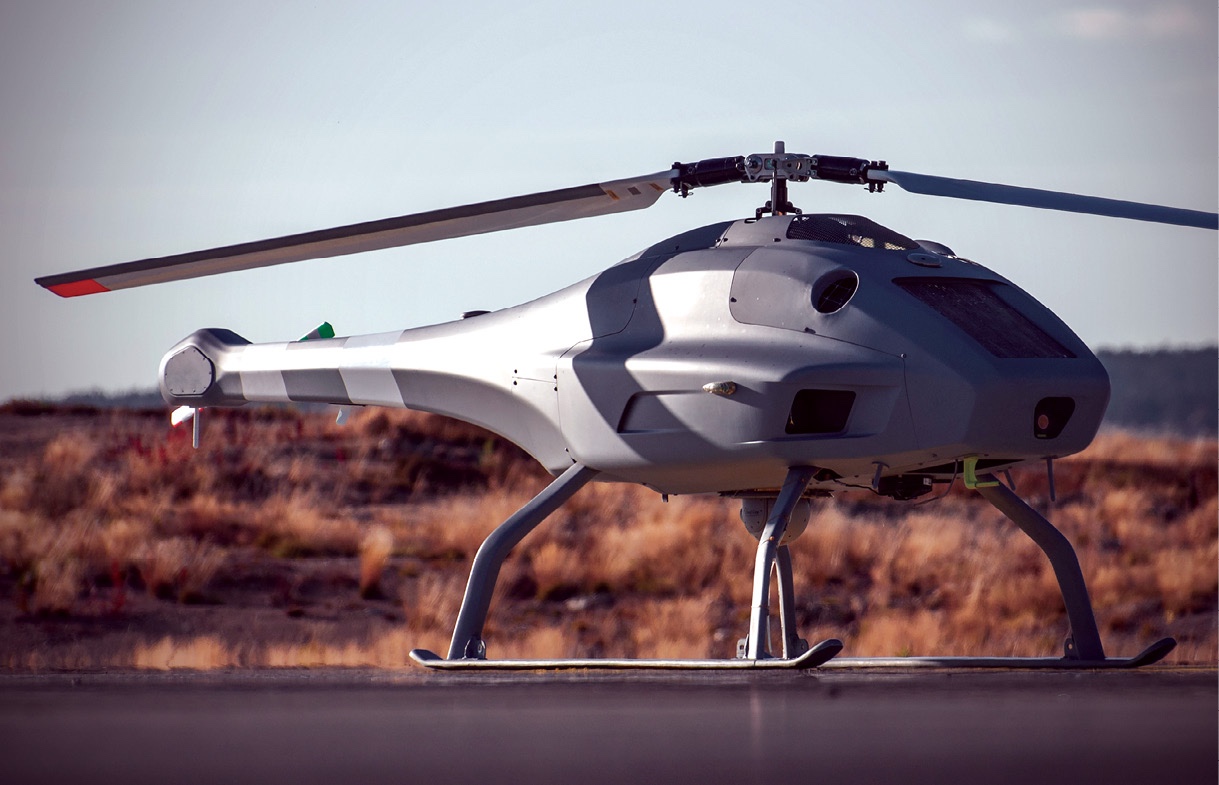 Once policies are in place, it's time to determine the type of system to invest in as well as the sensors needed to carry out the missions. Even companies keeping the program in-house should establish relationships with vendors for equipment and services, including maintenance and repair. Data engineering services that can turn information collected via drones into valuable assets and third party trainers also can be useful.
Insurance is another issue companies must consider when developing a drone program, Hine said. Most policies exclude UAS and aviation operations, so companies need to look into obtaining UAS specific insurance coverage before deploying drones in or near their facilities.
"Typically, you have to get a separate aviation insurance policy, not just your typical liability insurance, so that opens up a new can of worms that gets the legal team involved," Speicher said. "That slows things down. A lot of our clients don't realize how much the legal team will question and want to be involved. That's why it's best to get everyone in the same room from the beginning to think about what the ROI will be, what you're trying to prove with the program and what you'll need, including software, training, equipment and insurance."
Adding drones to a company's workflow often calls for a significant amount of change, so it's important to have the right people on board from the beginning, Hine said. Beyond the legal department, this includes the company's aviation unit (if there is one), the risk department and other key stakeholders. Identifying a UAS Center of Excellence to help guide the program is also beneficial for companies that plan to scale.
And of course, there has to be a business case. Proving drones can save time and money will get buy-in from key stakeholders and help companies build comprehensive programs with clear direction and goals, Speicher said.
"There is a ton of data that's produced by any successful drone program—both data captured via the sensors as well as data about the telemetry of the aircraft," Stepler said. "Who's operating what drones and where. Keeping track of that data is all part of integrating drones in the business processes to make sure you get real ROI on the drone program and that they're being operated safely with an acceptable level of risk."
Taking the time to plan on the front end will help avoid major headaches down the road, Stepler said, and the scenario where incorporating UAS becomes more of a hindrance than a benefit to a company's bottom line.
CONTRACTING WITH SERVICE PROVIDERS
Service providers are a great option for companies that don't want to take on the "huge burden of creating a program," Speicher said. Wading through the different providers can be a challenge though, and companies must ensure whoever they hire is Part 107 certified and has the expertise needed to perform the required missions.
DroneBase is one of the companies that provides data as a service, CEO and founder Dan Burton said. Through DroneBase, companies can get the data they need to make important decisions without buying hardware or training employees. Many of their customers have multiple assets in various locations and don't want to buy a fleet of drones to carry out missions. With services like what DroneBase offers, they can request a flight for a specific day and time. The data is sent directly to them via DroneBase's application programming interface (API) system once the flight is complete.
Organizations that work with service providers also have access to the latest and greatest drone technology, Burton said. They don't have to worry about storing, maintaining and repairing systems; they just put in a request for a flight when they're ready.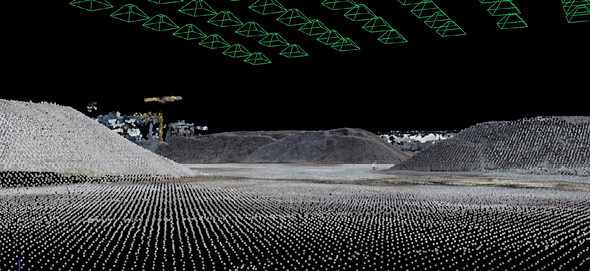 While there are many benefits to working with service providers, it's important to find a partner that's scalable, affordable and reliable, Burton said. Can they complete the job faster than you in a way that's return on investment (ROI) positive? Are their pilots Part 107 certified? Do they use high-quality hardware and sensors? Do pilots have experience flying industry-specific missions?
Stepler suggests putting a method in place to evaluate contractors as well as company-specific policies and procedures for them to follow.
"You don't want to dictate to the service provider how they operate, but you should audit how they operate," Hine said. "Audit SOPs, maintenance records, training records, policies and procedures. It's also important to document simple standards like if they're expected to have a hard hat on while flying. The typical bread and butter stuff should be written down."
Service providers also must be focused on safety, Stepler said. It's a good sign if a provider honestly says they won't perform a certain job because the risk profile is too great.
"The last thing you want is someone who pushes the envelope on safety and you end up with an injury or damaged infrastructure," he said. "I've seen it happen in the industry before because folks are desperate to get a job done. What you're looking for is a vendor who doesn't just deliver the data product, but who can do so in such a way that doesn't introduce unnecessary risk."
GET GUIDANCE
While drones can bring a variety of benefits to business operations, the thought of developing a program or even finding the right service provider can be overwhelming, especially for companies with no aviation background. Industry consultants can provide guidance and share their expertise, making the process a little less painful and the result more rewarding.
"There's definitely a state of confusion when companies are starting out," Speicher said. "They have to think about insurance, hardware and payloads and they're just overwhelmed. It takes time. People try to patch together a program that isn't fully baked and they end up having to circle back a lot and repeat some of the work. There's a process to getting a program set up. A lot of clients only have five hours a week to commit to the drone program and just haven't thought it through. This is a whole different department in the company that needs to have people dedicated to it."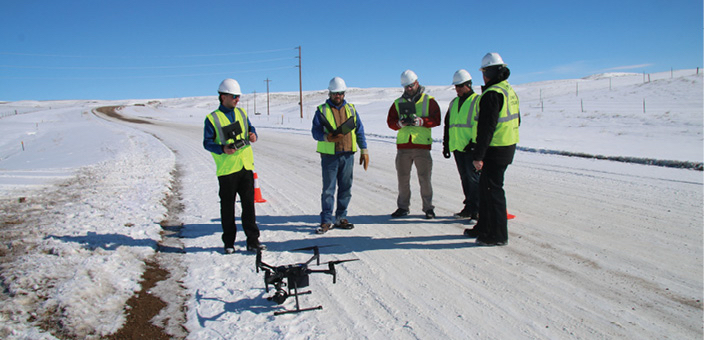 THE FUTURE
As the industry evolves, more companies are turning to a hybrid solution, which Hine expects to continue in the future. The equipment will become more sophisticated and easier to use, easing the training burden so more companies can turn to in-house pilots as part of the program.
"If you have a guy monitoring a pipeline, he can use a drone to look out ahead of himself a mile or more, but the same guy probably won't do an in-depth inspection of a pipeline with that drone," Hine said. "Most Fortune 500 companies will have a mix of full-time pilots and contractors. Finding the right balance is critical."