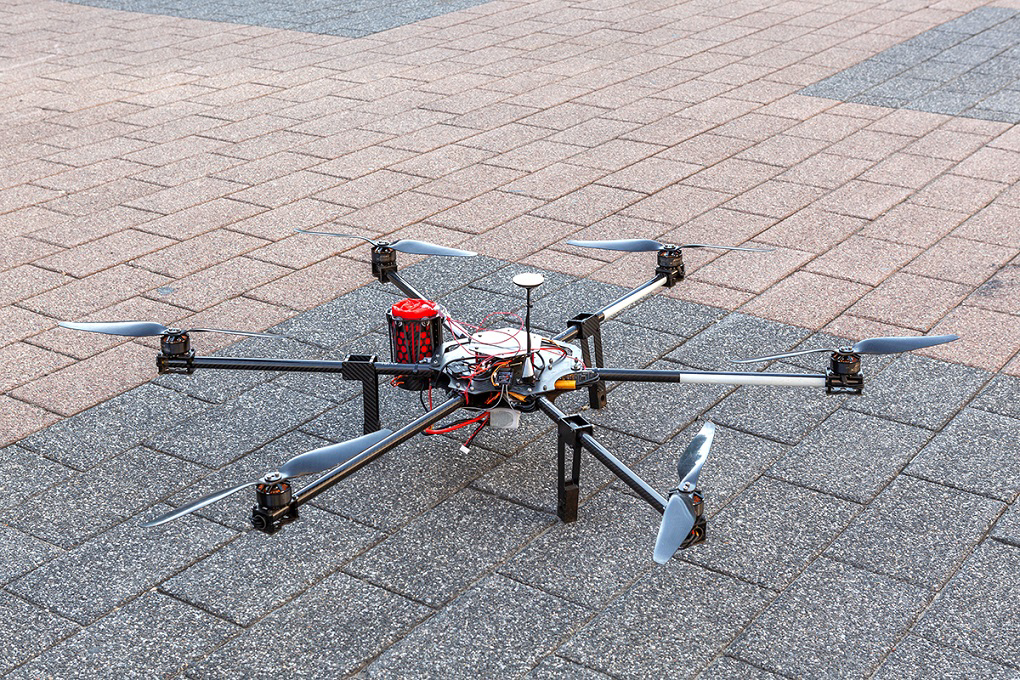 Today's industrial drones, along with their payloads and onboard systems, can represent a substantial investment for users. A crashing drone can literally mean the end of a small service provider, not to mention the very real damage it can do to people and property on the ground.
Austria's Drone Rescue Systems GmbH has developed a reliable and autonomous crash detection and mitigation system that can operate beyond visual line of sight (BVLOS). The DRS-M600 is an intelligent parachute-based rescue system made to fit the DJI M600 drone.
"DJI drones are employed in many commercial and industrial applications," said Andreas Ploier, CEO and co-founder of Drone Rescue Systems. "So it was a natural choice to develop our first parachute system specifically for the M600 model."
The DRS parachute system is equipped with sophisticated electronics and intelligence, and does not rely on a pilot or operator to trigger the parachute. Instead, it triggers itself, autonomously, ejecting and unfurling in a fraction of a second when it senses a crash is imminent. Thanks to its unique "Mount and Fly" function, the DRS-M600 is immediately operational upon installation, with all flight movements recorded and saved.
The parachute system is completely independent, so it will deploy even in cases of total drone failure. The parachute fits inside a small carbon cage, and miniaturized electronics mean the entire system weighs only 420 grams.
Florian Schildein is Managing Partner at Butter and Salt Tech Marketing GmbH, the company that is helping Drone Rescue Systems market the new system. Schildein told Inside Unmanned Systemsthat the parachute's trigger mechanism is a crucial feature. Unlike competing parachute systems, there is no explosive element. Instead, the parachute is shot out of the cage by a tough elastic band. Consequently, the system is not subject to hazardous goods regulations and can be carried freely and safely on passenger aircraft.
Schildein said the DRS-M600 enables safe drone operations even over crowded areas. The parachute design is rectangular and therefore particularly pendulum and wind stable.
Ploier also said the increased safety level is likely to mean lower insurance premiums. And according to new European drone regulations, the parachute safety system should make it easier to obtain flight permits and licenses.
"Since the system's introduction at the InterGEO conference last October [2018]," Schildein said, "Drone Rescue Systems has been receiving constant inquiries. The parachute system is on the market since November."