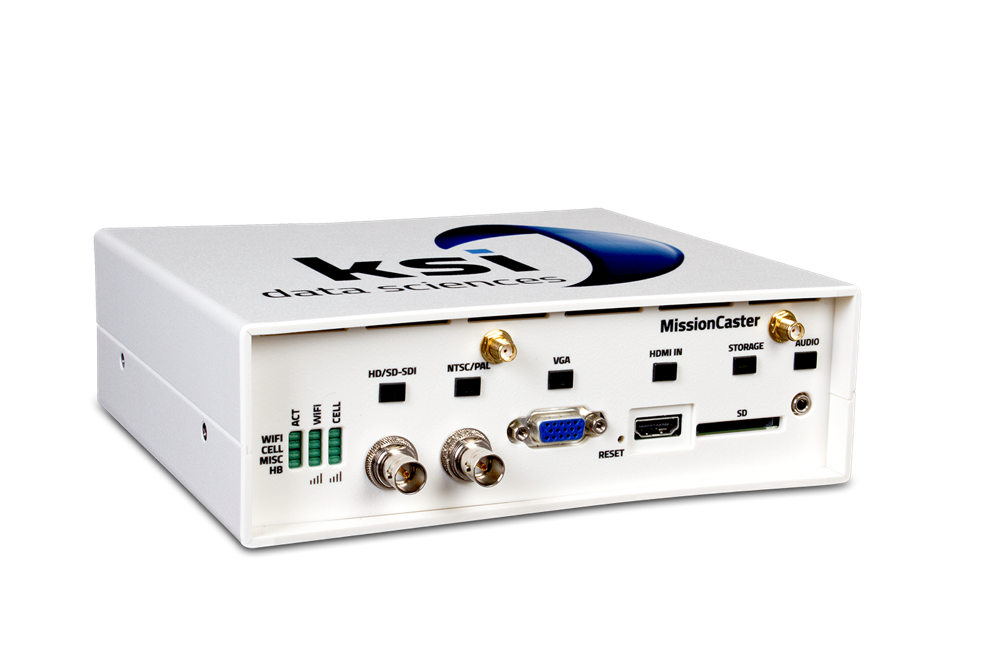 KSI Data Sciences plans to release a video and data solution for commercial drones and other robotic platforms in early May.
MissionCaster HD and its cloud service MissionCaster.tv will allow users to securely transmit live, full HD video and data from drone and robotic platforms via the Internet, according to a news release. The solution reportedly offers mobility, less than a second of latency, LTE integration and has the ability to work with any drone to deliver real-time video and data.
MissionCaster HD can accept up to two simultaneous inputs and comes with 512 GB of local storage, according to the release.
The service integrates with Amazon Web Services, Verizon Cloud or any other cloud infrastructure, making it scalable from one to 1,000 users, according to the release. It accepts all GPS and payload data and delivers it via a standard MISP compliant format. An integrated audio channel makes real-time two-way voice communication between the operator and selected remote viewers possible. The external Web service interfaces allow for integration into map tools. Missions are archived and searchable.
For more information visit KSIdatasciences.com or visit the company's booth at the upcoming AUVSI meeting in Atlanta.