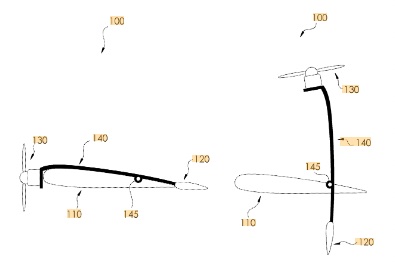 HAMPTON Va.—Advanced Aircraft Co., which develops and manufactures electric propulsion tilt-wing and multi-rotor uncrewed aircraft vehicles, announced NASA awarded it a contract to design and build tilt-wing prototype uncrewed aerial vehicles to agency specifications.
"Advanced Aircraft Company is proud and humbled to design and build tilt-wing prototypes for the National Aeronautics and Space Administration," said Paul Allen, CEO of AAC. "This contract further solidifies AAC as the global leader in tilt-wing configuration uncrewed aircraft."
AAC pushes the boundaries with innovative new approaches to fuselage, propulsion, and aerodynamic designs for next-generation UAVs. To exceed NASA's technical requirements for this project, AAC will develop a unique aero-activated tilt wing configuration that removes the weight and complexity of a mechanically actuated tilt wing aircraft for increased reliability and payload capacity. The aircraft fuselage and wing bodies will incorporate 3D printed materials and aluminum alloys for low weight, high strength and durability while also enabling rapid prototyping and limited scale manufacturing.
"Aero-activated tilt-wing configurations offer benefits over conventional configurations, but also introduce significant design challenges," said Bill Fredericks, founder and CTO of AAC. "Careful design of the center of mass location of the wing body, aerodynamic center of the wing body, and attachment points to the fuselage are critical for establishing a stable equilibrium point to ensure safe and reliable operation."