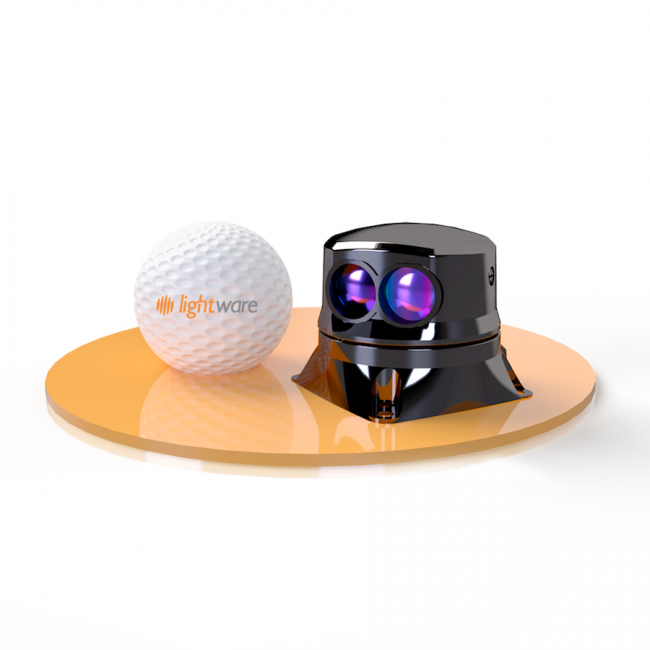 LightWare LiDAR recently launched the SF45 microLiDAR, a small, light, scanning LiDAR sensor.
The sensor gives drones and other autonomous vehicles "eyes," enabling them to safely complete their missions, according to a news release.
"The SF45 democratizes machine perception, bringing vision, safety and practicality to even the smallest unmanned systems," CEO Philip Constantine said, according to the release. "Autonomous machines don't have 3D depth perception, so they can't make sense of unexpected features. Our sensors give them eyes that can even see around corners."
The SF45 weighs about 59 grams and measures 51mm x 48mm x 44mm. Its data is processed on-board, so no dedicated processors are required, saving costs and power. It can be mounted with a vertical or horizontal field of vision ranging from 0.2m to 50m, adjustable from a few degrees up to 320°. It can navigate and detect obstacles in real-time, reducing the possibility of accidents.
"These sensors enable futuristic technology to function in the real world, putting drones and other autonomous machines on a whole new level where they become more useful here and now," Constantine said, according to the release. "They've really proven their worth in a world dominated by COVID, enabling the delivery of vaccines and medical supplies to places that are otherwise inaccessible."