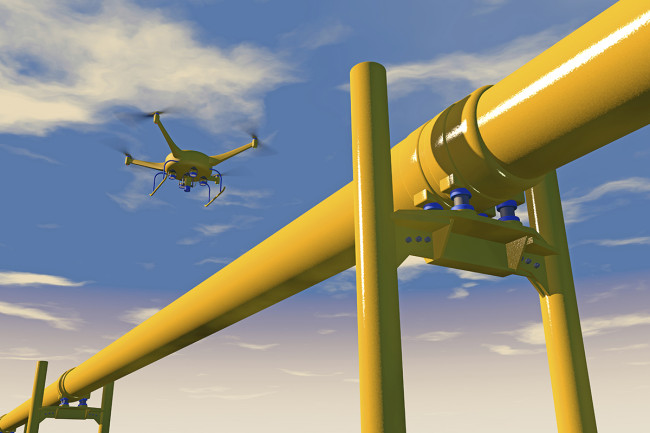 Earlier this month, the Lone Star UAS Center of Excellence and Innovation Texas A&M University-Corpus Christi became the first FAA UAS test site to use a new situational awareness tool in flight.
The team used Harris Corporation's Symphony® RangeVue,™ which is the first airspace situational awareness tool designed specifically for UASs test range operations, according to a news release. The tool is designed to provide UAS personnel and operators with situational awareness that's comparable to general aviation pilots.
The flights were managed across multiple locations, according to the news release. RangeVue was deployed at the Mission Control Center in Corpus Christi and well as the Laguna Test Range at Charles R. Johnson Airport in Port Mansfield. To enhance airspace safety, Geo-fencing along with airspace situational awareness tools were used to alert operators when non-test aircraft were nearby.
"Our test-site mission, first and foremost, is to operate safely," said Jerry Hendrix, Chief Engineer for the Lone Star UAS Center, according to the release. "That entails our having redundant ways to monitor air traffic within our test ranges and execute procedures for de-conflicting our unmanned aircraft from other aircraft. We are finding that the Harris system is an effective solution providing a comprehensive level of safety in our authorized airspace."
For more information on Symphony RangeVue, visit exelisinc.com/symphonyrangevue.