CyArk uses drones and GNSS to tell heritage stories, and that includes monitoring climate change.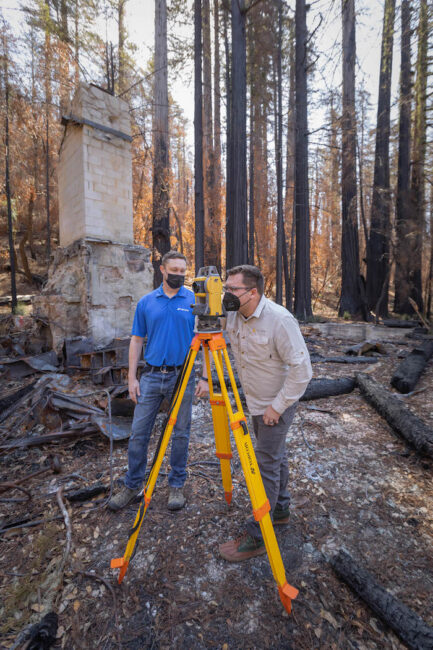 The California nonprofit CyArk uses drones, LiDAR and GNSS equipment to 3D scan and model cultural heritage sites to help tell their stories. Increasingly, that mission means recording the effects of climate change.
The company has flown over sites as varied as the mysterious stone heads on Rapa Nui (Easter Island), the pyramids at Chichen Itza, the Tower of London, ancient Corinth, the Sydney Opera House and Mount Rushmore.
CyArk has been around since 2003, CEO John Ristevski told Inside Unmanned Systems. Ristevski worked at the company when it first started, left for a dozen years to pursue other work and then returned in 2016 to become CEO and chairman.
CyArk was an early pioneer in using LiDAR, which made it exciting in the beginning because it was new technology, Ristevski said. "Now, the opportunities are even more exciting" because of the rise in computing power. "There's so much more potential for what you can do with the data. You can actually solve problems with it now."
Recently, the company flew over and through Big Basin Redwood State Park, just north of Santa Cruz, California, and south of the company's Oakland headquarters.
"This was a post-fire documentation to tell the story of the impact of the CZU fire on the park and some of the structures," he said. "The ultimate goal was to publish a set of stories to tell the story of climate change, and the park in particular—how the park was impacted and how it's recovering as well."
The massive 2020 CZU Lightning Complex Fire burned 97% of the state's oldest park, destroying or damaging all of the facilities, although the famous Redwoods survived, according to The Mercury News.
Recent droughts have left the state dry, Ristevski said, and global warming produces more, and bigger, fires. "In these really dry summers and falls, you get these devastating fires, unprecedented in magnitude and ferocity," he said. "Everyone in California is feeling the effects of this in the last five years in particular."
The California park system and Google Arts & Culture, which hosts online artwork and artifacts from museums and cultural institutions around the world, wanted to tell the story of climate change and its effect on the forest.
"We've done other climate-related stories, but this was unique in that it was a natural landscape," Ristevski said. "We usually focus more on the built environment."
CyArk has captured scans of Rapa Nui to see how the giant Moai statues are affected by erosion. The company has completed similar scans in Bangladesh to see the effects of rising sea levels and salinity; at Edinburgh Castle in Scotland to monitor the effects of increased rainfall; and at Kilwa Kisiwani in Tanzania, a UNESCO World Heritage site where mangrove losses and rising sea levels are affecting the structures there.
"We often look at places that are under threat," Ristevski said. "So, 3D can help with conservation for the storytelling aspect. I think today there's no bigger threat than climate change to cultural heritage."
CyArk doesn't just conduct surveys, it teaches other organizations to do so as well, providing photogrammetric kits and virtual training to help them capture their own stories. "At least a third of our projects are virtual training based," Ristevski said.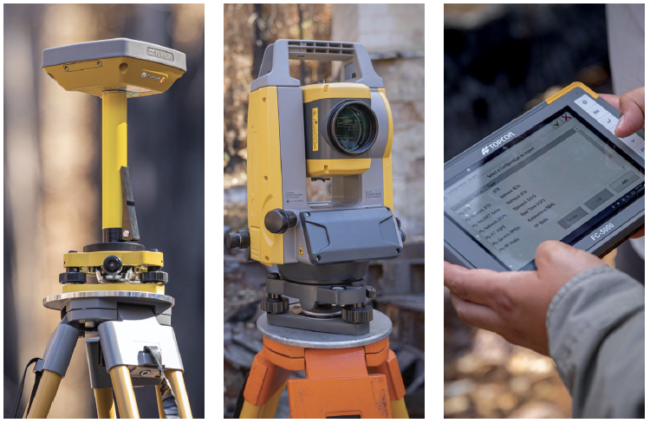 AERIAL AND GROUND
For site visits, a two- to three-person crew captures the data using a combination of LiDAR, photogrammetry, both aerial and terrestrial, with DSLR cameras handling the terrestrial component and drones handling the aerial. The LiDAR capture is all done from the ground.
The company uses DJI off-the-shelf quadrotor drones and a fixed-wing UAS from senseFly for large-scale data capture. RealityCapture software brings in LiDAR and photogrammetry data. Topcon Positioning Group is the GNSS and control network partner, providing GNSS receivers, robotic total stations, field controllers, MAGNET software and a subscription to its Topnet Live real-time GNSS reference network.
Topcon has worked with CyArk since as far back as 2012 but announced a more extensive partnership in the spring of 2021, with the work at Big Basin Redwood State Park one of the first projects carried out with the new Topcon systems.
Having precise measurements is key to understanding climate change, Ristevski said. "It's critical. You might be talking centimeters of erosion. To understand that magnitude, you need precise and accurate georeferencing…that slow change is what people want to know and understand."
Topcon's Jim Copley, the company's senior manager for professional services, assisted the CyArk crew with setting up for the Big Basin operation, which was later post-processed in the company's MAGNET office software to include positioning corrections from reference stations. "What our equipment was capable of doing was taking all of that information [CyArk's LiDAR and photogrammetry] and putting it in the real world" with the very precise 3D models, Copley said.
"I would say it's unique," he said. "The story aspects, the digital capture, using technology to capture an area…these guys are great to work with."
Topcon has done additional work with CyArk since the Big Basin project, mapping flooding in Africa, Copley said.
CyArk posts its stories on Google Arts & Culture and its own website, CyArk.org, where visitors can interact with 3D scans, watch videos and take a guided tour using Tapestry software, which incorporates scans and explanatory clips from guides.
Ristevski said the stories his company tells are more and more about how climate is "creeping up" on the world's heritage sites, many of which are not designed to withstand such change.
"It's a bigger and bigger part of our work," he said.
Photos courtesy of CyArk.