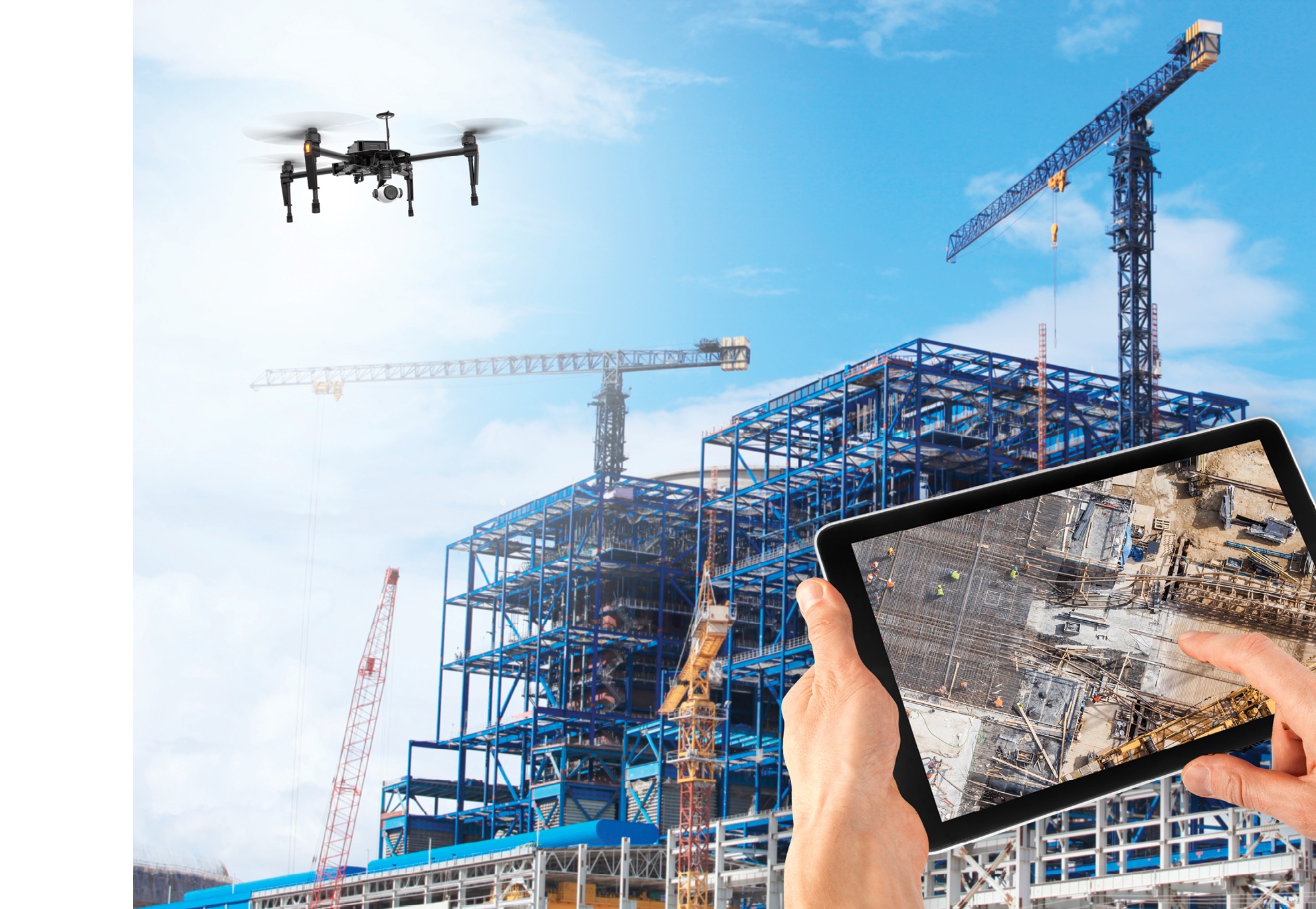 The average drone can fly for roughly 30 minutes before its battery drains. Still, in that time, the vehicle can easily rack up 20 to 30 gigabytes of photos alone. Drone companies now often find it key to help clients make the most of the mountains of data their machines collect from infrastructure projects. The resulting insights could make or break their customers.
Construction projects may welcome the help that drones can provide. According to management consulting firm McKinsey, global "construction-sector labor-productivity growth has averaged 1 percent a year over the past two decades," and was flat in most advanced economies.
Contrasted with a growth of 2.8 percent for the world economy and 3.6 percent for manufacturing, this clearly indicates the overall construction sector is underperforming. In the U.S. alone, "the productivity of construction remains stuck at the same level as 80 years ago," with current measurements finding a consistent decline since the late 1960s.
"The construction industry operates on razor-thin margins of 2 to 4 percent," said Suzanne EL-Moursi, general manager of construction and facilities management at PrecisionHawk in Raleigh, North Carolina. "Traditionally, it has not adopted every generation of tech, since there are not enough margins for them to be first adopters and innovators. …Drones can help the industry get much-needed efficiency, to get on time and on budget, to increase safety, to minimize revenue and margin leakages."
Drones can provide multiple benefits at infrastructure sites. Awareness of what is going on down to almost the centimeter can improve safety, catch mistakes before they become liabilities and save money by using time and resources better, said Jackie Guilbault, director of marketing at Skycatch, in San Francisco.
"If you look at surveys done five years ago and even today, it would take two weeks to gather 500 points of data, and you would give a report within a week or two," EL-Moursi said. "A drone can get about 2 million points in about 30 minutes, and give a report in 48 hours."
Renewable energy is a key target for drones when it comes to infrastructure projects.
"More than half of the new energy deployed right now in the world today is solar," said Mike Winn, founder and CEO of DroneDeploy, in San Francisco. "That is a hell of a lot of solar panels, huge sites each hundreds of acres large, with millions of solar panels. Instead of having three people inspecting these panels to survey the progress of the construction on a solar site—someone who counts the panels, someone to check the counter and a person to check the check—you can have a drone make a map, automatically identify every solar panel and count them. We are talking orders of magnitude faster."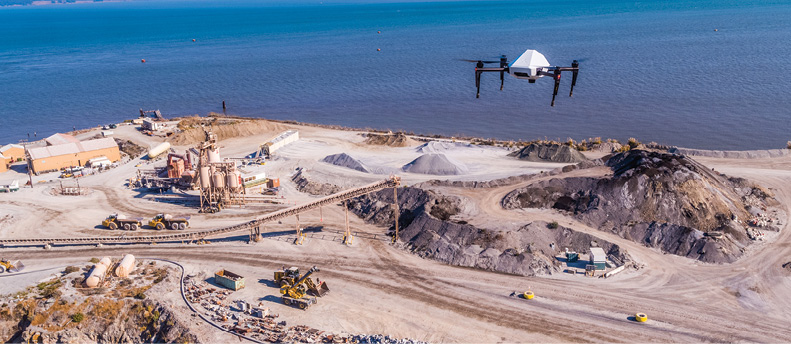 ACCURACY FIRST
The primary concern when managing drone data is ensuring the right level of accuracy is reached.
"A higher-level executive likely would need just a quick and dirty project—they do not need high accuracy, but still want to see how a construction site is progressing for quick decision-making," said Burton Putrah, vice president of data engineering at Measure in Washington, D.C. In contrast, "you might have a very detailed point cloud for a drafter at a large construction company who has to put together detailed floor plans and hand them off to an operations and management client after construction is done. There, you might want the data to sync with CAD [computer-aided design] plans, a data product used for the lifespan of a building."
A common strategy for increasing the accuracy of drone surveying data involves ground control points, which are physically marked locations with fixed positions and highly accurate GPS coordinates. Software can now automatically detect ground control points in drone images, "which saves hours for our customers and prevents human errors," Guilbault said.
However, drawbacks exist. "As early as 2015, we saw that our customers could not afford to scale the use of ground control points to more than a few job sites, and also were spending large sums on labor to place and maintain ground control points, as well as mistakes made with them—bad surveying, incorrect tagging, and so on," Guilbault added.
Two alternatives now exist for highly accurate drone surveying without ground control points: real-time kinematic (RTK) and post-processed kinematic (PPK) positioning. Both rely on a base station, and both end up comparing GPS data from the drone and the base station to enhance the drone's accuracy. RTK provides real-time corrections to position data as the drone is surveying a site, while PPK does so after the drone has captured and uploaded its data.
"We built the world's first quadcopter PPK solution to eliminate the need for ground control points," Guilbault said. Even without them, Skycatch noted it consistently gets accuracy down to less than five centimeters and even to two centimeters. Although Skycatch still supports the use of ground control points, "the majority of our customers have switched to PPK and not gone back," Guilbault said.
However, "RTK and PPK drones have not yet reached mass adoption," EL-Moursi said. "The price point is currently very steep."
Pilot training is vital to capturing accurate, useful data. "There are a lot of unskilled pilots out there; taking videos of a wedding or a kid's birthday is not the equivalent of mapping," EL-Moursi said. "We conduct boot camps for pilots and then have them in field training for two to three weeks to make sure they have what it takes for specific missions, and the dos and don'ts of specific mission type—you would not want to send a pilot used to renewable energy inspection for a construction site."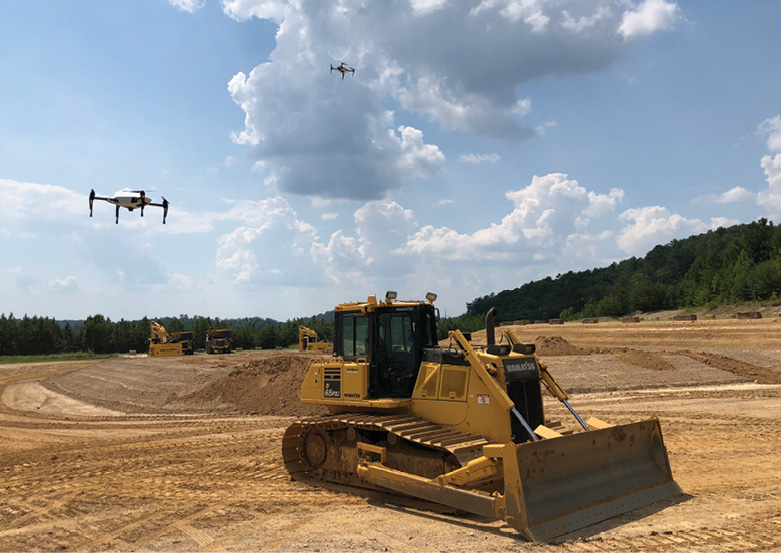 ANALYZING THE DATA
Once drone companies stitch images together into a map, customers usually carry out much of the analysis themselves by eye, such as judging if a good amount of gravel, sand and dirt was moved on a given day.
"We find that our customers can extract a lot of insight from just getting a picture," DroneDeploy's Winn said. "A photo is worth a thousand words, so what is a 3-D model worth?"
For example, when looking at how much earth got moved at a site, customers "essentially just look at the picture; it's a qualitative assessment, not really a complex algorithm," EL-Moursi said. "We do give visual reports in green and red, with areas that are green having excess dirt and red areas having less dirt that need to get filled."
To help customers analyze their data more finely, Measure has experts in architecture, engineering and construction on staff. "We can have our experts put in estimated drawings of how many solar panels can fit on a roof, and point out which trees need to be cut down to keep solar panels free of shade at all times," Putrah said.
Measure also works with experts such as electricity company AES Corporation in Arlington, Virginia. "For instance, we have contracted out wind turbine experts from AES; we are inspecting 2,000 to 3,000 wind turbines a year," Putrah said. "With solar, we have contracted experts that are helpful for recognizing damage that can accumulate over years."
One new way drone companies can help customers visualize the progress on a construction site is through augmented reality, with people wearing goggles that overlay digital images over reality. "For instance, on the 49th floor of a site, we can marry the digital model that clients have of the site with the 'digital twin' that drones have captured in the latest day's work," EL-Moursi said. "If the client looks at the east-facing wall, they would look at a picture of what a window fixture placed there would show."
Ideally, customers would receive drone survey data as soon as possible, but the remote location of many sites and the huge amount of data they usually gather can make this challenging. "We often do not have reliable internet in the field, so we have pilots sending data in hotel rooms or in Starbucks cafes—no public Wi-Fi will withstand the volume of information involved," EL-Moursi said. "The fact that connectivity is often not able to handle these data file sizes means it can take customers a couple hours to a couple of days to get results. We do give pilots independent internet hotspots, especially if the site is 40 to 60 miles away from the nearest hotspot in a city center."
To furnish a simple orthomosaic, a point cloud on a small site, or inspection photos from the outside of a building, "we can get it in 24 hours or less," Putrah said. "Some companies have an automated solution for producing an orthomosaic in 45 minutes or less." However, something more complex "can take up to 10 business days or so, if it, say, requires analysis involving CAD drawings," Putrah added.
Skycatch uses a base station that can process drone data and generate 2-D maps and 3-D point clouds, which customers can wirelessly access directly in the field. "When you're out in the middle of nowhere, like some of our mining customers, this feature is extremely useful," Guilbault said. "We typically recommend doing more, smaller flights, as the faster data turnaround tends to become more usable and have the best outcome for the project and business."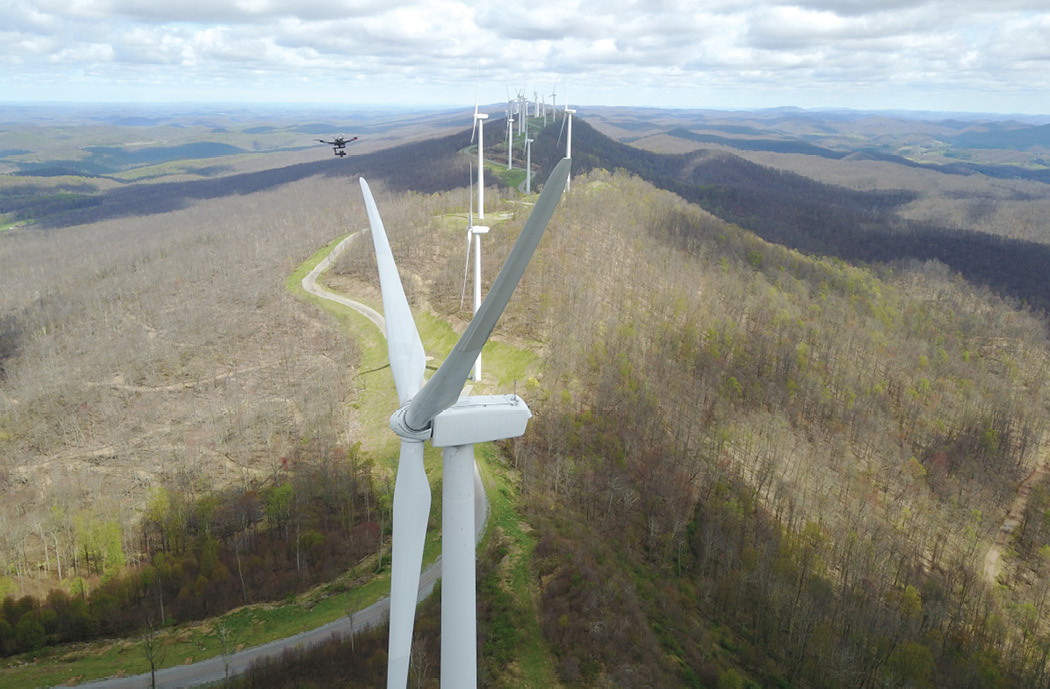 CHALLENGES WITH DATA MANAGEMENT
There are lots of challenges with drone data "that are not necessarily apparent at first glance, that one only recognizes with experience of what works and does not—what altitudes are best to take photos from, how cloud cover can come and go to affect lighting conditions, how vegetation on the ground can affect how photogrammetry software stitches pictures together, whether or not a road surface has a reflection of oil that can cause issues in recognizing a solid surface," Putrah said.
Given these challenges, a common strategy is to both manually review the data and run images through software processing "to make sure that clients get data free of errors or gaps," Putrah said.
Drone companies also spend a great deal of effort making sure the data their machines gather can get exported to whatever programs their customers want. "One of the key features we offer is about 60 integrations with the existing software tools that construction companies use," Winn said. "It is challenging building software that way—some of these products have specific file formats and specific ways to get data into them, and you want to carry this export out seamlessly and automatically."
To help customers make the most out of drones, Skycatch provides on-site training as well as 24-7 support, especially keeping an eye out for clients new to such technology.
"Additionally, we've invested heavily in the design of our software so that user errors or lack of knowledge is highlighted early, enabling our customers to get help right away and prevent wasting time with mistakes," Guilbault said. For example, before users upload their images for processing to create 2-D and 3-D survey maps, Skycatch validates these images to make sure they are all geotagged and in the correct file format.
THE FUTURE IS ARTIFICIAL INTELLIGENCE
When it comes to helping customers glean insights from drone surveying, the future is using artificial intelligence (AI) and machine learning techniques to recognize patterns in data. "You want AI to pull off insights automatically, to track and highlight when a project is not on track—what has changed since last week, what is not where it needs to be, are all workers wearing hard hats, all that info," Winn said.
To accomplish this, drone companies are focusing artificial intelligence and machine learning software on the massive amounts of data they are collecting from every site. "We are sitting on a very large pile of good data here for machine learning with respect to energy-generation assets, and we should have enough photos soon to have completely documented how damage occurs in customer assets," Putrah said. "We are training our predictive analytics models with knowledge we have collected from every inspection to recognize what stage of damage might be present in systems and know what stage of damage might come next. For instance, if we know we have had a crack for five years and it has not progressed at all, maybe it would not be worth shutting down the asset for it, versus a crack that is growing quickly."
Indeed, PrecisionHawk's long-term strategy "is to create niche industry software based off artificial intelligence and machine learning that can solve specific problems, such as pole inspections and roof inspections," EL-Moursi said. "We would be able to look at a client's entire portfolio and detect issues and mistakes, predict where they might have problems and need rework, and the more we work for them, the more data we would collect and the better the models would get. And we could look at multiple clients to see what problems get repeated and how much efficiency they gain off specific techniques."
In other words, in the future, the more that companies use drones to collect data on infrastructure, the better artificial intelligence will become at investigating that infrastructure.