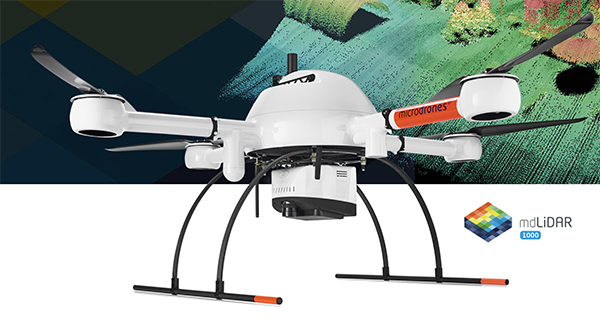 Rome, NY – Join Microdrones for their next Wednesday Webinar on April 3 and learn how Crafton Tull successfully implemented UAV-based LiDAR, condensing their time on site in half and saving more than 50% in the process.
Crafton Tull is a civil engineering, surveying, architecture, landscape architecture, and planning firm with more than 200 employees working out of 10 offices across Arkansas and Oklahoma. Crafton Tull is one of very few firms in their region employing Light Detection and Ranging Scanning (LiDAR).
Recently, they completed a Tennessee Corridor Mapping project, employing both the mdLiDAR1000 and mdMapper1000DG. In this webinar, Nick Tucker, Project Manager and a Vice President of the Energy Division at Crafton Tull, will give an overview of the planning, workflow, processing and results from these systems, as well as a comparison to traditional methods. Joining him for the webinar will be Jeff Davis, a UAV Survey Coordinator for Crafton Tull.
The one-hour webinar will cover:
The challenges of drone-based LiDAR and how to overcome them
How drone-based LiDAR improves workflow, reduces field and process time
Review the Crafton Tull Tennessee Corridor Mapping project and study workflow and results
Invitation to Special Offer for attendees only
Seats are limited and issued on a first come, first serve basis to the first 100 professionals to register. Click Here or visit https://lp.microdrones.com/webinar-right-drones-for-right-job to sign up for the Webinar.
Live Webinar Date and Times
Wednesday, April 3, 2019—9:00 am or 6:00 pm EST