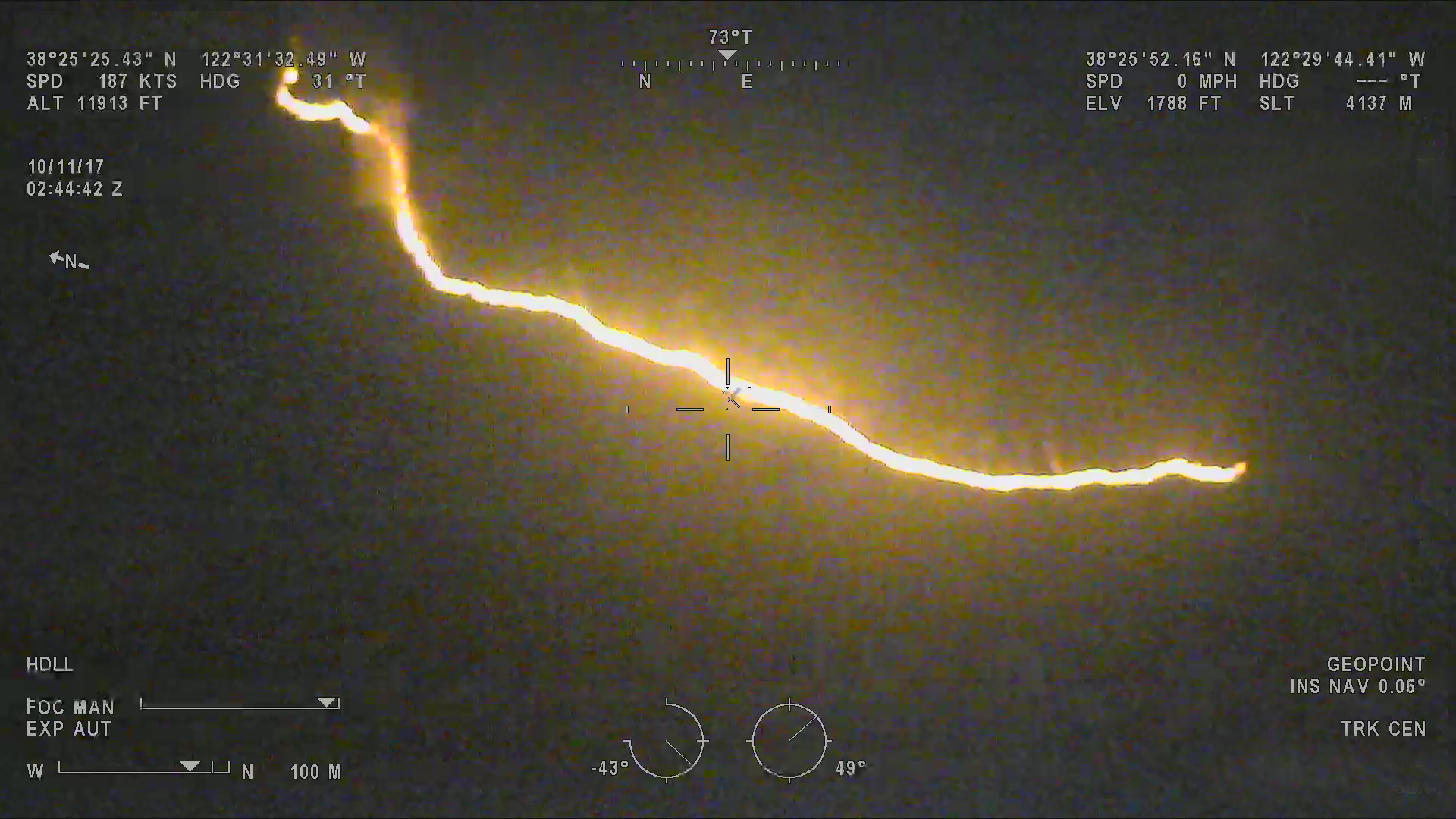 The MQ-9 unmanned aircraft system (UAS) from General Atomics Aeronautical Systems has been deployed to help with firefighting efforts in Northern California.
The California Air National Guard's 163d Attack Wing, operating out of March Air Reserve Base, is using the drone with optical and infra-red full-motion video and ground imaging Synthetic Aperture Radar (SAR) capability in support of CAL FIRE, according to a news release. SAR has the ability to see through clouds and smoke.
"The 163d Attack Wing supports citizens during the fires by operating two missions under approval from the Secretary of Defense and the Federal Aviation Administration," said Brigadier General Dana A. Hessheimer, according to the release. "The two missions are to help fire crews assess fire perimeters and to identify structures that have been lost. Through the efforts of our response team, 77,000 acres have been mapped and more than 1,300 structures have been identified."
The MQ-9's intelligence and reconnaissance sensor suite includes the Lynx multi-mode radar and Electro-optical/Infra-red (EO/IR) high-definition camera. This type of support provides firefighters on the ground with situational awareness that assists with strategic planning and resource placement as they battle the fire.
General Atomics Aeronautical Systems is also working with the San Diego Fire-Rescue Department (SDFD) and CAL FIRE to facilitate integration of real-time data into firefighting operations.