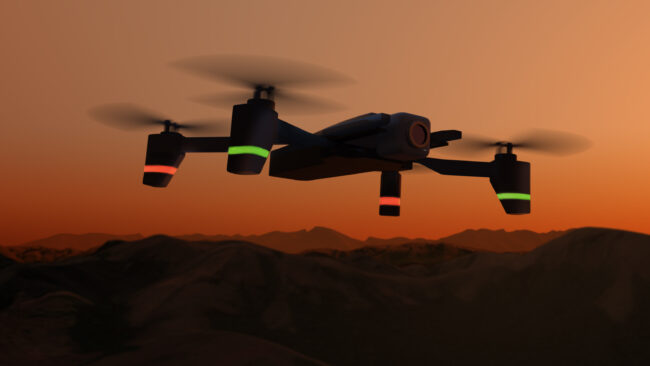 NASA is continuing to work with other agencies and fire fighters to hone the tools they need to monitor and fight destructive wildfires, including artificial intelligence-enhanced data systems and air traffic management that lets manned and unmanned aviation coexist in emergency airspace.
Agency officials described their efforts in the latest version of ImaginAviation, a three-day virtual event describing various NASA technologies and research programs.
Steven Clarke, the deputy associate administrator in the Aeronautics Research Mission Directorate, said fighting wildfires is "not just a one-season timeline anymore, It's almost all year round…this is a national crisis."
Marcus Johnson, a research aerospace engineer at NASA's Ames Research Center, said much of the agency's efforts in recent years was under the Scalable Traffic Management for Emergency Response Operations project, known as STEReO.
The work tied in UAS traffic management, autonomy and communications systems, with the goal of taking some of those innovations and getting them into the hands of firefighters, "particularly in those areas where there are non-connected environments," Johnson said. STEReO was done in collaboration with the U.S. Forest Service and the California Department of Forestry and Fire Protection, or CAL FIRE, and led to field demonstrations.
The demonstrations revealed many challenges: A lack of persistent surveillance for fire detection and tracking, a lack of persistent communications and difficulty in having different types of aircraft flying during emergency operations, among others.
STEReO wrapped up in 2022 but the work transitioned into the ongoing Advanced Capabilities for Emergency Response Operations, or ACERO, which Johnson heads. It plans to enhance communications, fill the gaps in connectivity and provide traffic management services for manned and unmanned aircraft, as "both drone and crewed aircraft really need to be able to operate in the same airspace safely," Johnson said.
The ImaginAviation panel included Sean Triplett from the U.S. Forest Service's National Interagency Fire Center, who said one primary focus is last-mile connectivity to firefighters. Many fires occur in urban interface areas, but even there traditional communications networks can be easily overwhelmed.
He said there is a need to persistently detect and monitor wildfires. This can be challenging for drones that struggle to cover some of the largest fires, which may cover hundreds or thousands of acres.
Ben Rogers, the assistant deputy director for R&D and innovation at CAL FIRE, said the state has a growing and understandable interest in wildfire-fighting technology, and said the boots on the ground need to know three things: Weather conditions and forecasts; what the fire is doing at all times; and future fire actions, which can be based on vegetation and tree locations and conditions. Artificial intelligence can help sort through such data to predict fire behavior.