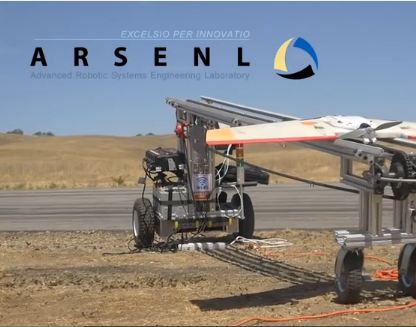 The Naval Postgraduate Schools Advanced Robotic Systems Engineering Laboratory (ARSENL) was recently focused on one goal: flying 50 unmanned aerial systems at the same time.
The NPS reached that goal on Aug. 27 at Camp Roberts, breaking their previous record of 30, according to school's website.
The UAS were launched and flown in two "sub-swarms" of 25 UAS. The UAS were guided with swarm operator interfaces developed by ARSENL. During the flights they performed basic leader-follower cooperative behaviors and exchanged information using wireless links. Two operators managed the UAS.
Watch the video of the NPS drone swarm: