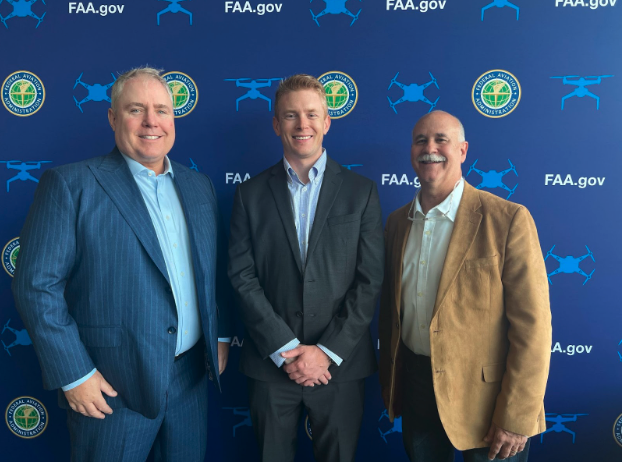 INDIANAPOLIS—Pierce Aerospace announced it has partnered with Droneresponders, the world's largest and leading non-profit program dedicated to advancing and educating public safety's use of drones.
As part of the partnership, Pierce Aerospace and Dronereponders will form a Remote ID working group composed of Droneresponders members from diverse organizational backgrounds.
The working group will consist of 12-15 Droneresponders organizational members, with one representative from the chosen organizational member and their alternate. Droneresponders will choose the organizational members to participate in the working group. Both Pierce Aerospace and Droneresponders agree this group will be composed of a diverse group of first responder organizations and will meet at least once a month.
"Charles Werner and I have been discussing Remote ID and a dedicated public safety Remote ID working group for some time, and we are happy to make this announcement," said Aaron Pierce, CEO of Pierce Aerospace. "I grew up with public safety and knew from day one that Remote ID was a critical asset for ensuring the success of public safety airspace missions. There is no better public safety drone partner than Droneresponders, and their network of over 8,500 members. We look forward to this partnership and working with this Remote ID working group as a forum for more closely engaging with public safety end users—their mission is crucial."
"As director of Droneresponders, I am excited to partner with Pierce Aerospace and Aaron Pierce to create a Public Safety Remote ID working group to collect input and collaborate with public safety to maximize how Remote ID can be used and benefit public safety," said Charles L. Werner.
Pierce Aerospace's Flight Portal ID Remote ID suit consists of Remote ID beacons, Remote ID receivers, mobile applications, including public safety-specific applications, and supporting backend Remote ID services that are compliant with the ASTM F3411-22 Remote ID Standard and the FAA's Remote ID Rule. Pierce Aerospace's Remote ID systems supports public safety and U.S. national security operations.
Through its parent organization, Airborne International Response Team (AIRT), Droneresponders has partnered with AUVSI and Commercial UAV Expo to provide national public safety UAS conferences, and hosts the most extensive public safety UAS resource repository in the world, with more than 800 guidance documents available to members.