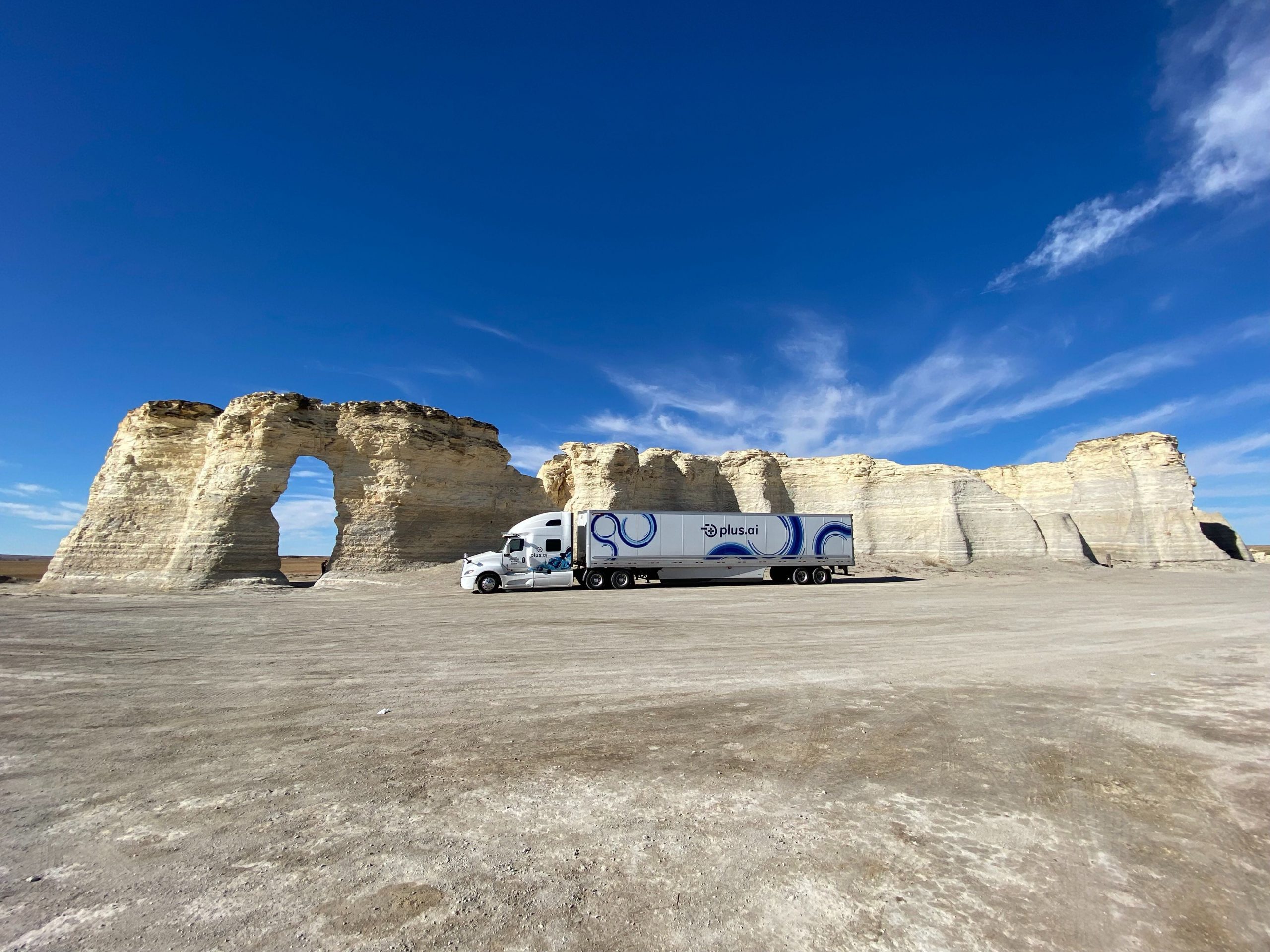 An L4 autonomous truck from Plus.ai recently traveled 2,800 miles from Tulare, California to Quakertown, Pennsylvania in less than three days to deliver Land O'Lakes butter.
This is the first L4 cross-country commercial pilot of a truck carrying a fully loaded refrigerated trailer of perishable items, according to a news release. The truck features Plus.ai's autonomous driving system, which uses multimodal sensor fusion, deep learning visual algorithms, and simultaneous location and mapping (SLAM) technologies.
"This cross-country freight run with Land O'Lakes shows the safety, efficiency and maturity of our autonomous trucks, which are already delivering freight for other partners several days a week," said Shawn Kerrigan, COO and co-founder of Plus.ai, according to the release. "Continued advances in our autonomous trucks will make it possible for these quick cross-country runs to be the norm in the future."
During the trip, the truck had to handle a variety of weather androad conditions. The autonomous truck showed it could safely navigate different terrains during both day and night. Winding roads, construction, multi-mile tunnels, snow and rain were all encountered during the three-day trip.
A safety driver was on board to take control if needed while a safety engineered monitored system operations.
"Self-driving and other emerging transportation technologies stand to completely reshape commercial shipping, so we are thrilled to collaborate with technology leaders like Plus.ai to pilot autonomous trucks for our shipping needs," said Yone Dewberry, Land O'Lakes' chief supply chain officer, according to the release. "End of the year is a very busy time for us. To be able to address this peak demand with a fuel- and cost-effective freight transport solution will be tremendously valuable to our business."