PrecisionHawk and Indiana State University have worked closely for years, with many ISU alums part of the PrecisionHawk team. Now they've taking that collaboration a step further by forming an official partnership.
Through the research and development partnership, they'll work together to advance the unmanned aerial system industry from a variety of perspectives, including safety and algorithm development for PrecisionHawk's DataMapper aerial data software.
They'll explore airspace deconfliction, advanced mission planning algorithm development; environmental monitoring; opportunities within PrecisionHawk safety initiatives, including LATAS, its low altitude traffic and airspace service platform; and development of analytics clusters and full-spectrum analytics support.
Safety
ISU has access to the local airport, which is where the team will leverage the PrecisionHawk's LATAS program for deconfliction, said Pat Lohman, VP Partnerships for PrecisionHawk. Their goal is to ensure that UAS within five miles of an airport can safely avoid other aircraft, both manned and unmanned. Right now, LATAS provides situational awareness, letting pilots know when there's something in their path.
"We do have some technology that tells autopilots to get out of an area or to not go into an area, but we want to take that to the next level," Lohman said. "We want LATAS to feed intelligence into the brain of an autopilot, providing dynamic information that helps with decision making. Deconflicting with moving aircraft and making decisions based on that."
Deconflicting airspace is a complicated problem, Lohman said, and the main challenge is putting the different pieces and different layers together to make it happen.
"Aggregating things that are not inclusive of each other originally is a tough issue to work through," Lohman said. "We've done a good job with LATAS so far, and a case like this with deconfliction around an airport is going to be heavily important. We have to add other measures to ensure we can guarantee safety."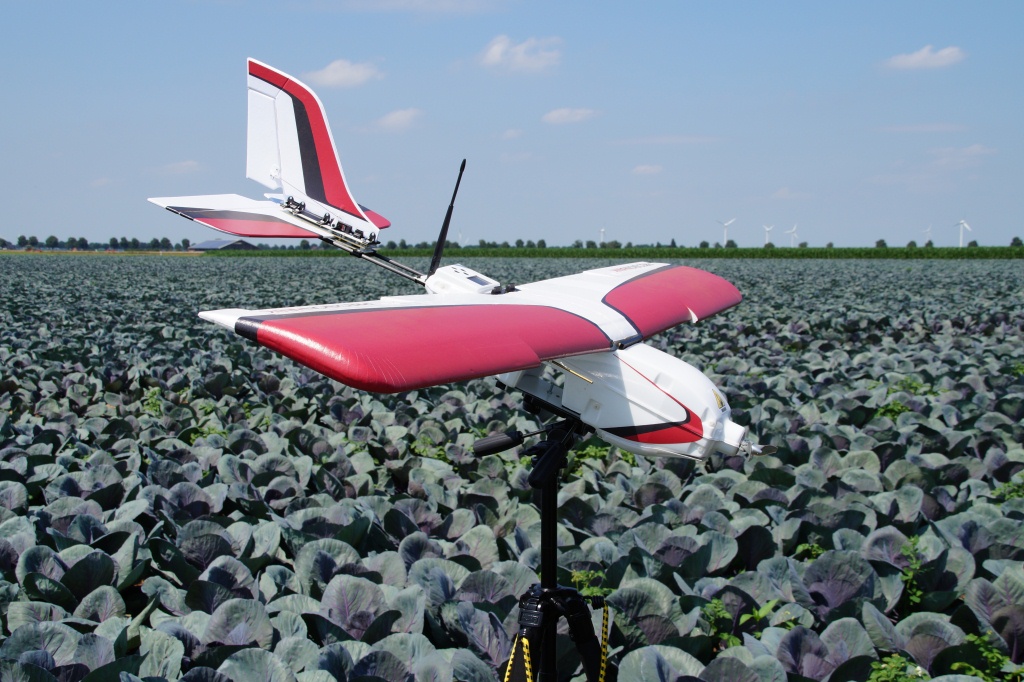 Data
PrecisionHawk puts a heavy emphasis on the analysis of aerial imagery and algorithm development through its Algorithm Marketplace, Lohman said. They currently work with more than 50 universities to develop localized applications. They'll work with ISU mainly on environmental impact.
One of the specific applications they expect ISU to build, working closely with their environmental department, will measure things such as managing areas that need to be replaced, cleared off or reclaimed, Lohman said. For example, if Wal-Mart wanted to build a store on a protected wetland, they would have to replace that wetland in the same county.
"We can use drones to measure how much vegetation and wildlife is in the area before it's cleared out," Lohman said. "They can use that like a carbon credit to replace it somewhere else in the county."
It's not just about the development of the algorithm, but how you use it, Lohman said. They want that kind of analysis to be available in real time, and the platform to make a decision in real time based on what it's analyzing. This is especially helpful in agriculture, the company's main focus. If a farmer is looking for a specific disease on a plant, for instance, that farmer would use a specific sensors and run a specific algorithm in real time. This makes it possible to get a better view of the problem area, allowing for better treatment.
"We want this technology to be more efficient and more useful," Lohman said. "If we can cut out time in the remote sensing process it can be a win down the road for the end user's ROI.
The biggest challenge on the data side is setting up the research trials correctly, he said. They have to make sure that at the end of the research, they have real answers they can trust. That's why the company's Algorithm Marketplace has an extensive vetting process. They don't want to fill it with products that don't work or that don't hold up to research.
"If we don't get the right results or if they're skewed in some ways, then it's not something we can trust to go to market with and hand over to our clients," Lohman said.
Working together
Lohman is excited to work even more closely with ISU to tackle these research areas, as is the team at the university. Through the partnership, ISU will provide access to airspace, indoor flight facilities, unmanned aerial vehicles and flight crews. PrecisionHawk will provide access to its software platform, DataMapper, algorithm licenses, desktop orthomosaic processing and the ability to test its safety services platform, LATAS.
"Indiana State is proud to be stepping forward with PrecisionHawk in this partnership to further the applications of unmanned systems," said Richard Baker, associate professor and chair of the aviation technology department and director of the university's unmanned systems initiative, according to a news release. "We will work to strategically address issues across the entire spectrum of data collection, analytics, and safety for unmanned aerial systems."