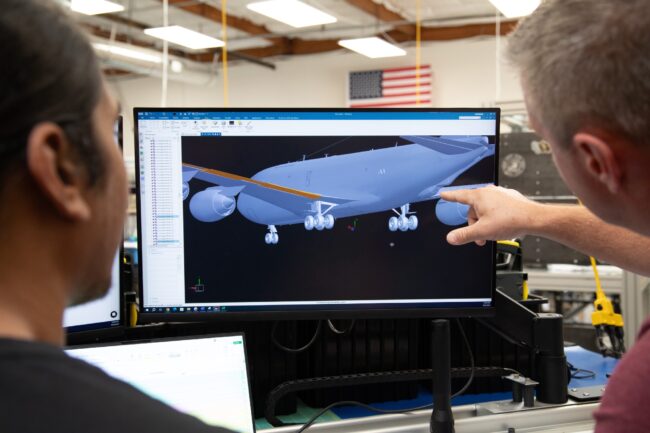 MOUNTAIN VIEW, California—Reliable Robotics has made significant progress toward a working autonomy solution for the U.S. Air Force, the company announced Oct. 4.
Reliable's automation system enables continuous autopilot engagement through all phases of aircraft operation, including taxi, takeoff and landing, with a remote pilot supervising operations. Remotely operating large multi-engine Air Force jets like the KC-135 Stratotanker will enable higher aircraft utilization, more frequent deployment and almost continuous operation to fly further distances unimpeded by crew repositioning logistics, the company said.
As part of an Air Force-funded contract to examine automation of large aircraft for reduced crew and uncrewed solutions, Reliable Robotics conducted detailed analyses of the applicability of its Remotely Operated Aircraft System (ROAS) to advance cargo logistics and refueling capacity.
Reliable's most recent report reveals three positive findings related to adapting the system for large U.S. Air Force aircraft:
The airframe examined can readily accommodate required system upgrades for remote operation with only modest adjustments for remote piloting and select refueling operations. Navigation and communications upgrades will support expected future military operating environments.
Large remotely piloted military aircraft can gain efficiency improvements and operational flexibility equivalent to commercial operations without the need to manufacture new aircraft, providing the Air Force with significant financial advantage.
The same levels of system reliability required under FAA certification, and designed into the ROAS architecture and hardware, can be achieved when the system is flying on these larger airframes in the U.S. National Airspace System.
"At Reliable Robotics, we are obsessed with enabling previously unimaginable capabilities for the U.S. Air Force through autonomy," said David O'Brien, a retired major general and senior vice president of government solutions at Reliable Robotics. "Automating existing inventory at fractional costs will provide commanders unprecedented flexibility and safety in meeting acute operational demands with the smallest deployed human footprint."
Reliable's certification plan was formally accepted by the FAA earlier this year. Once certified, the system will improve aviation safety with higher precision navigation, sophisticated flight planning capabilities and more robust flight controls with or without onboard crew.