Las Vegas, Nevada: Adam Bry, CEO of Redwood City, California-based drone maker Skydio, and David Boulter, associate administrator for aviation safety at the FAA, keynoted the Commercial UAV Expo here, earlier today.
Drone Industry Likened to Early Days of Computing
Bry likened the drone industry to the early days of computing, where everything happened at the command prompt and you had to be an expert to do something useful. He said the drone industry is at a similar time where, if you want to get good results, you need an expert pilot. He sees that the transition from this stage will be more software reliant yet actually make experts more valuable. 'If you want good data to move values over time, that comes to depend on software," he said.
Understand Why Things Are the Way They Are
Bry said that to bring about change, it is really important to understand why things are the way they are, and to build that understanding inside one's company as well as with customers. "Core industries like energy, telecommunications and public safety have evolved, sometimes over hundreds of years. And the organizations involved are very proficient."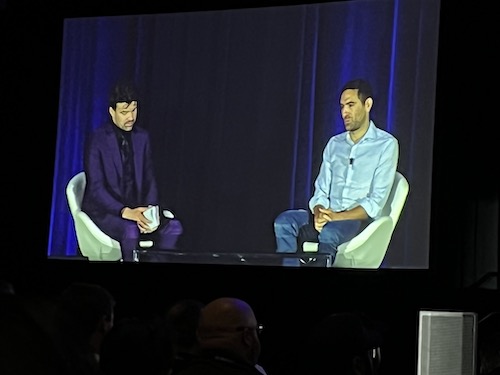 "So, you may see opportunities for dramatic change and improved efficiency with drones. But if you don't have a healthy respect for the way things are, you're not going to be able to pull the levers to affect that change."
Understanding People is Key
"We have a lot of really smart engineers that know a lot about hardware and software, artificial intelligence and computer vision. All of which is a really key ingredient to what we're trying to do. But the other really important thing is reading people."
Intuition and a deep understanding of the challenges people face, with that understanding going across the organization, are vital, he added. Addressing a question about scaling, he said that relying on experts works against that goal. Rather, combining employee awareness with hardware, software, systems and processes with a goal of autonomy and automation is the answer.
"I think this is where the industry is going and I think it's the biggest lever available for us to make the technology more usable for people in our organization," he said.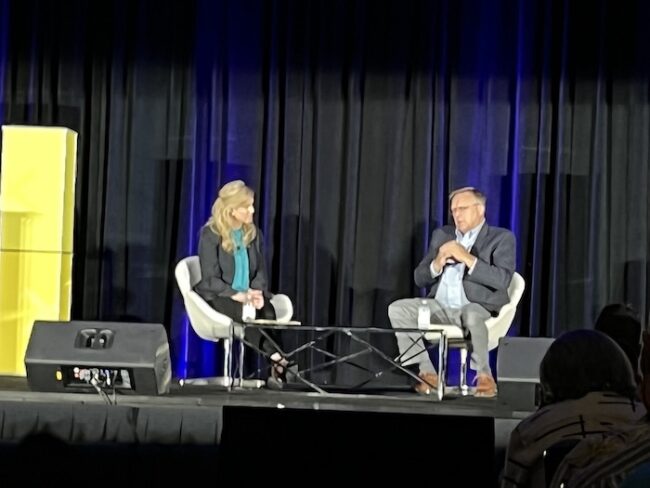 FAA Addressing Regulatory Environment
Boulter noted that at the FAA, "We've really learned a lot from the exemption and waiver process," he said, referring to the current FAA processes that affect the drone regulatory environment. "Sometimes you have to get there step by step," he said. "I'd like to see us take more frequent smaller steps so that we can keep moving the ball forward."
As the FAA is working towards streamlining their processes, he said, "We ask 'How can we make this easier?'
"At the end of the day we have two requirements," he added. "Safety is always our North Star," he said, noting that he was quoting FAA leadership. "The second requirement is that we need to be responsive to those who have business before us."
He encouraged those in the industry to come to the FAA with their concerns and suggestions. "I want practical approaches," he said. He also strongly suggested that manufacturers and others work with their industry associations. "If 10 people come to us with the same problem, it is better to address it as a group, than to address it 10 times."