Europe is in the midst of a UAS revolution, with business on the upswing and the European Union moving to rationalize its rules and regulations for drone operations continent-wide.
Time will tell whether the new measures help or harm but for now Europe's commercial drone industry is taking root. According to ABI Research the combined revenue for the sector—that is the revenue from unmanned platforms; system and platform support and services; application services and enabling technologies—reached approximately $88 million in 2015. That's not an Earth-shattering amount, but in European terms, nothing to sneeze at either.
The Biggest and the Smallest are the Biggest
The advances in the industry follow familiar patterns, ABI's Research Director for Robotics, Dan Kara said.
The "larger countries with larger economies dominate the European UAS market," Kara said. These are the same nations that have the most skilled work forces and the best research and funding resources, he told Inside Unmanned Systems. "These include France and Germany—but the UK, Spain and Italy also have notable drone initiatives."
Switzerland is the exception that proves the rule. One of Europe's smallest countries, it is home to some of the continent's largest, most successful and most interesting drone manufacturers and service providers including senseFly, Pix4D, SwissDrones and Flyability. The country's long history of precision engineering and world-leading expertise in the measurement and materials sciences are sure to have given the mountainous micro-nation a headstart in the micro-technologies of the 20th and 21st centuries.
Matt Wade, Marcomms Manager at senseFly Ltd., in Lausanne, cites two concrete reasons to explain the drone monster that is little Switzerland.
"Two of our universities—EPFL (École Polytechnique Fédérale) in Lausanne and ETH (the Federal Institute of Technology) in Zurich—have cutting-edge robotics labs," he said, "and the start-up environment is pretty friendly, with some good support programs, incubators, etc."
Whatever the reason, Kara said, in the drone market, "the Swiss are exceptional."
Not Unlike the Rest of the World
The market in Europe and regions such as the U.S. or South America, Kara said, "are similar in that you can find examples of companies targeting the military, civil, commercial, hobbyist and toy markets. Still, there are differences in emphasis."
For example, Asian firms dominate the hobbyist and toy markets—companies like DJI of Shenzhen, China and Yuneec Electric Aviation of Shanghai—but France's Parrot SA is also a major player. Meanwhile, for both small and large drones for military and security applications, North America and Israel dominate, but, again, there are a number of strong European firms.
Europe's real advantage, however, is among professional UAS users.
"Where Europe is very strong is in the commercial drone space," Kara said, "led by senseFly, Aibotix, Pix4D, Delair-Tech and others."
Kara expects the commercial market to expand as the platforms themselves evolve.
"Generally speaking," he said, "consumer drones will continue to increase in functionality, and much faster than most realize—becoming easier to fly and perhaps opening up new applications. This will drive market growth."
Even so, cutthroat competition is already changing the market.
The consumer airframe market is in a race to the bottom in terms of pricing, cautioned Kara, even as systems become more capable, with hundreds of new companies coming to market with products.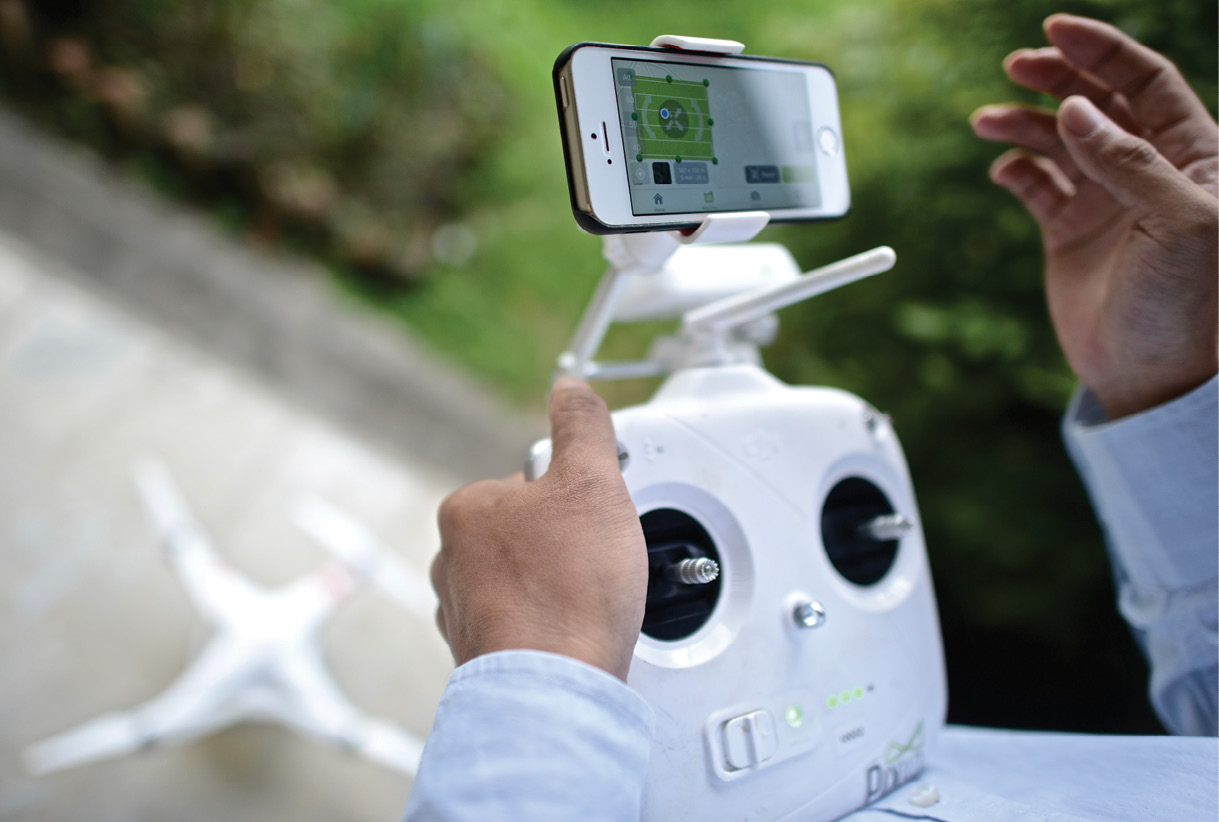 "It is for this reason," Kara told Inside Unmanned Systems, "that many companies are eschewing the consumer market, and largely focusing their energies and investment dollars on the commercial drone marketplace, particularly software and data services."
European hardware companies, like firms elsewhere in the world, are pursuing customers in a handful of large industries—agriculture, mining, construction and energy—with money to spend and problems that can be addressed with unmanned aerial system technologies and services.
Not Like the Rest of the World
For organizations looking to invest in the UAS industry, Kara said Europe offers particular
advantages including the old continent's emphasis on long term planning and good, although not perfect, commercial/academic partnerships.
The industry does face some unique challenges, however. Mark McKinnon, a lawyer with 25 years experience in aviation and transportation law, pointed out that Europe has "lots of different regulatory bodies in the different countries, each with its own set of rules, or sometimes no rules."
That's not especially good, said McKinnon, who works for multinational law giant Dentons, but it isn't all bad either. In the absence of specific EU guidance, he said, some European countries, such as the UK and Germany, have had regulations in place for some years allowing commercial drone operations. In contrast, the Federal Aviation Administration in the United States is still busy drafting rules about the use of small drones. The FAA's 333 exemption process, which was set up to allow some commerical UAS operations, only came into full swing in 2015.
So the disarray in terms of Europe-wide regulation has actually allowed individual countries to 'run free', with the more flexible and opportunistic among them moving forward quickly, even more quickly than the United States. As a result, McKinnon concluded, "some countries in Europe do have commercial drone operators with considerably more experience than what we have in the U.S."
But the same freedom that has allowed some European countries to jump ahead has also allowed others to sink into obscurity. In countries where the national government has failed to respond to the UAS revolution, local entrepreneurs have been left without any regulatory framework within which to work and grow.
Meeting a Challenge, or Nullifying an Advantage?
In an attempt to bring everyone up to speed, the Europe Union, through the European Aviation Safety Agency (EASA), is now set to impose a Union-wide RPAS (Remotely Piloted Aircraft Systems) framework that, it hopes, will open the floodgates and allow more EU drone companies to join the game.
EASA's actions are clearly well intended, McKinnon said, but the ultimate result is difficult to predict.
"It could potentially be a big benefit, if the result is to harmonize rules across Europe, so there is just one set of rules for everyone in all the different countries," McKinnon said. That would mean, for example, a single set of standards to meet, and, if your goal is to do business across all of the EU, that would indeed make things a lot easier.
"You wouldn't have to go through 28 different certification processes in 28 different countries," he said.
On the other hand, he said, it's something of a risk for those countries that already have a functional national regulatory framework, and where commercial drone operations are moving along nicely. Having to switch over to a new EU framework could prove disruptive.
Either way, the change is coming. EASA officials say the new regulation, currently awaiting legislative approval, is likely to come into effect in early 2017—just a year away. But a year can be a long time in the UAS universe. Interested eyes will be watching to see how the sector moves in the last days of UAS lawlessness in Europe.