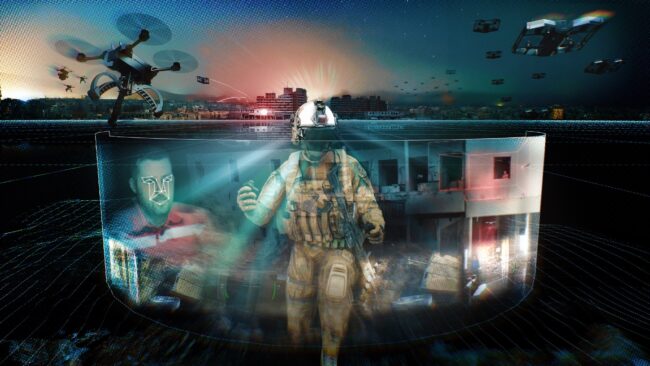 TEL AVIV and WASHINGTON, DC—XTEND, the developer of XOS, a human-guided autonomous operating system, has been awarded a $20 million contract by the Israel Ministry of Defense to develop and supply what the company calls a first-of-its-kind multi-drone operating system.
The new joint project with MAFAT (Israel's Administration for the Development of Weapons and Technologial Infrastructure) and the Israeli MoD's Directorate of Defense Research & Development will see XOS enable the remote, safe, and intuitive operation of dozens of human-guided semi-autonomous drones simultaneously, using the latest virtual reality, edge processing and AI technology. XOS will allow XTEND's drones to be deployed remotely by military units in various scenarios precisely, intuitively, and immersively, the company said.
The joint initiative, which embodies the Israeli Defense Force's and XTEND's shared vision of enabling drones to become more than just another "eye in the sky," enable operators to control, interact, and run third-party applications on the drones remotely, keeping forces out of danger, while fusing an operator's expertise with machine autonomy, virtual reality and AI, the compay said.
"We are very honored and excited to have been chosen once again by MAFAT, and to collaborate with them on this game-changing project," said Ido Bar-On, vice president of business development and sales at XTEND. "Our continued partnership reflects the trust the Israeli Ministry of Defense has in our company's team and technology … XTEND and the Ministry of Defense are working to secure the cooperation of other ally countries in this development program."
XTEND's new contract with Israel's Ministry of Defense is the latest in over 20 major contracts secured by the company in the last three years, including a multi-million-dollar contract with the U.S. Department of Defense, which will see XTEND's technology enabling U.S. military drone operators to interactively operate multiple smart machines from a remote, safe distance, with minimal training.
XOS is easily programmable and configurable to suit different needs outside defense, said Aviv Shapira, XTEND's cofounder and CEO.
"Scalable, affordable and infinitely flexible, XOS's unique operating system allows humans to connect and interact with drones, robots, vehicles, smart devices and smart machines remotely, safely and intuitively. Letting almost anyone to control multiple remote machines simultaneously, using advanced VR technology, on top of an AI layer. Alongside defense, XOS is providing a new way for public safety, inspection and homeland security professionals to interact with machines virtually in various civilian scenarios."