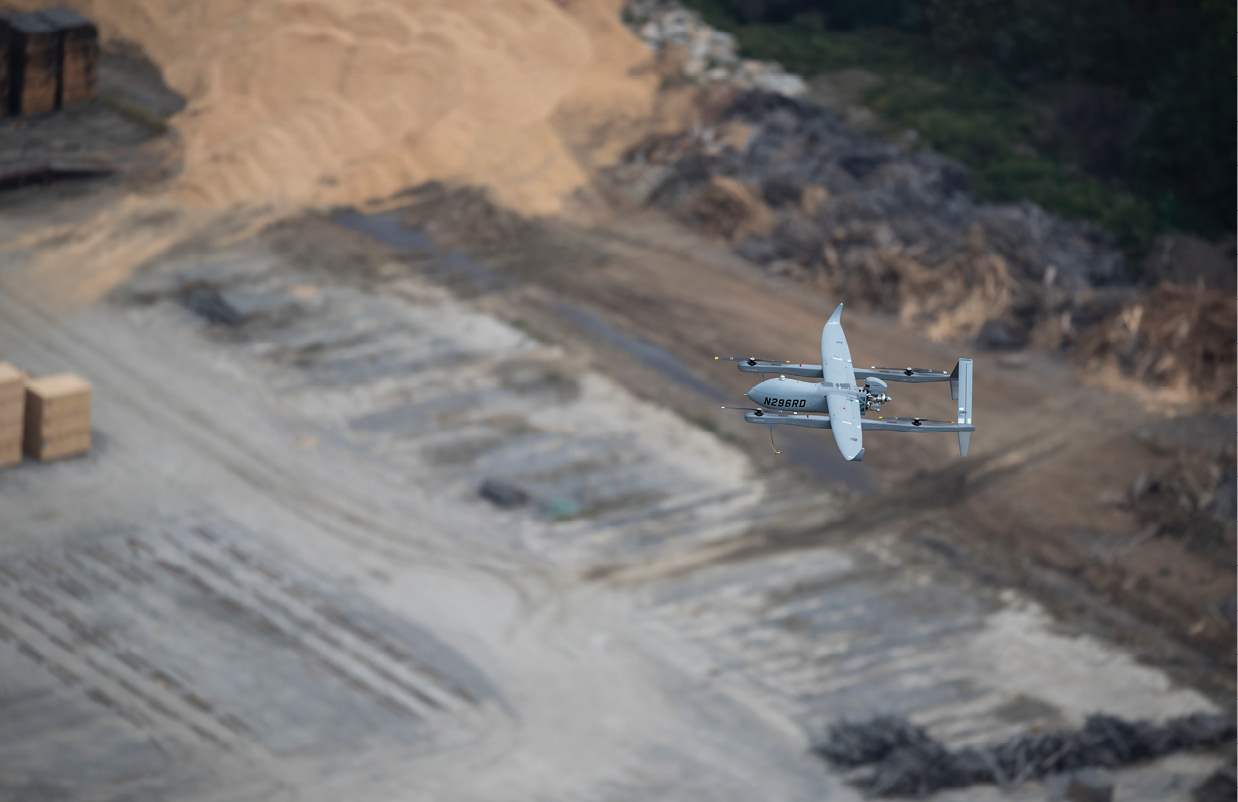 Next gen scout drones ready for field and flight test.
Infantry soldiers, including paratroopers, are preparing to field test four of the industry's most advanced tactical UAS in the coming months through the Future Tactical UAS (FTUAS) program.
FTUAS is an integral part of the Army's Future Vertical Lift initiative "to integrate situational awareness, supervised autonomy, advanced manned/unmanned teaming and scalable and tailorable lethal/non-lethal fires and effects," according to the Future Vertical Lift Cross Functional Team.
Brigadier General Wally Rugen, the team's director, recently stated: "This demonstration will be the signature soldier touch point for Future Vertical Lift in 2020, and it's exciting to see it coming to fruition."
At last report, the Army had requested $12.1 million to replace the RQ-7 Shadow reconnaissance drone, according to the Army's fiscal 2020 budget justification documents. The service also requested $18 million to test the new aircraft in its Multi-Domain Task Force and an additional $20 million to support air-launched effects (ALE) system analysis.
Each of the four FTUAS contenders will be tested by a different Brigade Combat Team (BCT), culminating in wargames at Combat Training Centers (CTC).
The BCTs include:
• 1st Armored BCT, 1st Infantry Division: heavily armored tracked vehicles, Fort Riley, Kansas (April 2020)
• 2nd BCT of the 101st Airborne: helicopter-borne light infantry, Fort Campbell, Kentucky (May 2020)
• 1st BCT, 2nd Infantry: medium-unit mounted in wheeled Strykers, Fort Lewis, Washington (June 2020).
• 3rd Armored BCT, 1st Armored Division: heavily armored tracked vehicles, Fort Bliss, Texas (July 2020)
• 1st BCT of the 82nd Airborne: light infantry, paratroopers (September 2020)
Feedback from the brigades will inform the service's final Capabilities Development Document (CDD).
EXPEDITIONARY EMPHASIS
The Shadow UAV first saw military operations in the early 2000s. The system, designated the RQ-7, was innovative for its time with its 38 bhp (28 kW) AR741-1101 Wankel aviation gas engine, electro optic/infrared imaging sensor turret, and twin-tail boom empennage and inverted v-tail. It has flown hundreds of thousands of hours gathering reconnaissance data on missions around the world.
While a tactical solution for the time, the Shadow is not easily transportable or deployable—a challenge as the military moves away from stationary counterinsurgency warfare to more modern methods that rely on expeditionary intelligence and surveillance. The Shadow requires a runway, as well as associated launch and recovery systems, and weight is an issue. A full platoon of four RQ-7Bv2 Shadows, which includes four air vehicles, two High Mobility Multipurpose Wheeled Vehicles, hydraulic launcher, ground data terminals, etc., requires three C-130 transport planes.
With an emphasis on expeditionary missions, the Army's non-development FTUAS scout drones must be runway-independent, fit in a single CH-47 helicopter and employ ALE-capabilities, meaning it should be deployable from a helicopter mid-air.
All of the proposed systems emphasize transportability and flexibility, which will help push drones beyond reconnaissance and surveillance missions. The Army envisions ALE-capable solutions that go from box-to-launch in less than one hour. The Army tested the launch of an unmanned system in August 2018 with the pilot demonstration of the Air-Launched, Tube-Integrated Unmanned System (ALTIUS) from a UH-60 Black Hawk helicopter. UAS developers have continued to push the capabilities of these UAS in ALE and other operations.
In 2019, the Army selected four teams to compete for the RQ-7 Shadow drone replacement contract. The four UAS contenders for the Army contract are:
• Aerosonde Hybrid Quad (HQ) from Textron Systems/AAI, of Cockeysville, Maryland
• V-BAT from Martin UAV of Plano, Texas with Northrop Grumman Technology Services
• FVR-90 from L3Harris Technologies, of Melbourne, Florida
• Jump 20 from Arcturus UAV, of Petaluma, California.
Three of the teams presented UAS quadcopter/propeller combinations and one (Martin UAV's V-BAT) takes off and lands from its tail, and flips to horizontal flight once in the air.
All of the solutions are runway-independent, and demonstrate impressive long endurance, low acoustic signatures and easy payload integration and flexibility. Built for expeditionary ISR missions in challenging weather conditions, confined areas and at sea, these scout drones are also capable of incorporating a range of sensors, including short wave infrared, hyperspectral, synthetic aperture radar and signal intelligence systems, and video/data links that operate in L, S or C bands and transmit real-time sensor data.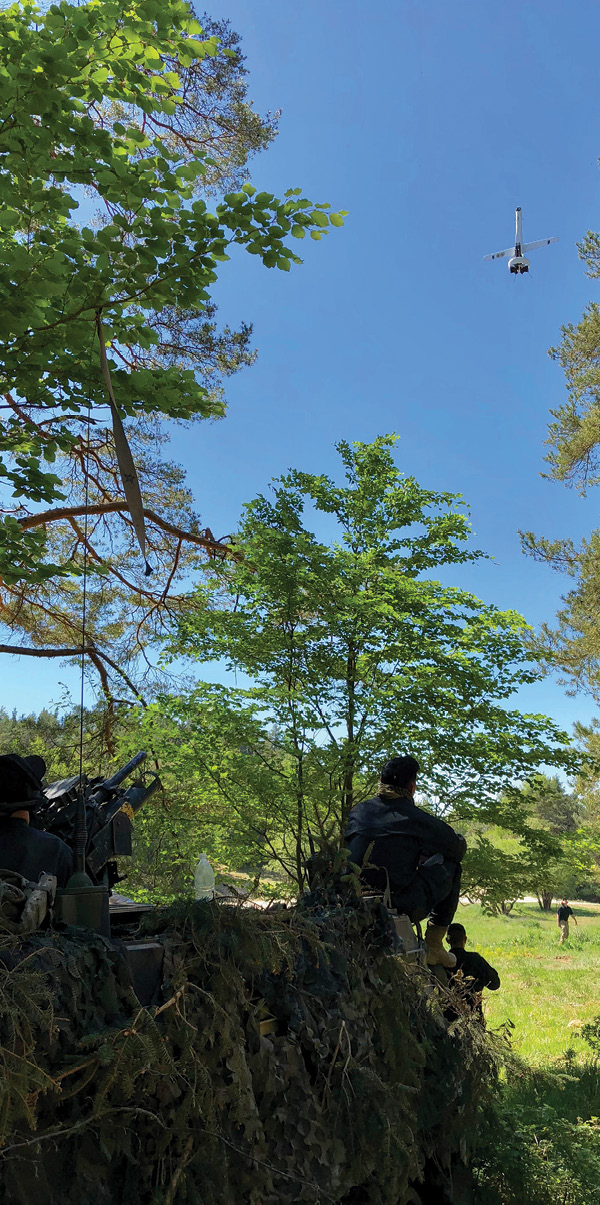 LET THE GAMES BEGIN
To the Army, the 2020 evaluations by BCTs will be a validation of current capabilities in non-developmental scout drones and education and training protocols.
Colonel Heath Niemi (Ret.), vice president of global sales & development for Martin UAV, believes it's also going to be a catalyst for advancement. "Once we get these systems into the hands of soldiers, they will come up with applications that we never considered. For developers like us, that's what is truly exciting—a new generation of uses," he said.
These advances will likely range from flying in challenging spaces, such as low-level contours, to improved anti-jammable satellite communications.
Field tests are scheduled to be complete by February 2021.