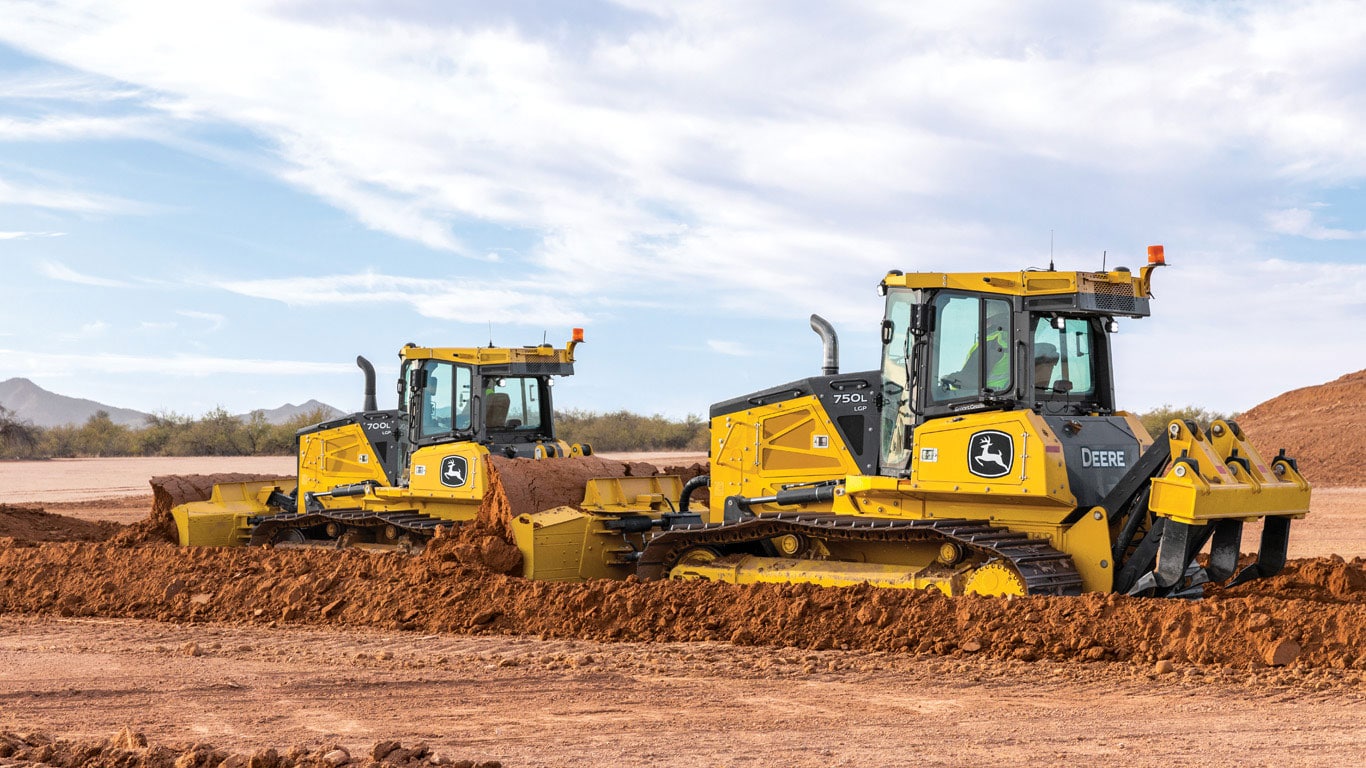 Drones that tie rebar. Robots that make roadway repairs. Machines that perform earthwork with little or no human intervention. These are just a sampling of the robotic solutions many believe can influence and improve construction performance and safety, as a key part of transforming how the industry works.
In its "Worldwide Robotics and Drones Spending Guide," International Data Corporation (IDC) forecasts a worldwide $128.7 billion in global spending for robotics systems and drones in 2020, with construction taking a good share of the investment lead. Construction robotics spending has a predicted 25.2 percent compound annual growth rate between 2019-2023.
But will that be enough to reverse familiar industry woes that include delays and cost overruns, low margins and still too-high risk, and limited process improvement? Construction's productivity growth rate has run just 1 percent annually for the past two decades, a recent McKinsey & Company report noted.
Experts emphasize the need to blend transformation and technology. "We need a modern renaissance that re-defines how we think about the build process," said John Voeller, an ASME (American Society of Mechanical Engineers) White House Fellow who provided technical advice to Congressional policy makers and the White House Office of Science and Technology Policy. Voeller, who also is a retired senior vice president and chief technology officer for Black & Veatch, the massive global engineering and construction firm, continued: "We have to find a way to deliver value beyond the familiar 'get things done so we can move on to the next job' approach. It's a shift that requires a different mental mindset."
Integration is key to this shift. "Technology is just an enabler," said Scott Crozier, general manager of Trimble's Civil Engineering and Construction Division. "In this time of transformation, industry professionals must understand how their business, operations and tools need to connect if we are to reverse decades-long practices and ingrained inefficiencies."
Again, there's reason for optimism. According to that McKinsey report, "A combination of sustainability requirements, cost pressure, skills scarcity, new materials, industrial approaches, digitalization and a new breed of player looks set to transform the value chain. Consolidation and internationalization will create the scale needed to allow higher levels of investment in digitalization, R&D and equipment, and sustainability as well as human capital."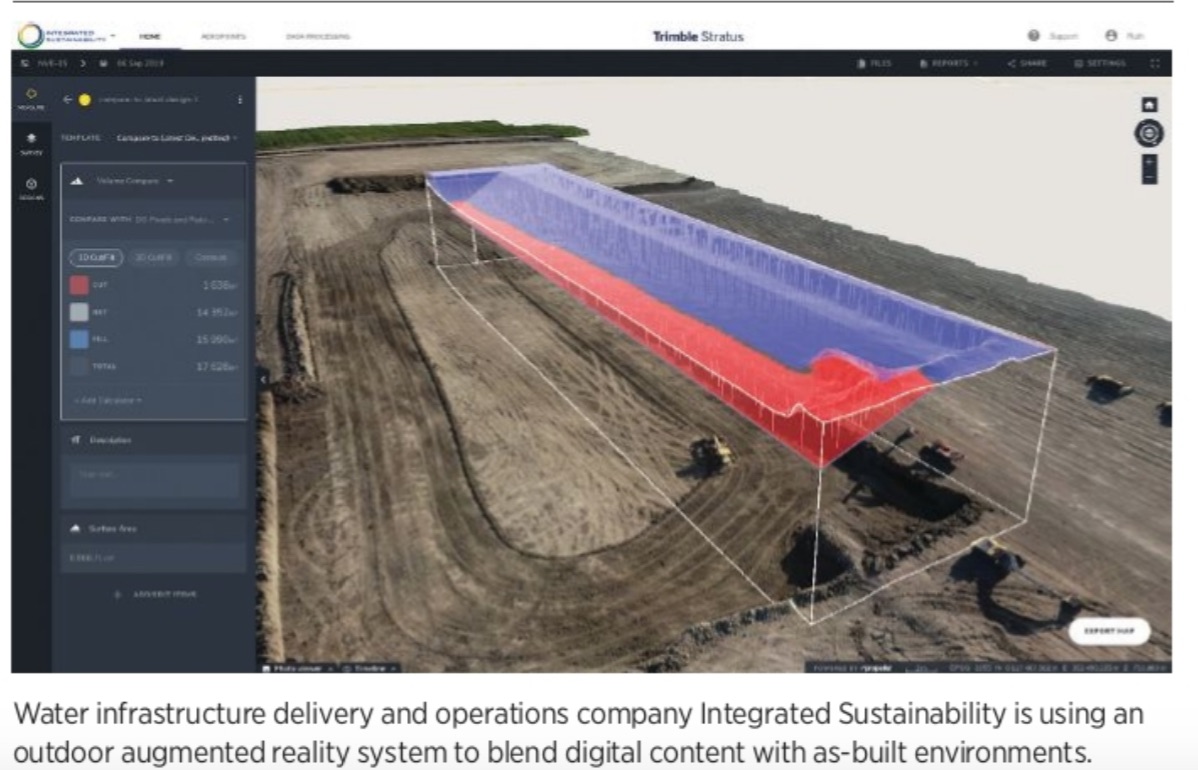 Leading construction professionals, equipment manufacturers, OEMs (original equipment manufacturers) and innovators worldwide are doing their part, with new thinking, processes, practices and data applications.
PROGRESSIVE THINKING
Imagine if you could deliver an entire building on 200 trucks, put it together in seven days, then walk away. That's the scenario posited by Tomislav Žigo, vice president of VDC at Clayco, a Chicago-based industry-leading turnkey real estate, architecture, engineering, design-build and construction firm. It's one he believes is entirely possible if the industry alters its mindset and processes.
"We can vastly improve construction methods if our engineering processes and quality controlled processes get to the level of the manufacturing industry," Žigo said. "If an aircraft manufacture can assemble a plane from parts manufactured in 50 different locations, there's no reason that we can't. Almost 60 percent of the cost of a building is labor and equipment. We have to establish the processes and procedures that will allow for us to be exact in execution."
To better address performance improvements, Clayco established two sub-entities that are purposely built to foster quality control: VDC and technical assurance. VDC is monitoring modeling and collaboration; the technical assurance group is made up of project execution experts from across the industry who monitor data quality as part of every project.
"I believe the only way to move forward is to change our relationships within the organization and focus on integration," Žigo continued. The more we focus on that, the easier it will be to apply technologies that work." Clayco is already seeing impressive results, particularly on design-build projects. "Our jobs are delivered at far more aggressive schedules. We've reduced [information] access time by 80 percent by enabling technology."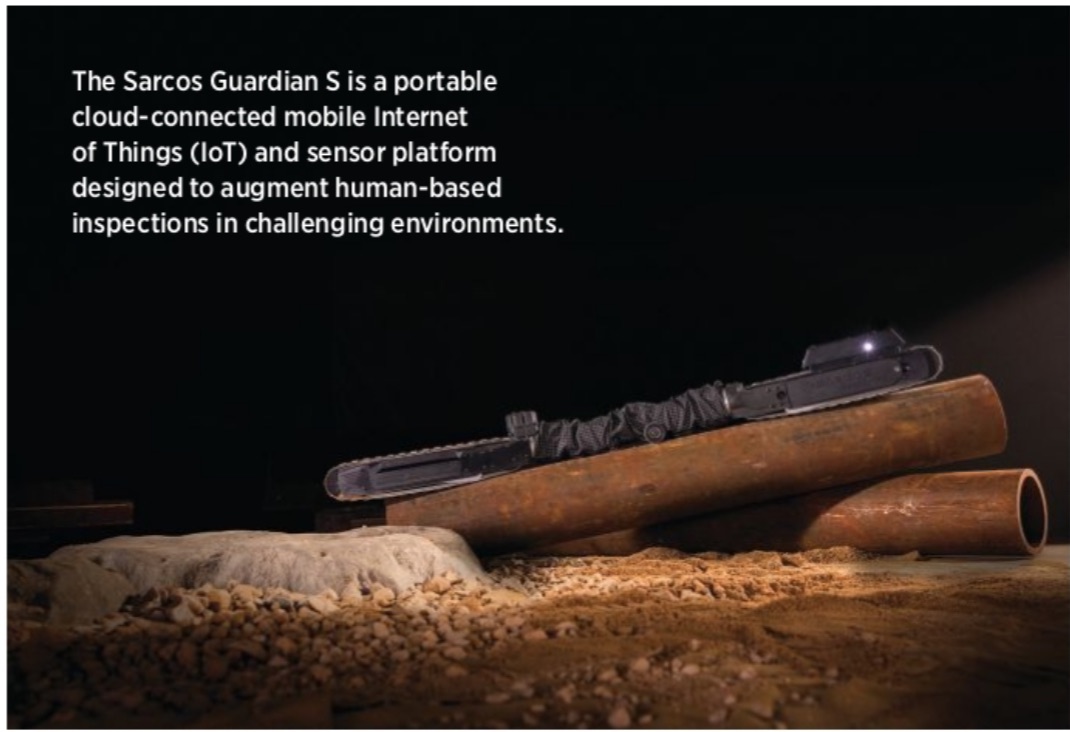 EARTHWORKS EDGE
Improved processes and practices through technology enablement are perhaps best seen in the earthworks and site prep sector. Today's earthmoving machines and road-paving systems incorporate telematics, machine-guidance and machine-control systems (2D and 3D), and/or on-board wireless connections to transmit site data with ease and speed from jobsite to office.
According to Mordor Intelligence's "Construction Machinery Market—Growth, Trends and Forecast (2020-2025)," the construction machinery market will grow by a compound annual rate of 7.5 percent between 2020-2025. Digitalization, connectivity and automation are making a substantial impact here. For example, Calgary, Canada-based Integrated Sustainability, a sustainable infrastructure delivery and operations company, is seeing visible improvement with the use of machine control and, more recently, autonomous systems. By leveraging data, crews are increasing production in the neighborhood of 30 to 45 percent.
Growth through efficiency and productivity is being realized at John Deere, according to Product Manager Andrew Kahler. "If we look at prime grading machines like motor graders and dozers, we're seeing 40-60 percent adoption rate…driven by the significant productivity improvement gained with automation."
A utility construction and site development contractor based in northeastern Florida is leveraging John Deere's SmartGrade™ Technology on its dozers. Its construction managers estimate they are saving $2,000 a day as compared to conventional methods with no machine control. "One of the bigger challenges with earthwork is maximizing [machine] productivity," Kahler added. "With dozers, overloading the blade causes track slippage while underloading leaves material behind. The deep integration of SmartGrade automates blade loading to minimize the number of passes—it automatically balances the blade load with the machine's pushing capability to avoid track slip while maximizing the amount of material the dozer pushes with every pass."
Automated earthwork activities may be seen as low-hanging fruit, but they provide layers of capability on the quest for autonomy. Kahler: "There are systems such as surround view cameras, object detection systems and escalating alerts to improve operator's situational awareness that will help operator productivity and safety in the near term—and set the foundational elements for the future state of autonomy."
Kahler sees the day when an operator will be responsible for managing multiple machines on the jobsite. "Once you have decision automation in place with minimal input required from an operator, you have the opportunity for one operator to manage multiple machines," he added. Mass excavation could involve dozers, excavators and articulated dump trucks working together to move dirt on an autonomous jobsite. "It's a repetitive operation in a controlled environment and one that could be good fit for autonomy in the future."
AI EVOLUTION
As a leading innovator in accelerated computing, NVIDIA sees growing adoption of the low-power, high-performance edge computing Jetson platform designed for AI-enabled applications in robotics, healthcare, construction, smart cities and more. For instance, Japan's Komatsu, one of the world's largest construction and mining equipment manufacturers, is using the Santa Clara, California-based company's Jetson Edge AI platform to impart intelligence to construction machines including haul trucks, excavators, dump trucks, etc. On the portable side, Doxel AI's compact tread-based autonomous robot incorporates Jetson's powerful deep learning capabilities to process and quantify visual data. Thus, the Redwood City, California, company's product provides project managers with valuable insights on actual jobsite progress in real time relative to planned schedule and budget.
Murali Gopalakrishna, head of product management, autonomous machines and general manager for robotics at NVIDIA, sees considerable interest and investment in autonomous solutions. "AI and machine learning are critical to providing real value to the construction space. Komatsu, for instance, is looking to AI to help contractors build megaprojects by bringing autonomy to construction tasks. More importantly, by coordinating man and machines, AI can make the 'Genba' construction zone safer for workers on the ground. To drive continued growth using these benefits of AI will depend on the construction industry finding a unified way to leverage the diverse data gathered on job sites."
To augment human-based inspections on jobsites, Sarcos Robotics' Guardian S robot provides video, voice and data communication as a mobile, cloud-connected internet of things (IoT) and sensor platform for inspection and surveillance. The company is leveraging machine learning, AI and enhanced sensors to deliver advanced analytics and predictive maintenance. ULC Robotics is using similar AI and machine learning capabilities to advance its Robotic Roadworks and Excavation System (RRES), an all-electric robotic platform for carrying out end-to-end roadworks such as utility excavations. The Hauppauge, NY ULC is developing the road robot in partnership with SGN, a gas distribution company in the United Kingdom. Equipped with underground sensing, the robot cuts the road surface, performs vacuum excavation, works on the pipe or other asset, then backfills and reinstates the surface. RRES will undergo field trials in the first quarter of 2021.
ON THE JOB
Derek Smith, lean innovation manager for international contractor Mortenson's Civil Group, believes solar and wind projects are ideal proving grounds for autonomous equipment and data management best practices. "These [renewable sites] are typically very large and in remote areas, so staffing can be tricky. As well, tasks such as turbine foundation excavation are very repetitive. The idea of a robotic excavator capable of digging those foundations is very appealing."
With that in mind, Mortenson has worked closely with industrial automation company Built Robotics for several years to assess the feasibility and deployment of autonomous capabilities for excavators. Results from the most recent implementation—a wind farm development project—were impressive. Using a smaller excavator, 21 of 229 holes were done fully autonomously and in about 10 hours each from digging the hole to finishing the pedestrian and equipment ramps. While Mortenson operators can dig foundations in about five hours with a bigger piece of equipment, the opportunity to use multiple excavators at the same time opens the door for impressive productivity gains and a safer, less physically demanding workload. "Our operators can monitor more than one robotic excavator and these machines can feasibly run 24 hours," Smith said.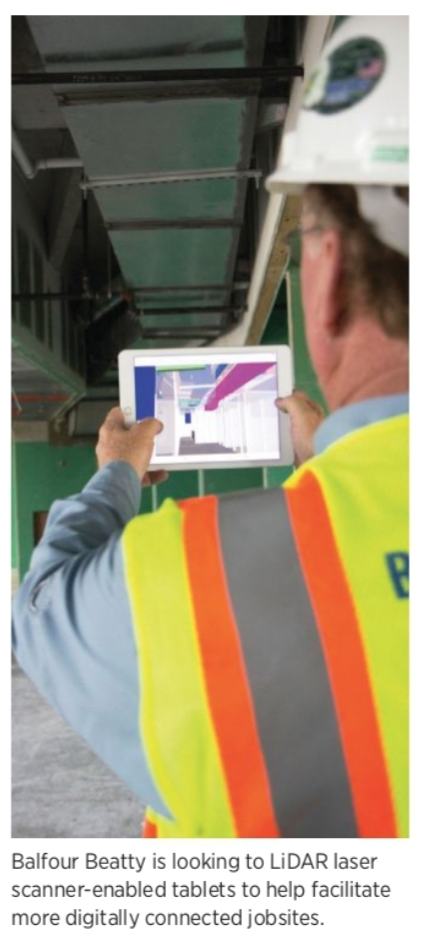 At first, operators were hesitant to accept the autonomy. "Our operators work closely with [Built Robotics] engineers to develop the optimal excavation strategy, from digging the hole to managing the spoils," Smith added. "We made them part of the process and reinforced that these machines are a supplement to their job and minimize wear and tear on their bodies from long shifts sitting in a cab. Now, they're really excited."
Mortenson's next autonomous system implementation will involve trenching on solar jobs for wiring and cables, and will begin this year.
In a quest to assess the practicality and best practices for deployment of autonomous systems, a consortium of Skanska Norway, Volvo Construction Equipment, research organization SINTEF and construction software company Ditio is using the massive, three-year E16 highway project in Norway as a living lab to explore how machine learning, route optimization and AI could eventually replace supervisors using walkie talkies. As Lars Horn, project leader with Skanska Norway, stated, "Once the algorithms can handle the simple tasks, supervisors will have more time available to use their skills to solve the most demanding bottlenecks."
PAYLOADS AND POSSIBILITIES
Drone spending is anticipated to reach $1.4 billion in construction this year alone. While predominantly used to survey sites and perform volume calculations, these flying robots are capable of much more.
On the topic of UAS, White House Fellow Voeller pointed to the need for more advancements, such as 25-pound payload units that can stay aloft for 30-45 minutes, or a drone that can be partnered with a battery rack system that allows the drone to return home, swap batteries without human intervention and then return to its work.
Researchers at Georgia Institute of Technology are seeking to establish the framework for developing such next-generation, technology-enhanced solutions. The lab has already used small-scale aerial drones as tools for exploring potential benefits to safety managers within construction jobsites. The CONECTechLab at the School of Building Construction is collaborating with Rotor X and OptimAero on a research program to develop a drone capable of flying five miles carrying a 100-pound load. A version of the drone was tested at Fort Benning, Georgia, earlier this year.
"We see particular value in last-mile logistics on a jobsite," associate professor Javier Irizarry said. "Instead of forklifts or heavy equipment being used to move tools, materials and supplies, these systems equipped with autonomous navigation could provide near-real-time services."
While predominantly used to survey sites and perform volume calculations, these flying robots are capable of much more, and technology-adept company's such as Balfour Beatty's Texas-based commercial construction group are actively exploring new opportunities.
The Balfour Beatty group has gone from one pilot to 10 in the last year, and has provided drone capabilities on all 10 of its currently active projects. "We're seeing drones come full circle in terms of capabilities," Dominic Corrado, the company's director of construction technology, said. "Not long ago, it was primarily used for taking jobsite images, with little value to improving the construction process. Now we can program automated flight routes and automatically produce point clouds. It's truly a democratized platform from which we can leverage all the information gathered."
Corrado's group uses a geographic information system (GIS)-enabled platform to support flight planning, image processing and analysis. "Instead of having to figure out a coordinate system and translate data into intel," he added, "everything happens automatically. Simply put, it's easier to leverage the data."
Corrado also sees the addition of "layers" to the drone-enabled data gathering. "Beyond volume calculations, project progress tracking and site logistic planning, application developers are introducing new capabilities that provide real intel, such as the active identification of sleeves or rebar placement, which opens the door for improved quality control."
DEALING WITH DATA DELUGE
As reported in FMI's "Big Data=Big Questions for the Engineering and Construction Industry Report," 95.5 percent of all data captured (including from drones) goes unused, 13 percent of construction teams' working hours are spent looking for project data and information, and 30 percent of engineering and construction companies are using applications that don't integrate with one another.
Consequently, the adoption of technology will require the construction industry to rethink its normal practices, focusing on better data management, not application adoption.
Balfour Beatty's Corrado sees advancements such as tablets that incorporate a LiDAR laser scanner as a facilitator for delivering a more digitally connected environment. "The availability of LiDAR on a common platform will open up the LiDAR sensor to the whole app development marketplace. It's going to be a shot of nitro for the LiDAR industry that I believe will democratize the gathering and use of the data. With that kind of development infusion, a robotic system that uses LiDAR will see tremendous evolution in the way data is gathered, transmitted and, most importantly, assimilated."
Mortenson's Smith summarized: "Our challenge is to gather, process, sort and make it accessible in a single point of location where we can analyze and make decisions. We're pushing technology integration to facilitate a virtual living, breathing jobsite. It's all about telling the story about data that's collected. If you can't tell the story, you can't make effective decisions.