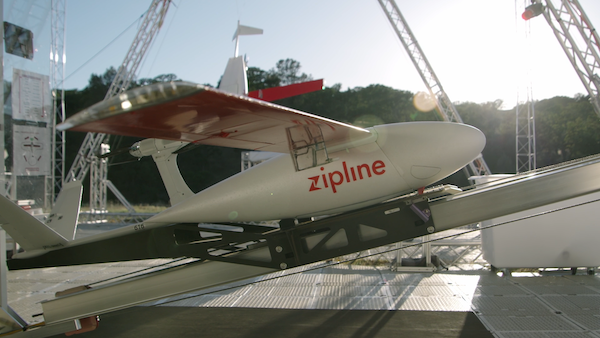 Zipline drones will soon begin delivering health and wellness products to Walmart customers on demand through what is being described as a "first-of-its-kind drone delivery operation in the U.S."
Trial deliveries will begin near Walmart's headquarters in Northwest Arkansas, according to a news release. Zipline will operate from a Walmart store with the ability to service a 50-mile radius. The drone's drop and release system makes it possible to complete deliveries in less than an hour while also reducing carbon emissions.
Walmart expects to begin operations early next year and plans to expand if the trial is successful.
"Zipline, which operates the world's largest drone delivery network, began operating in late 2016 in Rwanda primarily focusing on the on-demand delivery of medical supplies," Walmart Senior Vice President, Customer Product wrote in the release. "To date, they've safely delivered more than 200,000 critical medical products to thousands of health facilities serving more than 20 million people across multiple countries. This uniquely positions them for national-scale operations across the United States."
This project is part of Walmart's efforts to explore how drones can safely and quickly deliver items to customers. The retailer also recently announced a partnership with Flytrex and will begin a pilot program in Fayetteville, North Carolina delivering grocery and household items.